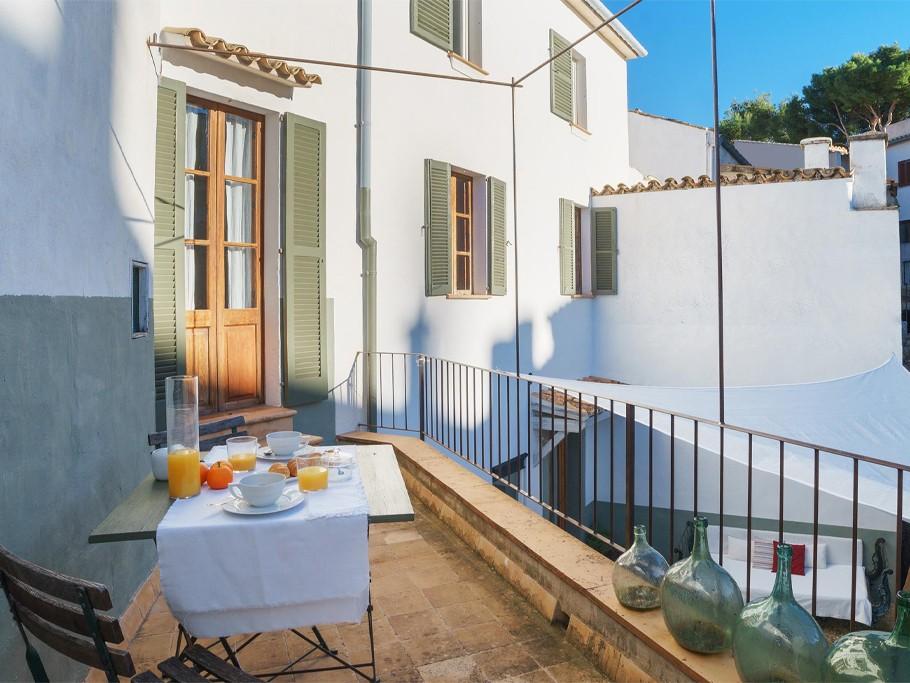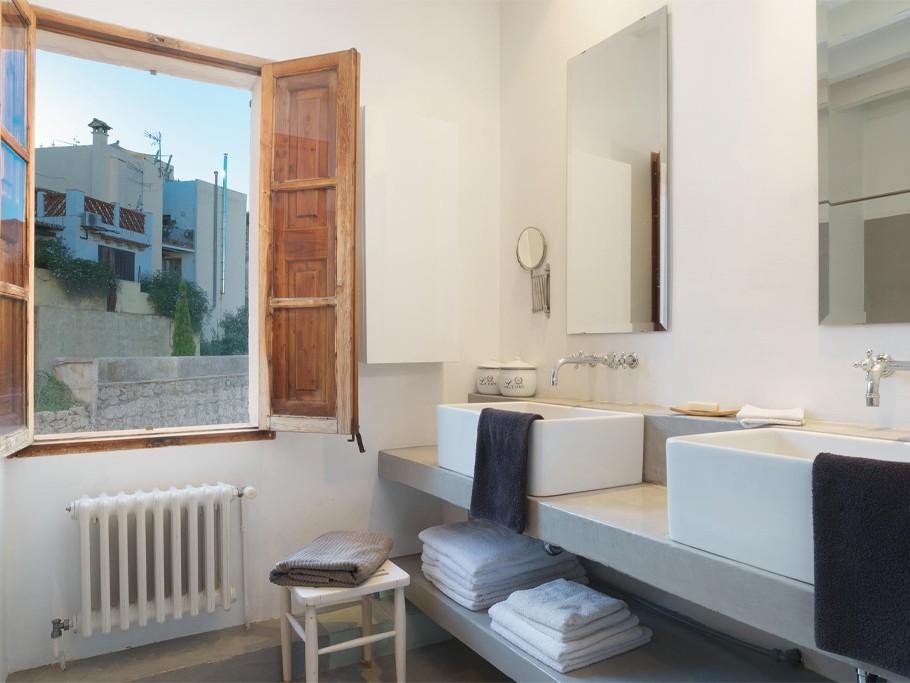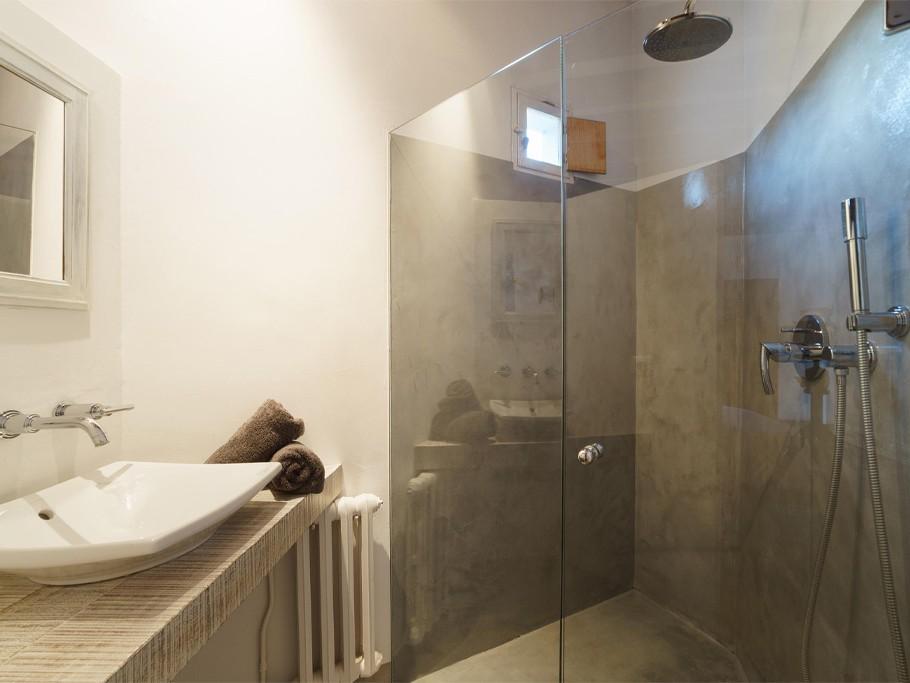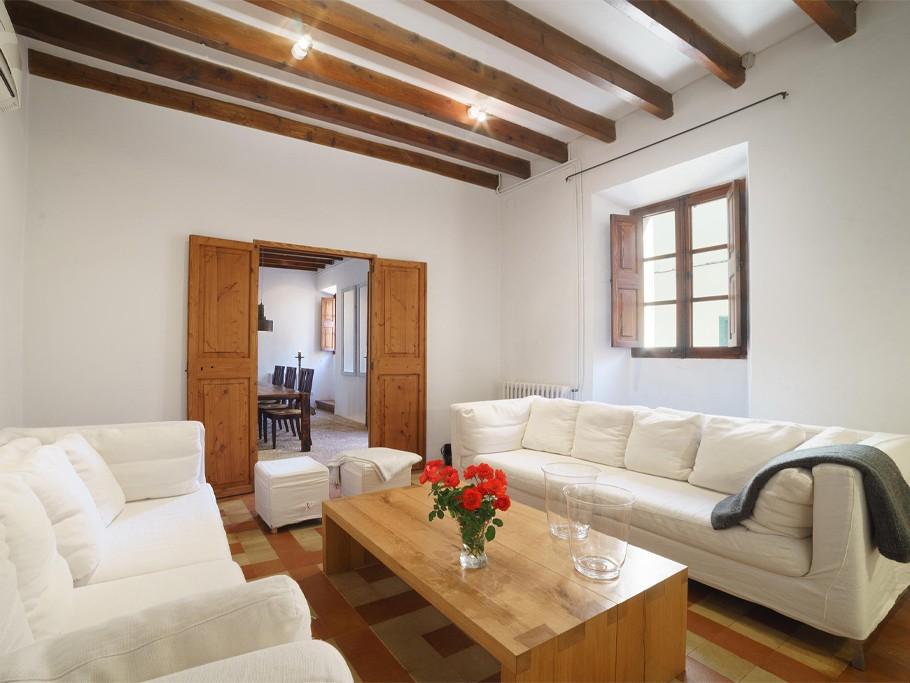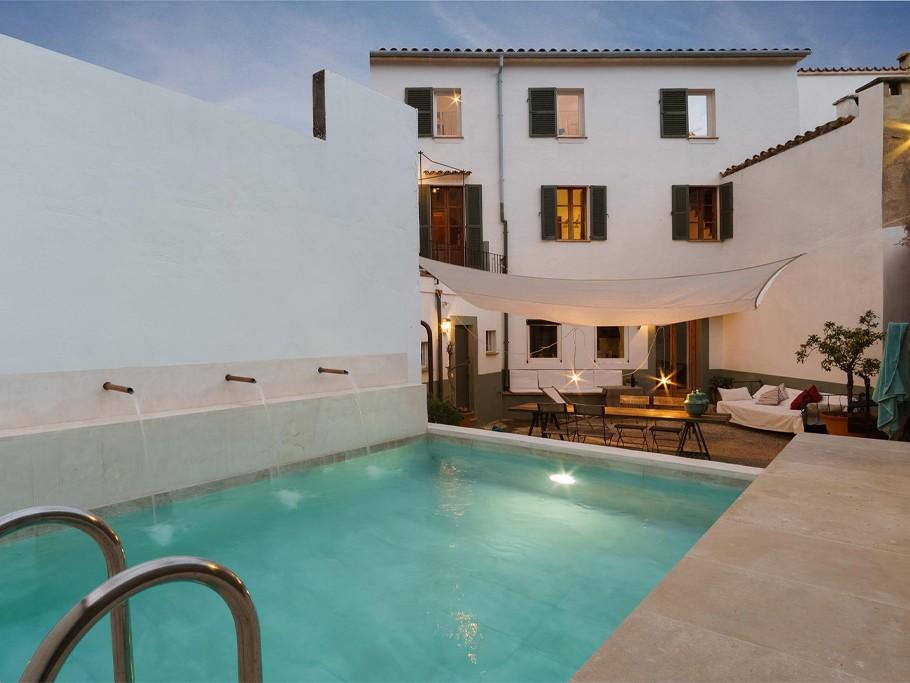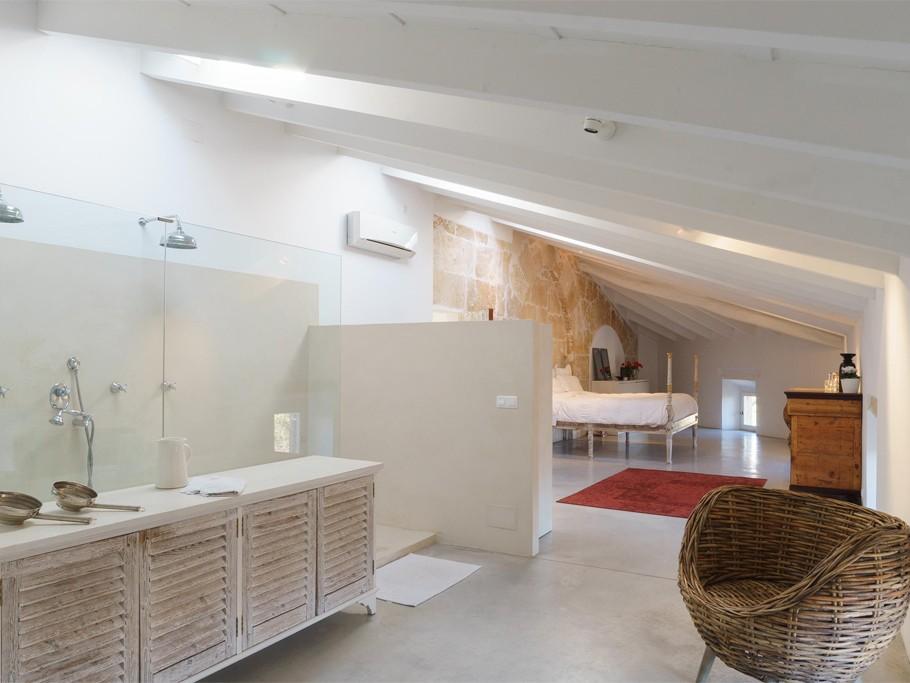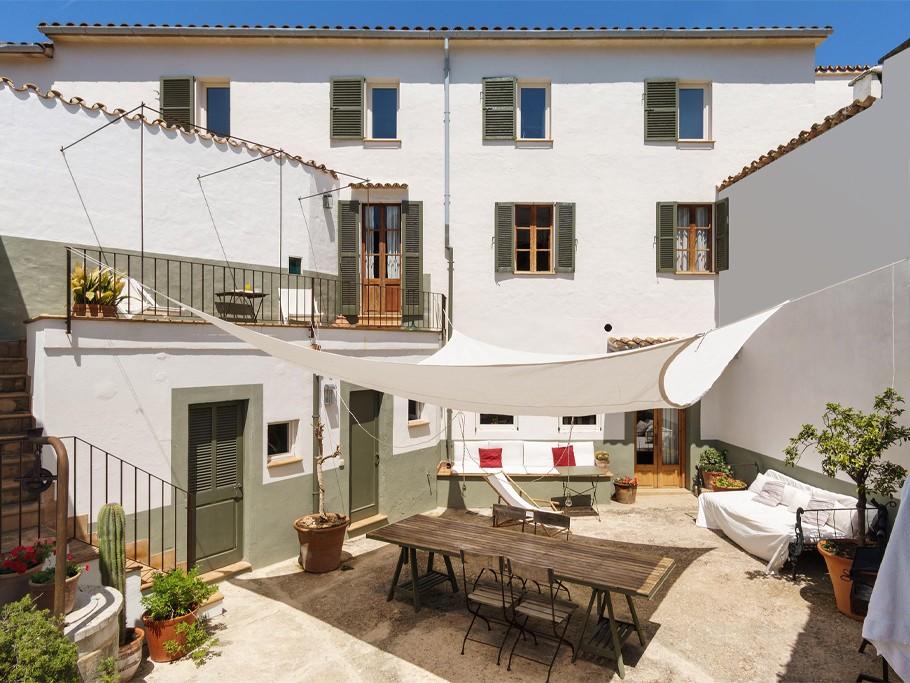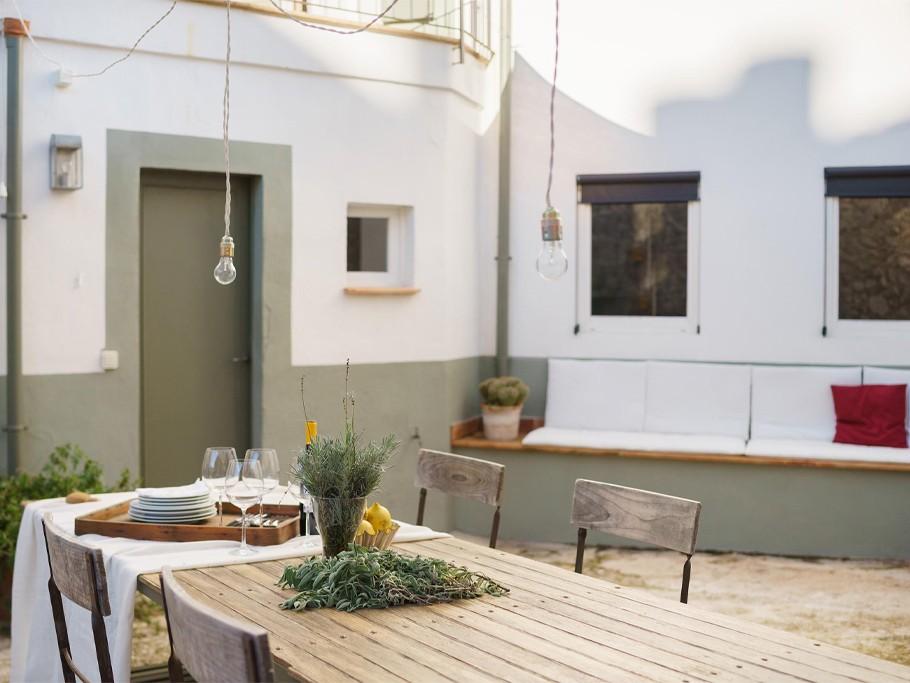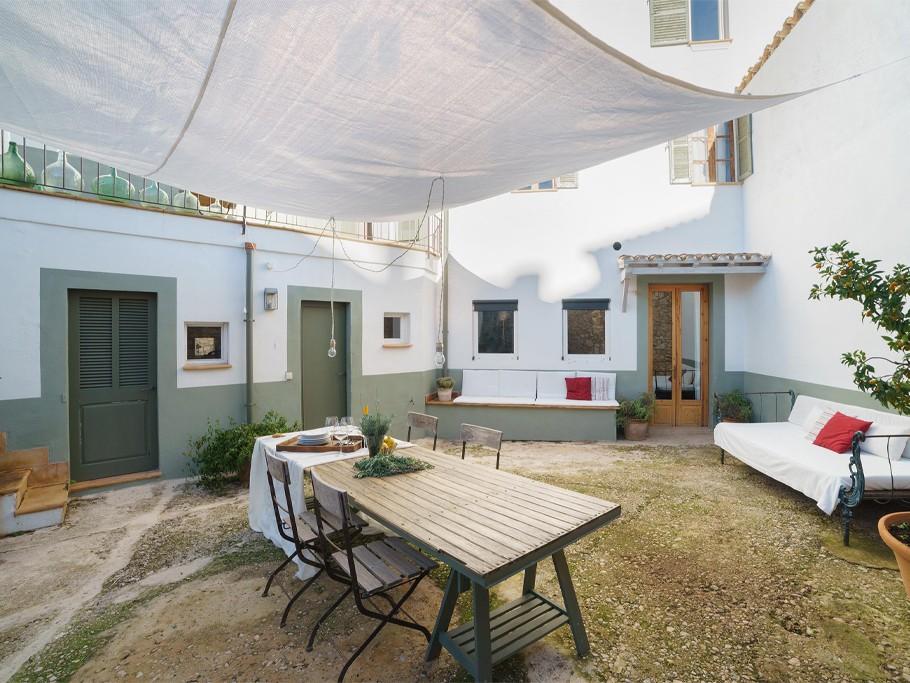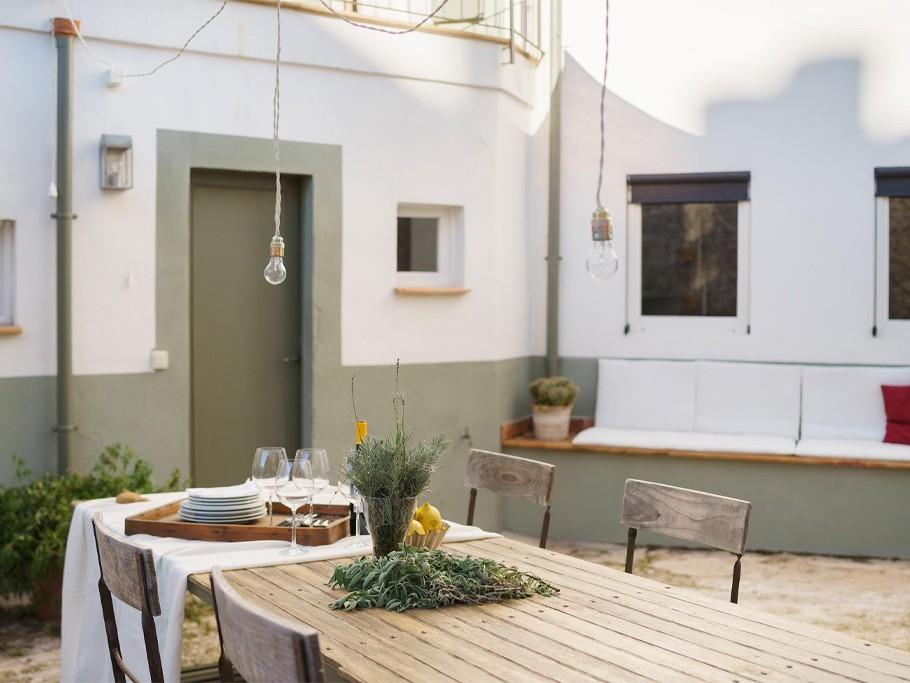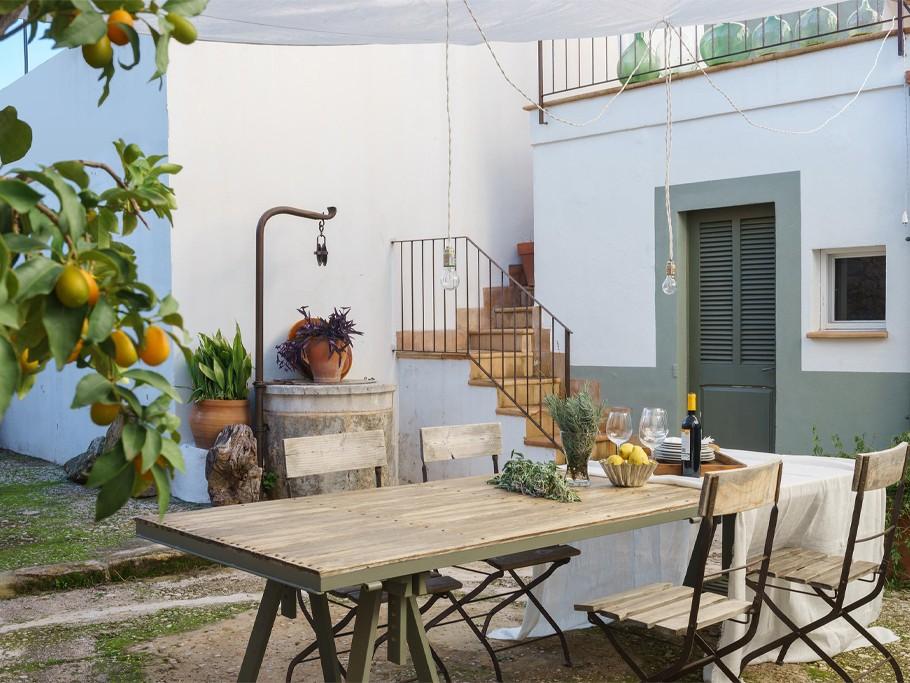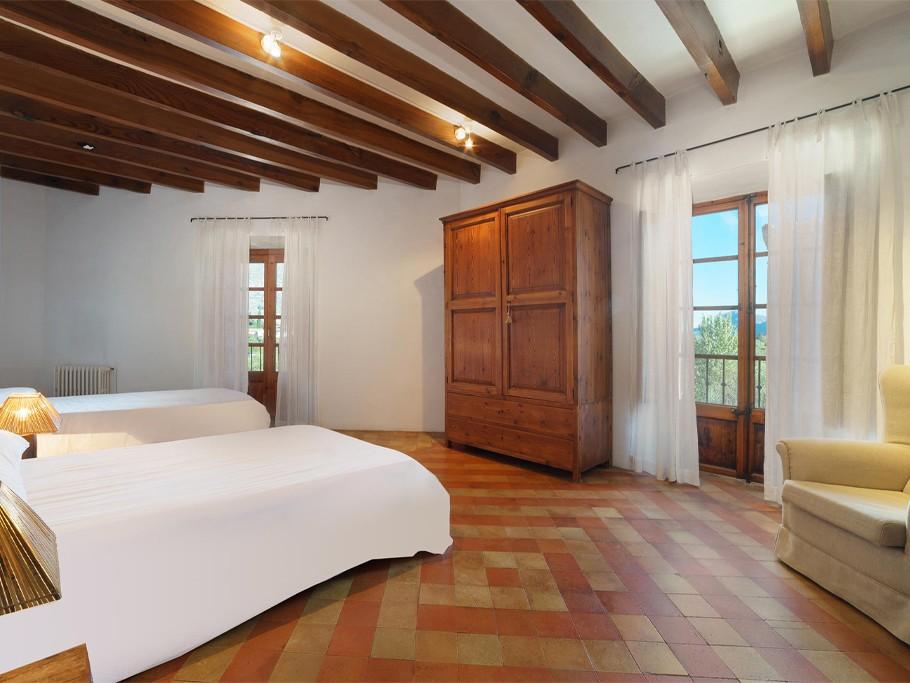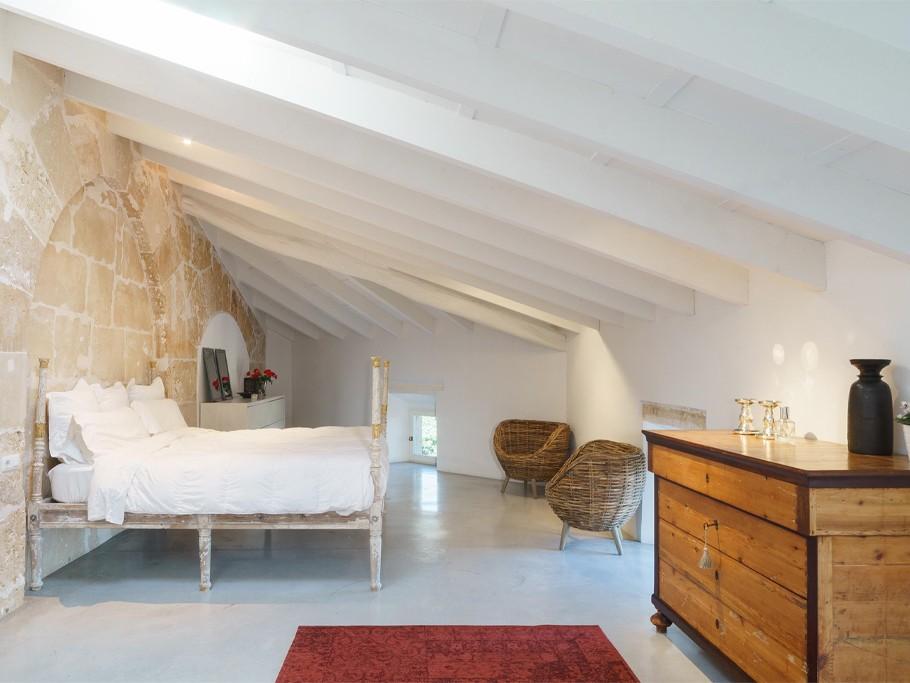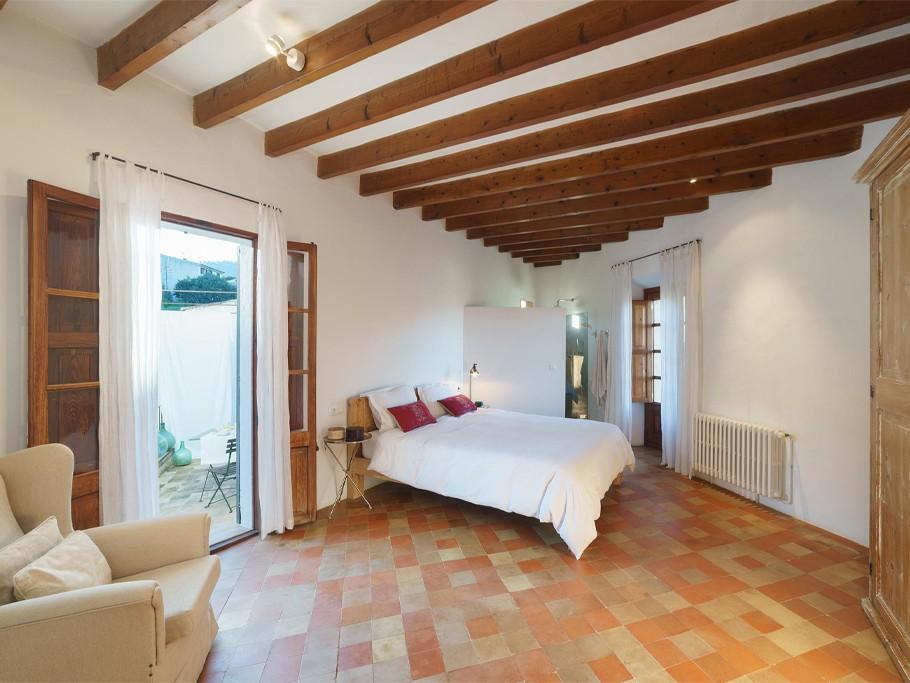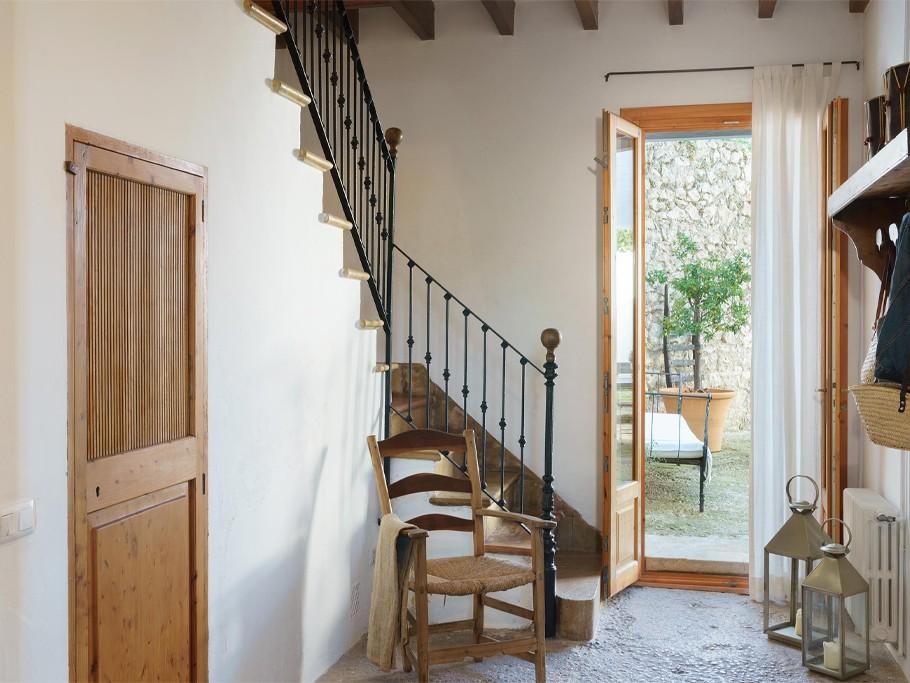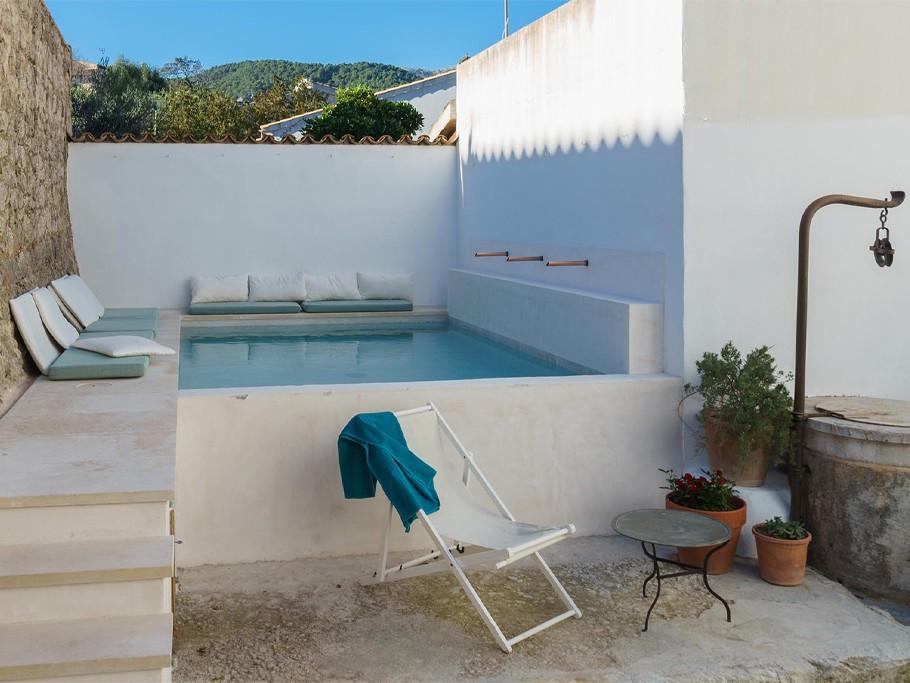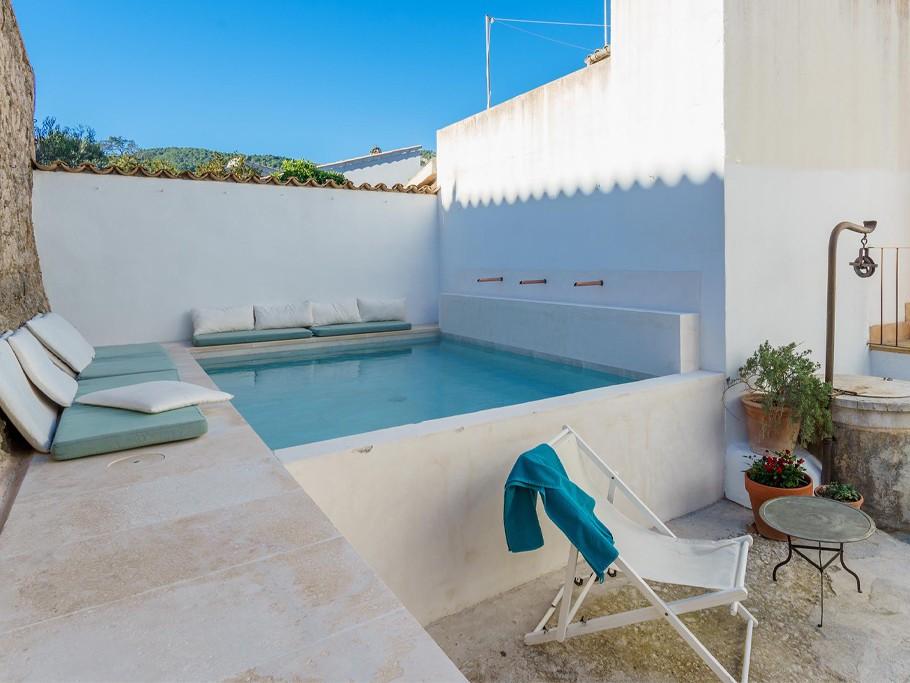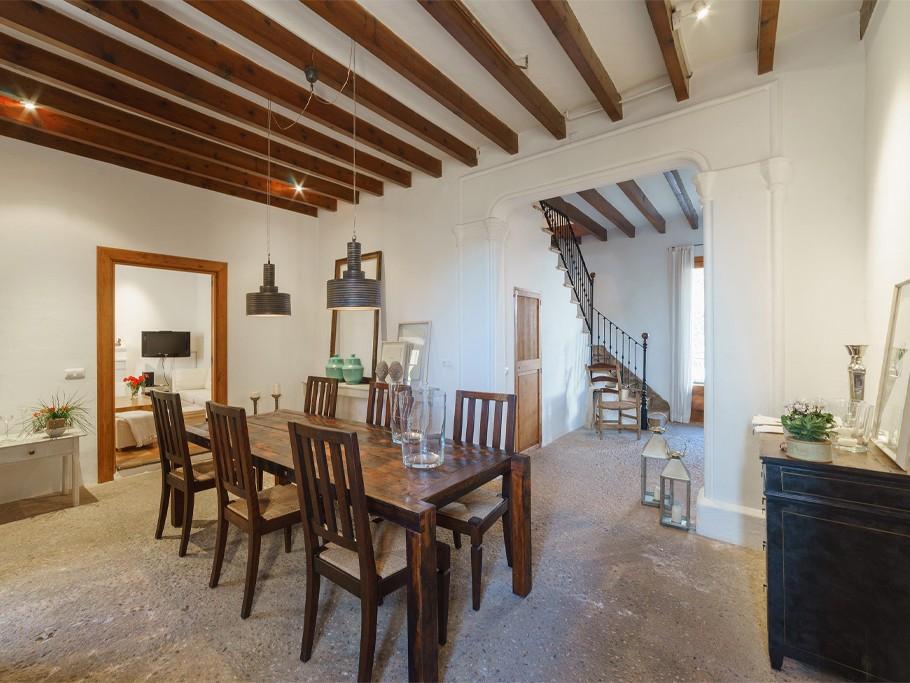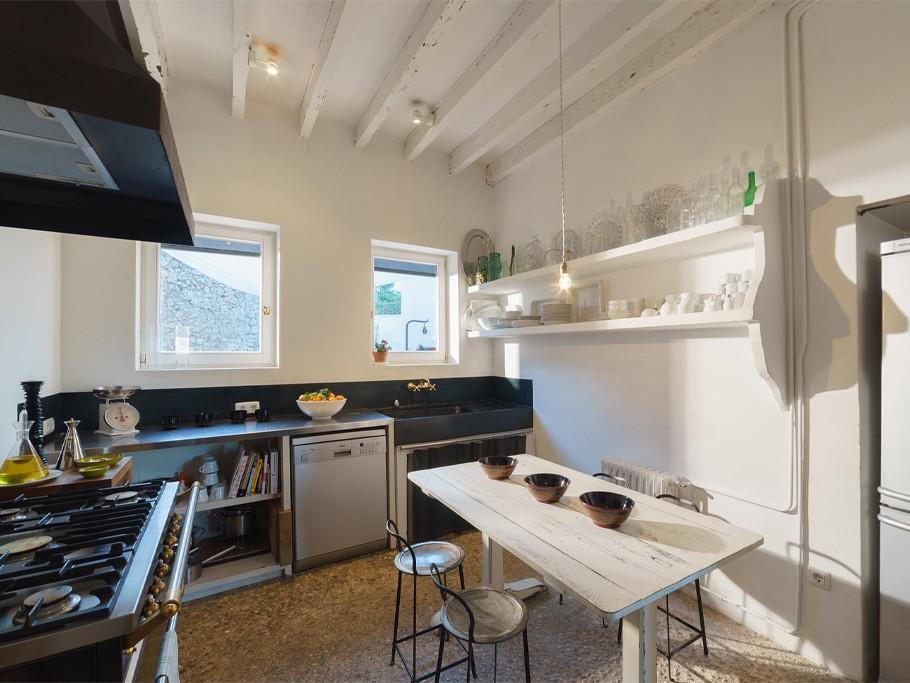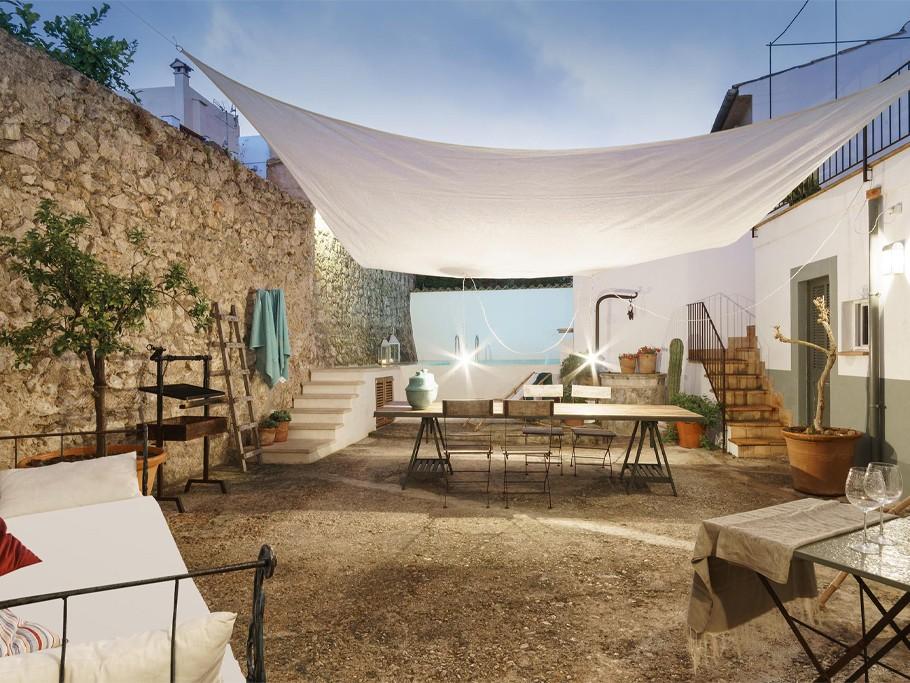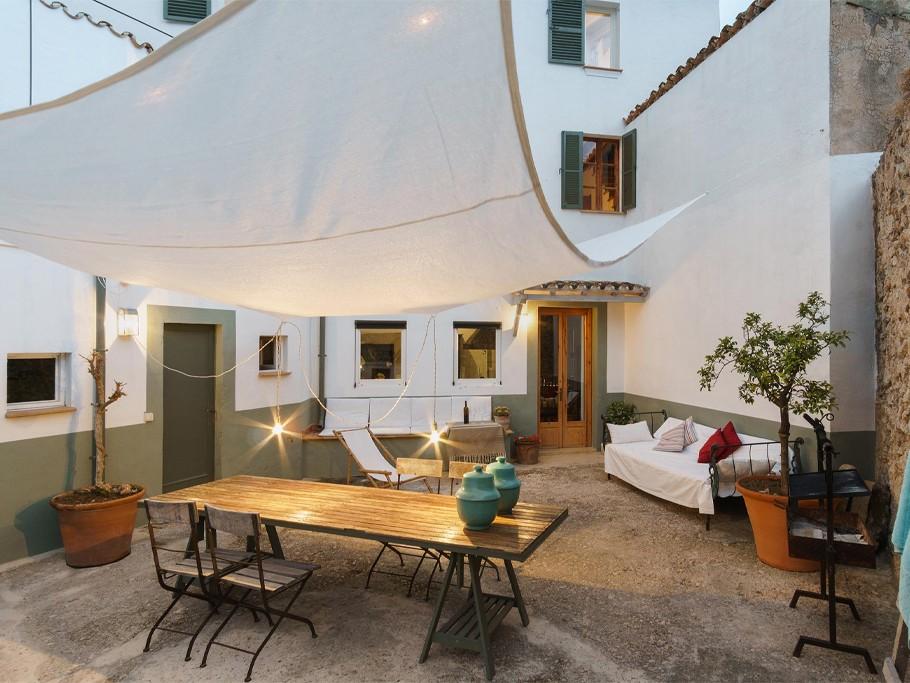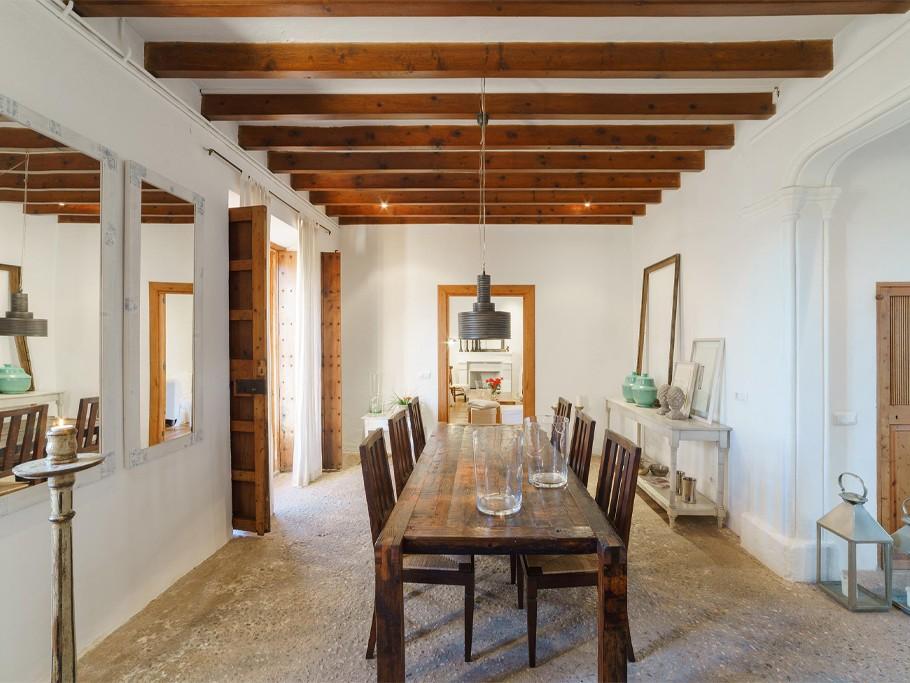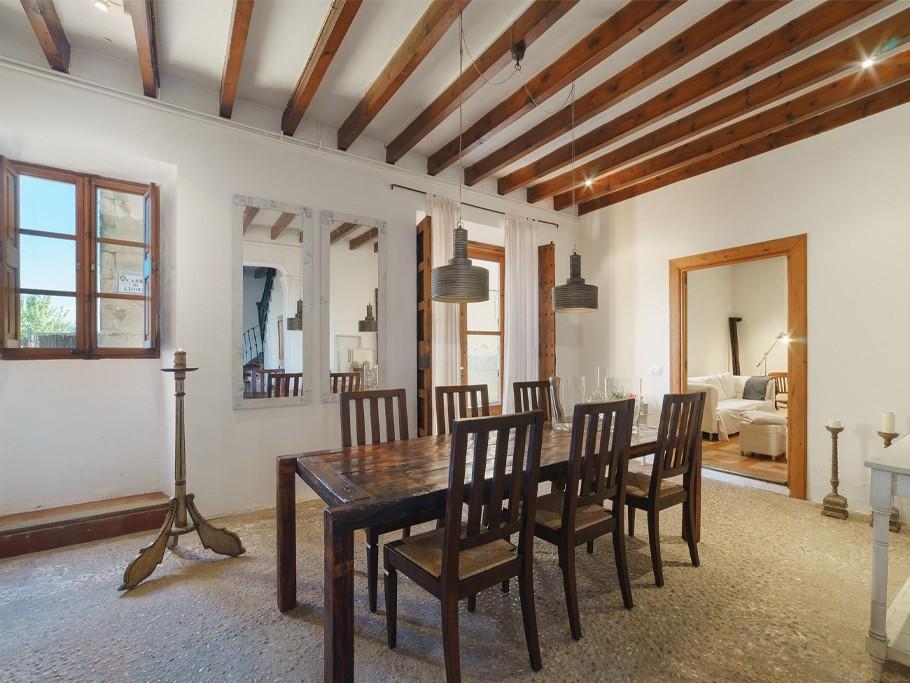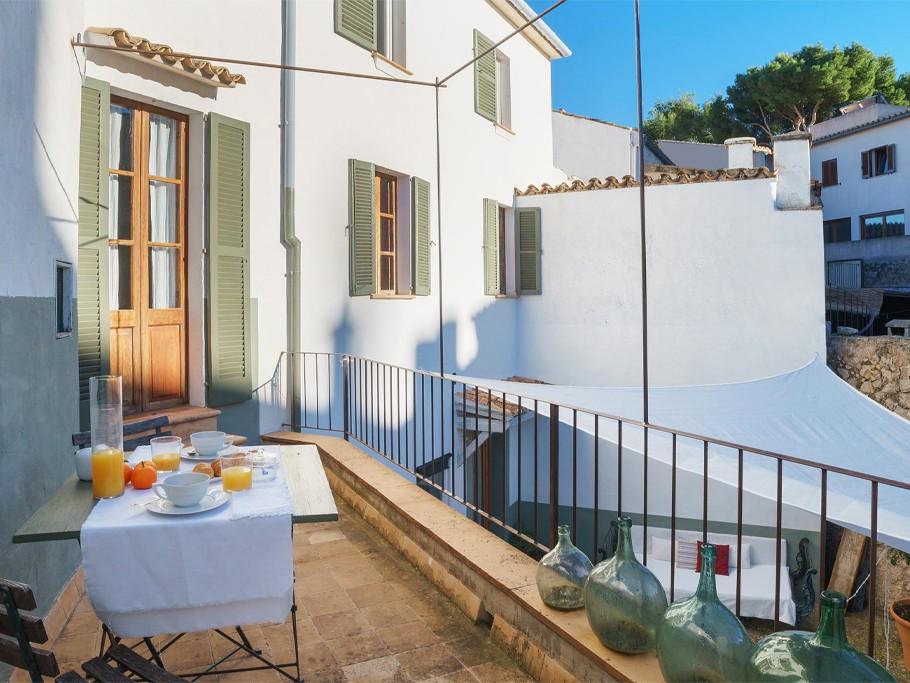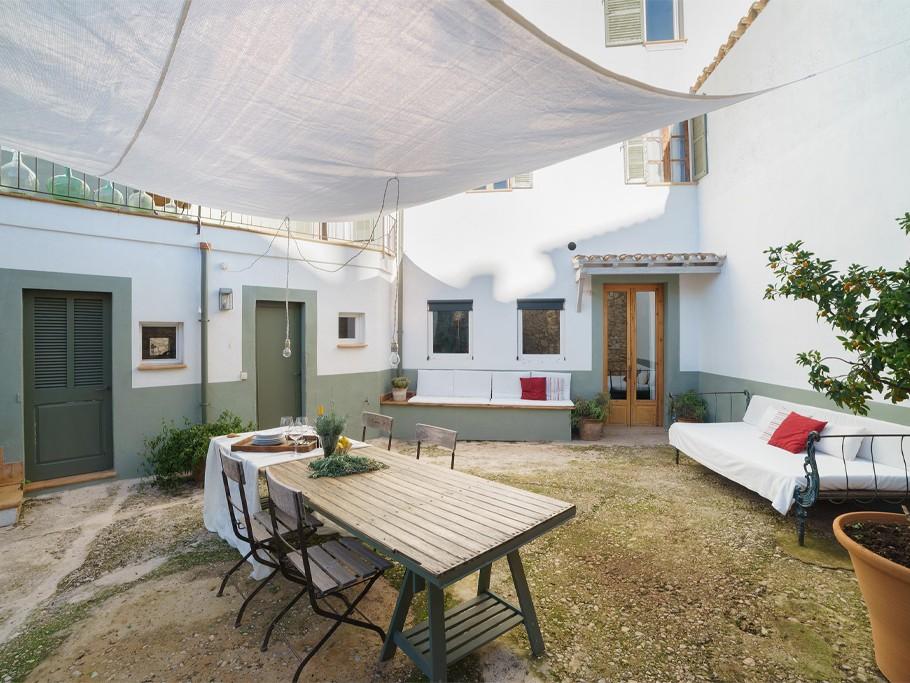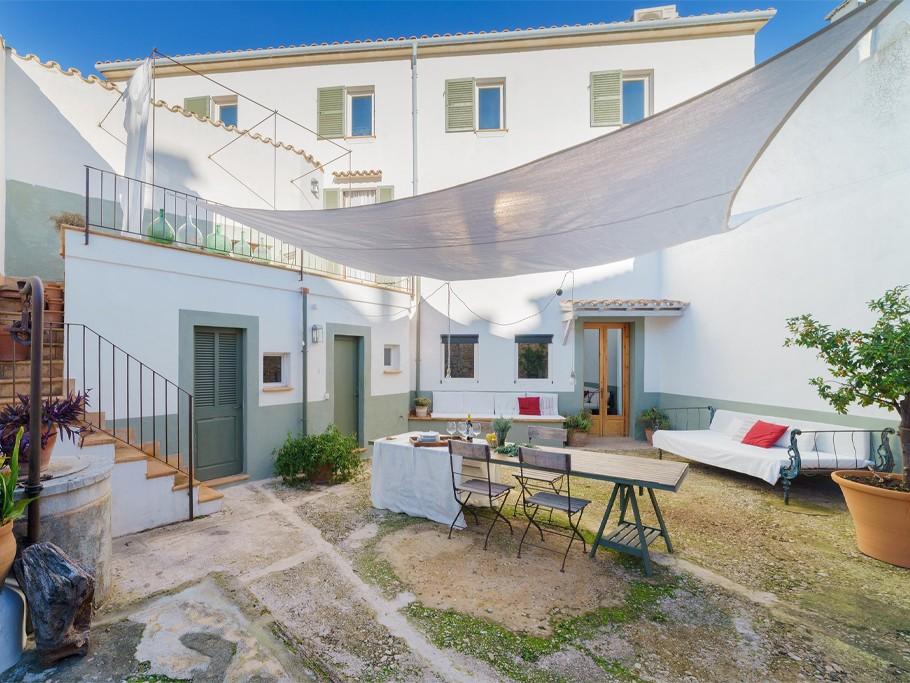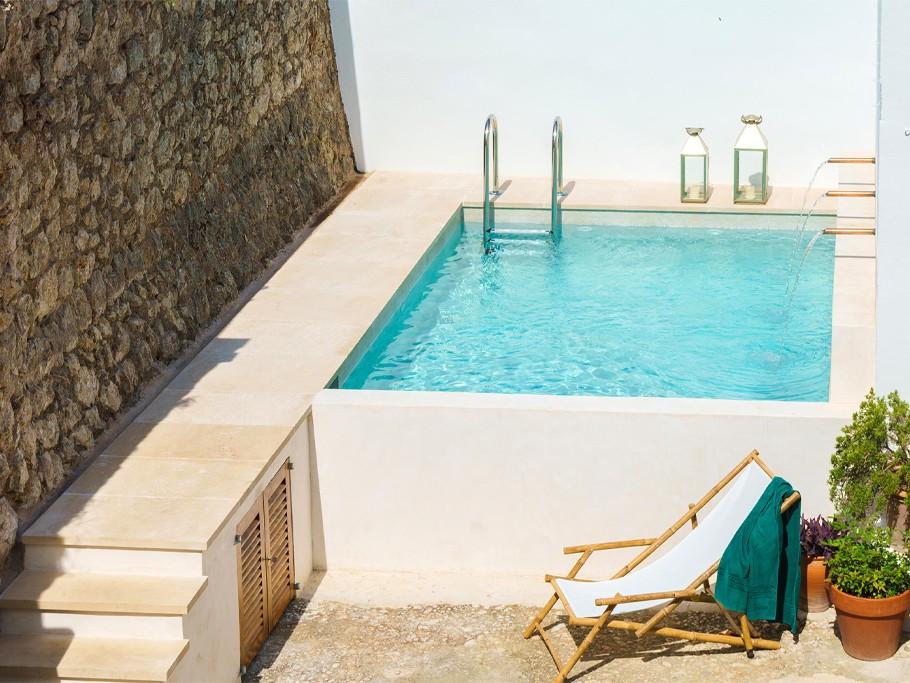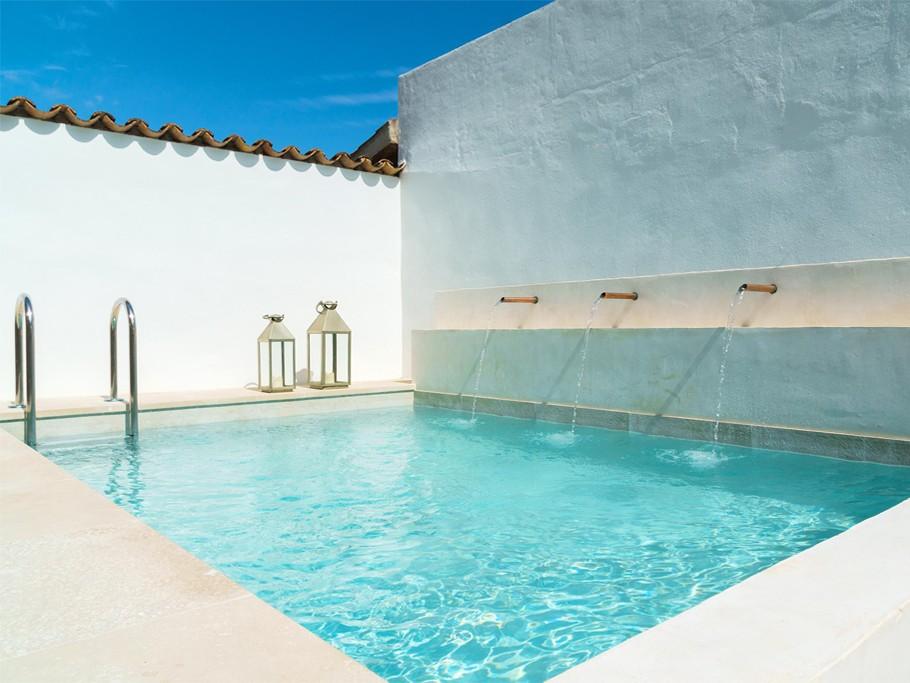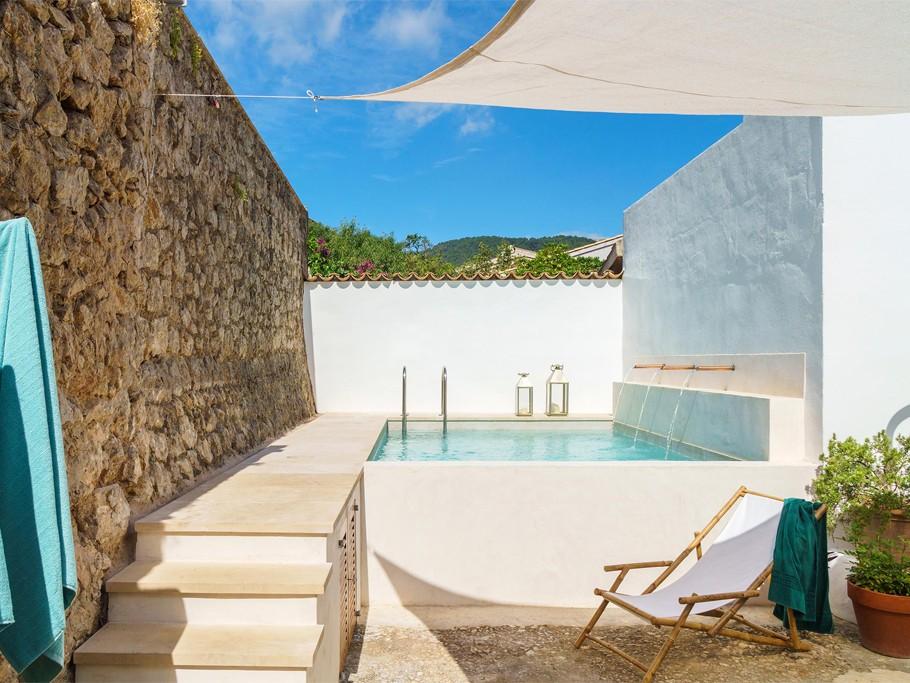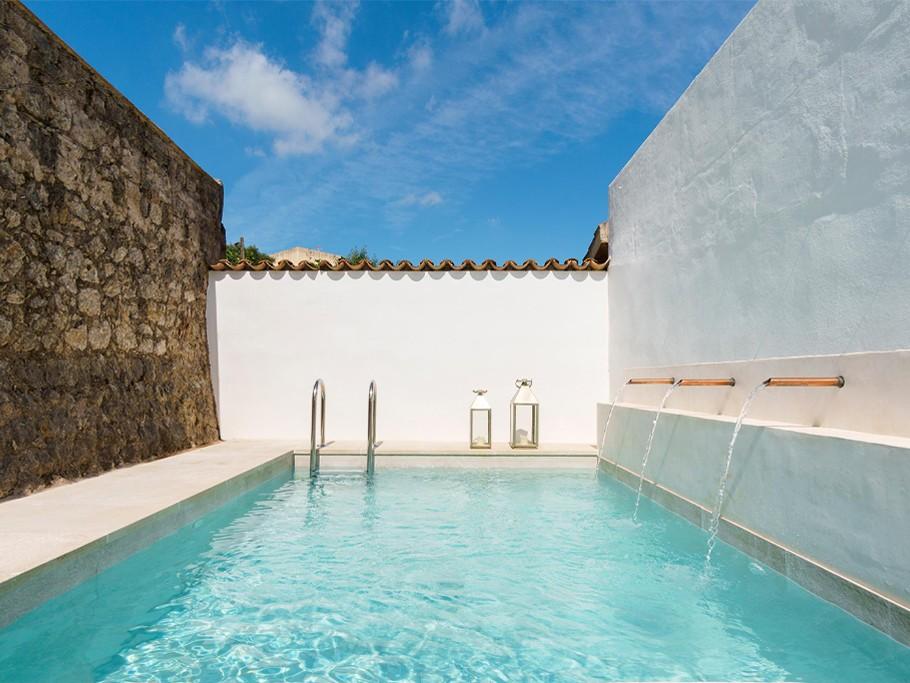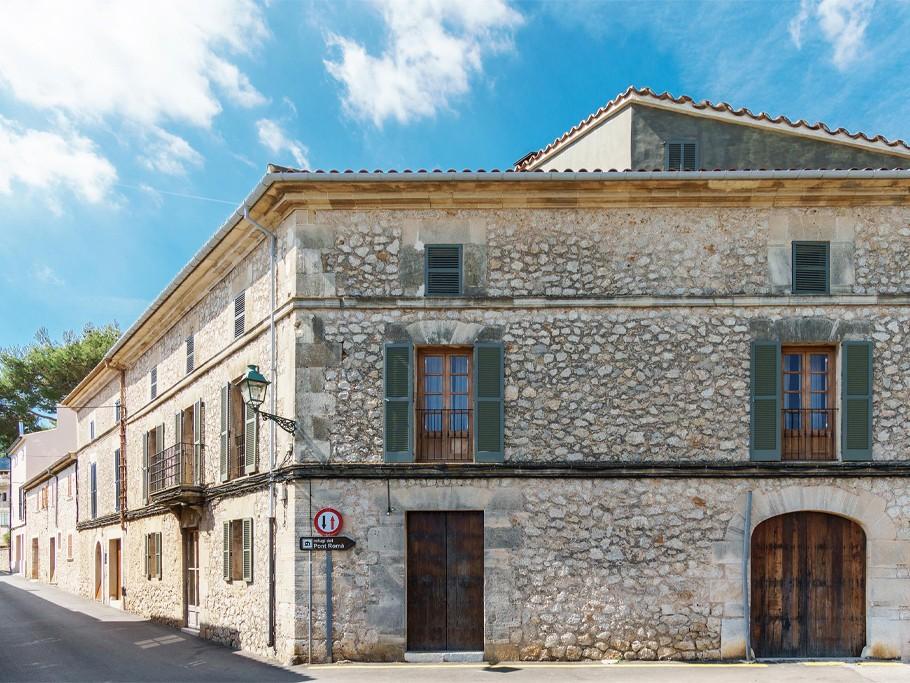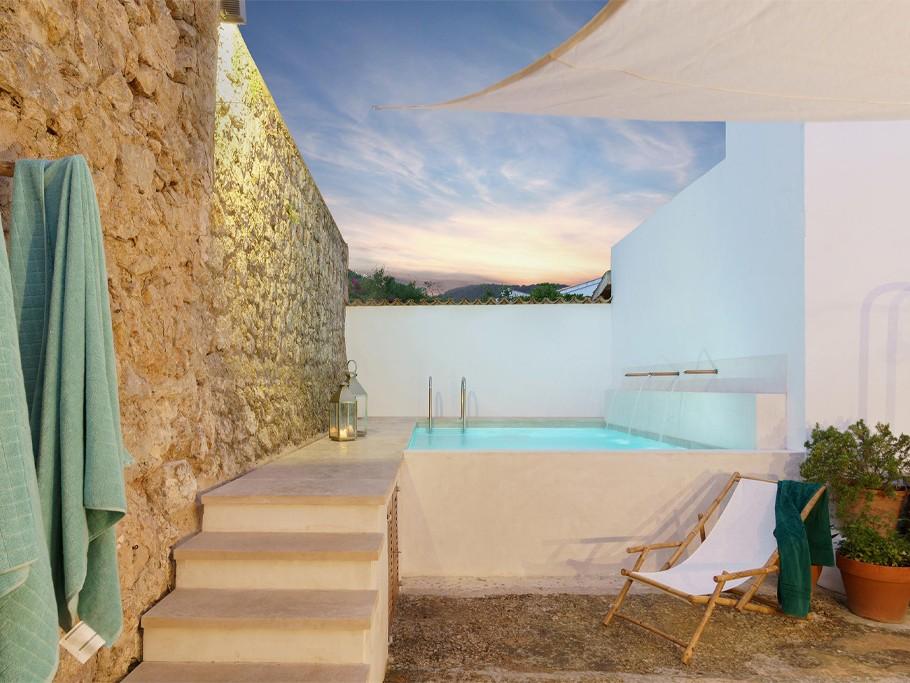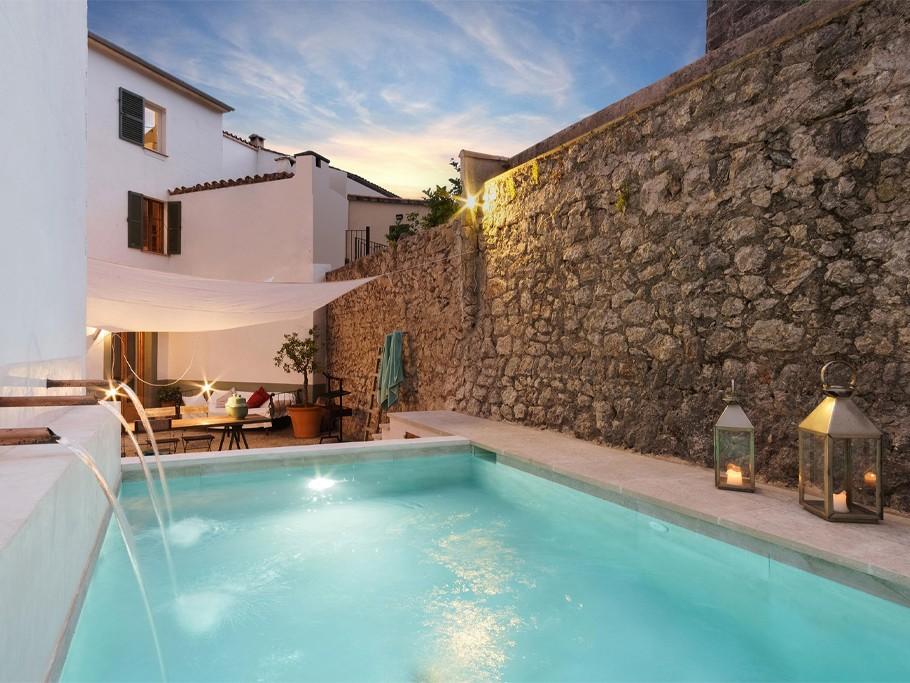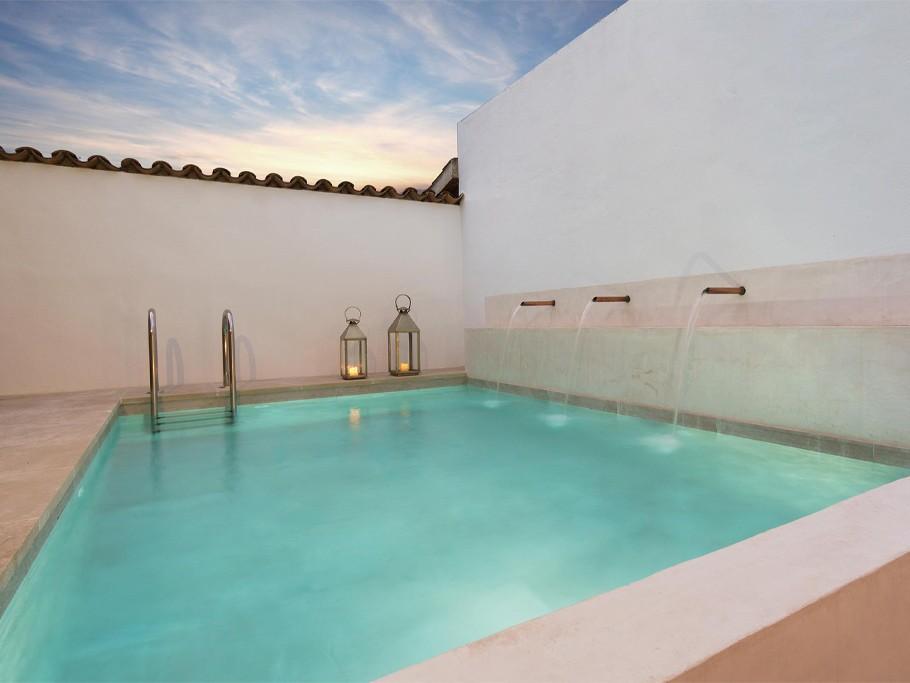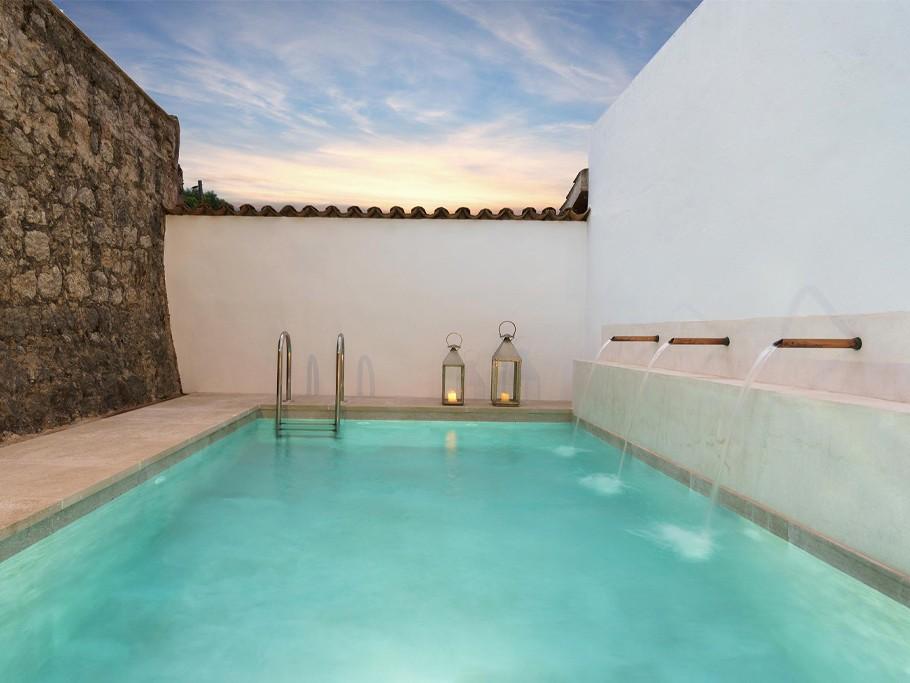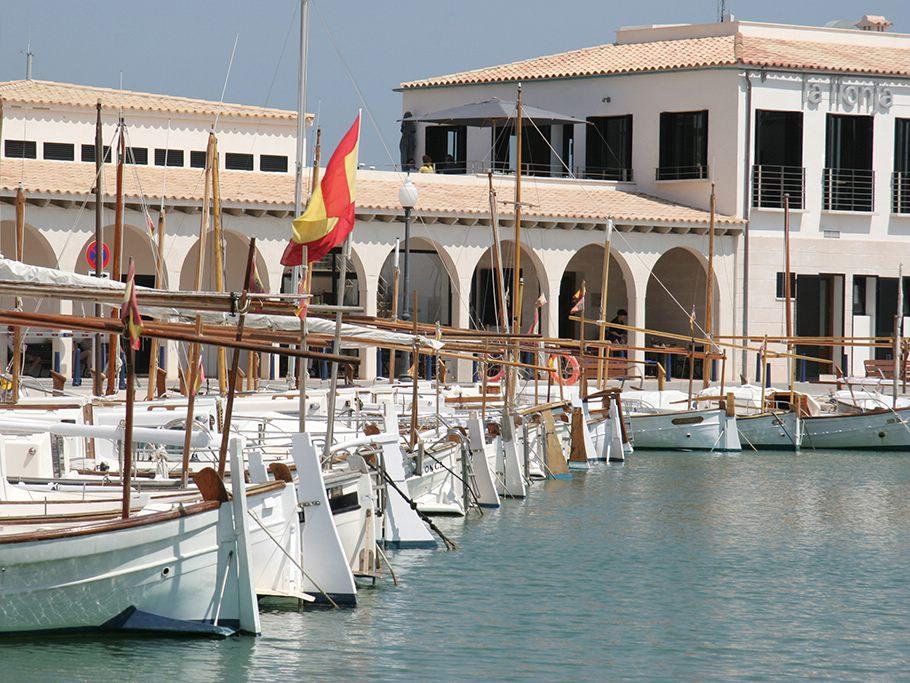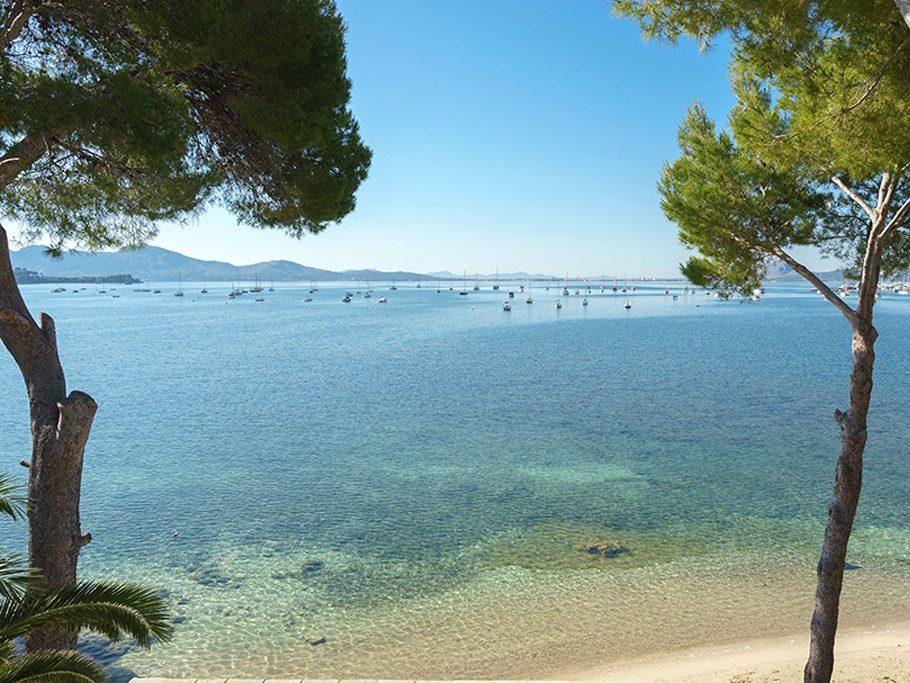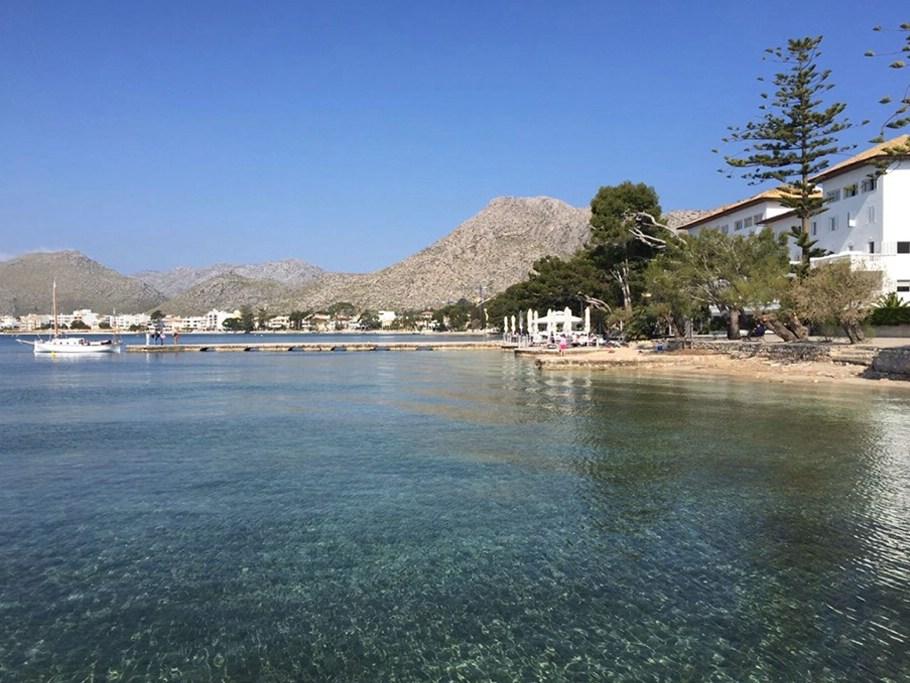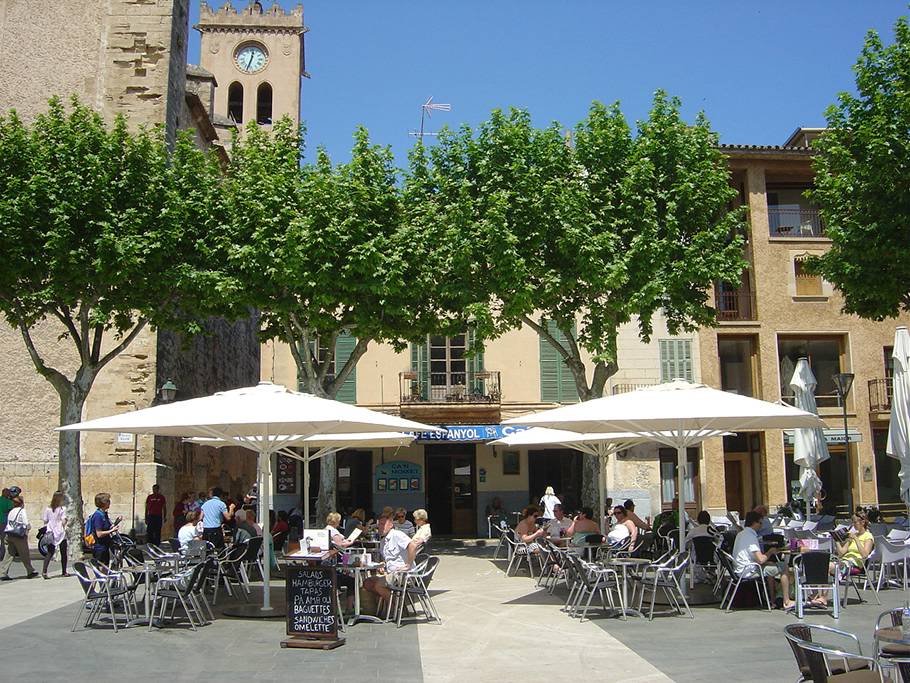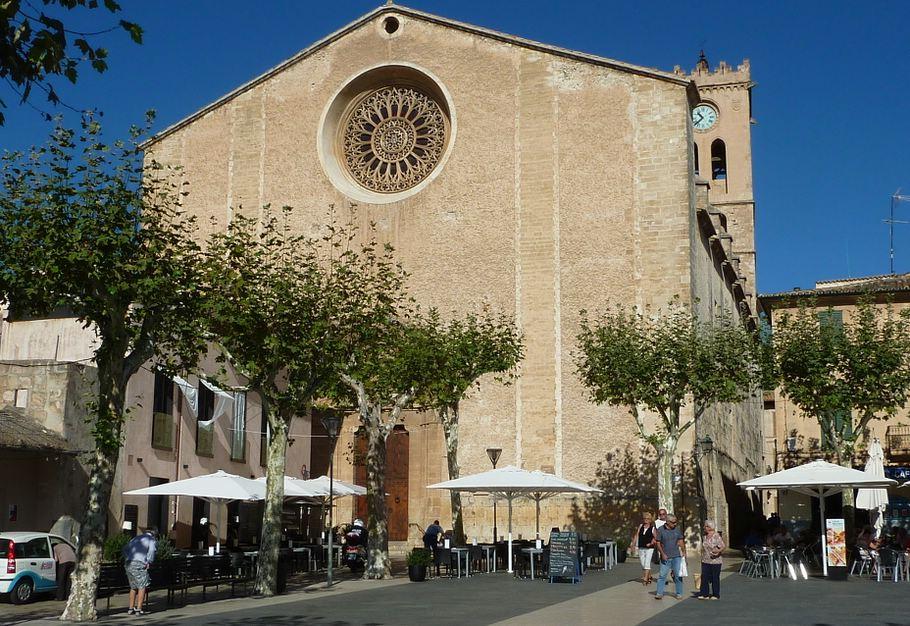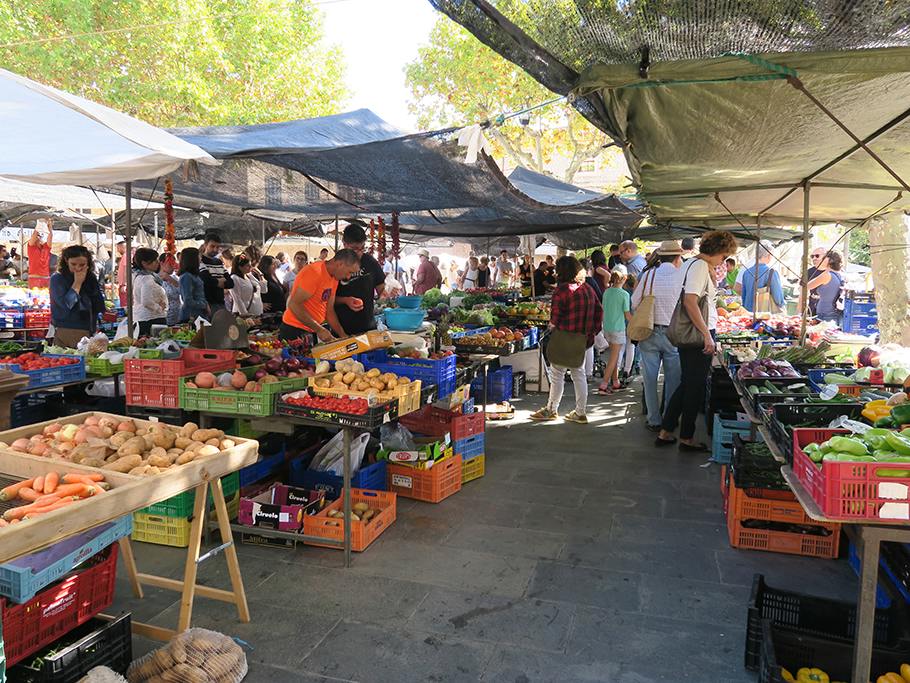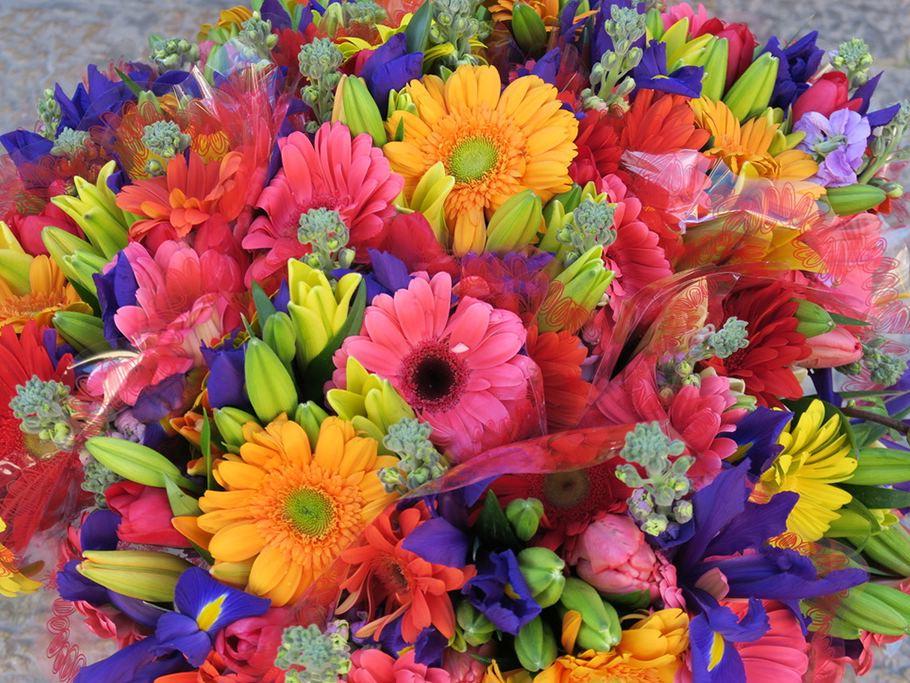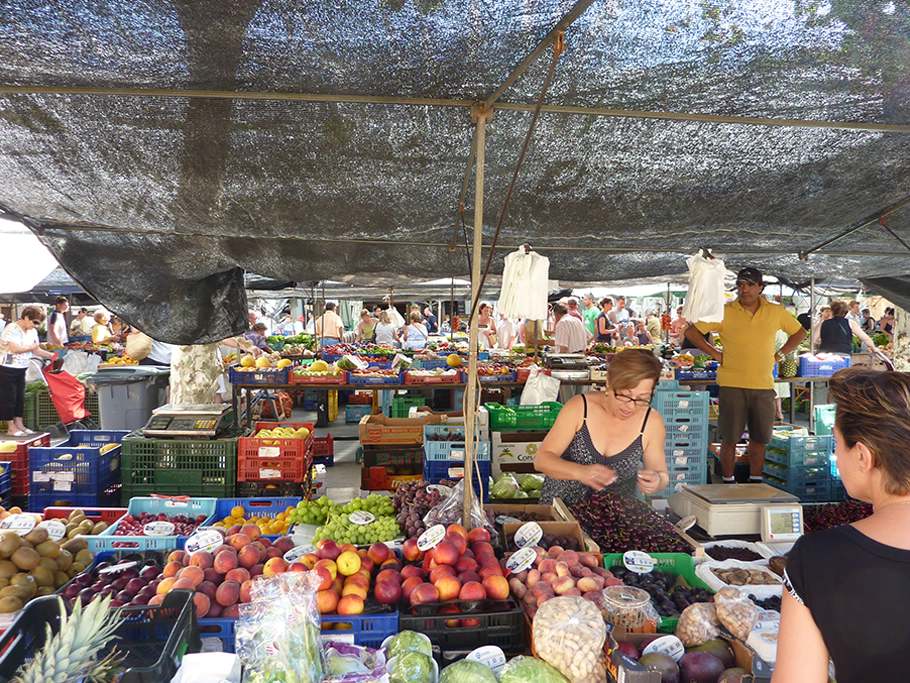 Schlafzimmer:
4 Doppel-Schlafzimmer
Badezimmer:
4 (davon 2 Ensuite, 1 im Patio)
Ausstattung:
Balkon, Patio, Klimaanlage/ Heizung, Sat-TV, Waschmaschine, Geschirrspüler, W-LAN
Wäschewechsel:
1x wöchentlich Bettwäsche, 2x wöchentlich Handtücher
Casa Marta ist ein spektaluäres Stadthaus mit Patio und Pool, wenige Gehminuten von der Plaça Mayor entfernt. Perfekt für Alle, die es gerne außergewöhnlich mögen.
Das wundervolle Stadthaus in Pollensa liegt in der Nähe der Römischen Brücke. Mit seinem großen Patio und dem Pool ist es das perfekte Urlaubsdomizil für Gäste, die gerne zentral wohnen und sich einen großzügigen Aussenbereich mit Pool wünschen. Das Haus ist seit 1875 im Familienbesitz und wurde umfangreich modernisiert. Hochwertig und komfortabel möbliert, bietet das Haus im Erdgeschoß Wohnküche, Wohn- und Esszimmer. Genießen Sie Mallorcas Sonne im Patio und erfrischen Sie sich im Pool. Hier finden Sie eine kleine Oase in Pollença. 3 Doppel-Schlafzimmer und ein großes Familienbad liegen in der ersten Etage. Ein Doppel-Schlafzimmer hat ein Duschbad ensuite. Im 50 m2 großen Dachgeschoß ist die Master Suite. Diese hat sogar eine Doppel-Dusche Ensuite.
Gleich nebenan gibt es einen kleinen Supermarkt und einen Bäcker. Die nächsten Strände erreichen Sie in 10- 20 Minuten mit dem Auto.
Juli, August:
2.700 €/ Woche
September, Oktober:
1.800 €/ Woche
Die Preise gelten für einen Mindestaufenthalt von 7 Nächten
Anreise täglich
Eintrag vom 20.05.2019
We thoroughly enjoyed our visit to Casa Marta. I don't think I could fault the townhouse in any way, everything was perfect and exceeded our expectations – rare with a holiday let! We have already recommended it to several of our friends and may well return in the next year or two.
Thank you for arranging it with us,
Kind regards
Gail
Eintrag vom 23.08.2018
Vielen Dank für die Vermittlung dieses wunderschönen Stadthaus. Wir hatten eine tolle Urlaubszeit und haben uns sehr wohl gefühlt. Wir vermissen den schönen Patio mit seinem Pool. Gerne wären wir länger geblieben. Vielen Dank auch für die nette Betreuung – Sie haben uns toll beraten und tolle Tipps gegeben – wir kommen auf jeden Fall wieder und werden Sie gerne weiter empfehlen.
Viele Grüße,
Familie Prelle
Eintrag vom 04.10.2018
Wir fanden in der von Martins Prager gewohnt zuverlässig ausgesuchten Stadtvilla ein wahres Traumhaus, das von üppiger Ausstattung und hocheleganter geschmackssicherer Einrichtung war und uns in jeder Hinsicht begeisterte. Alles war großzügist ausgestattet. Die Woche dort war zu kurz – doch dafür kann Martina Prager nichts. Die Besitzer waren grundsympathisch und aufmerksam.
Dr. Michael M.
Casa Marta
Modernes Stadthaus in Pollenças Altstadt – mit Patio und Pool
ab 258,00

€

/ Nacht
Im August jetzt 2.500 €/ Woche
Imported 6 bookings
Merken