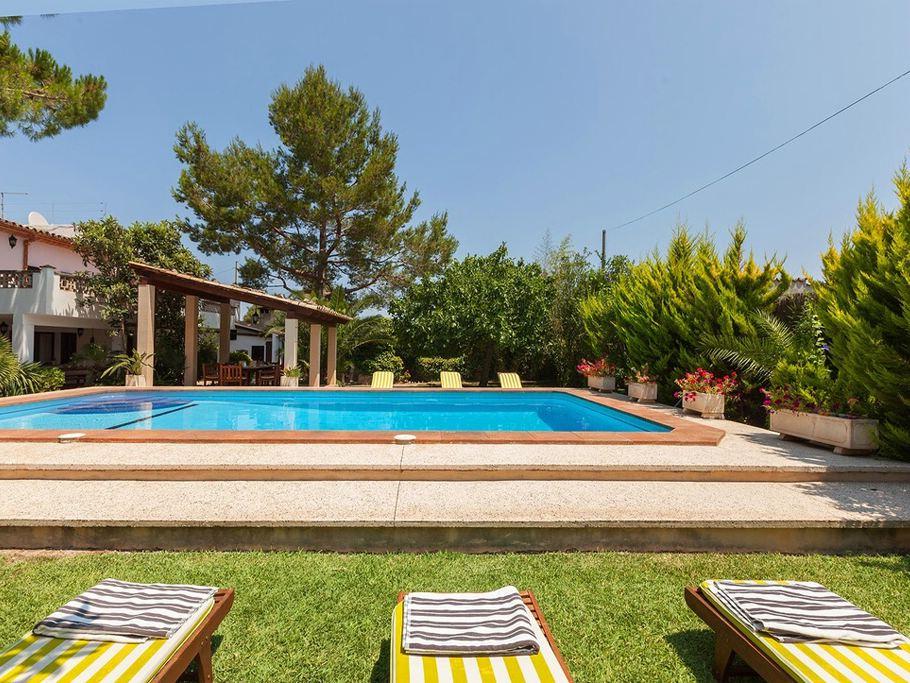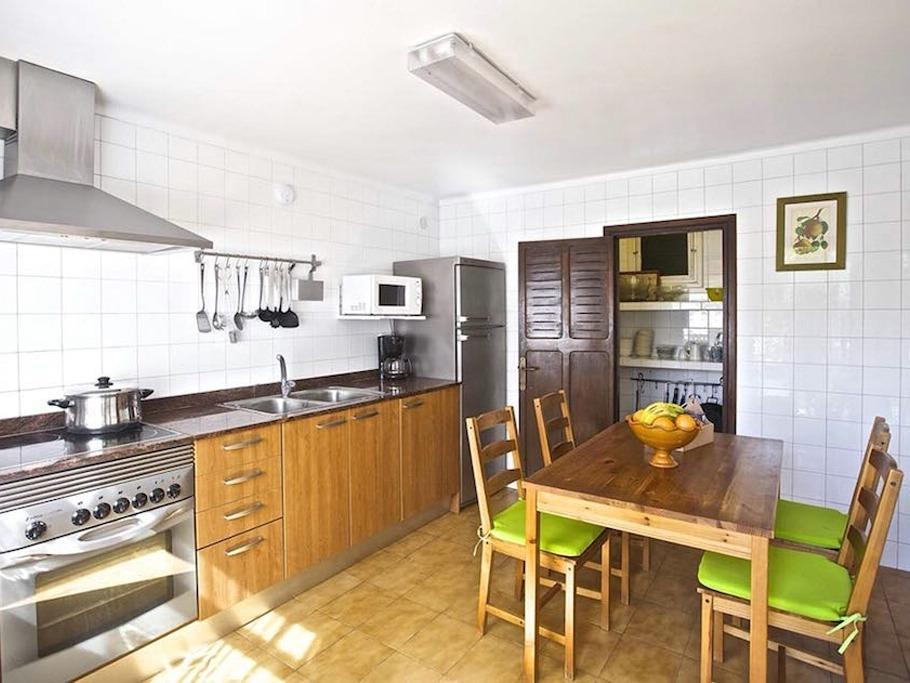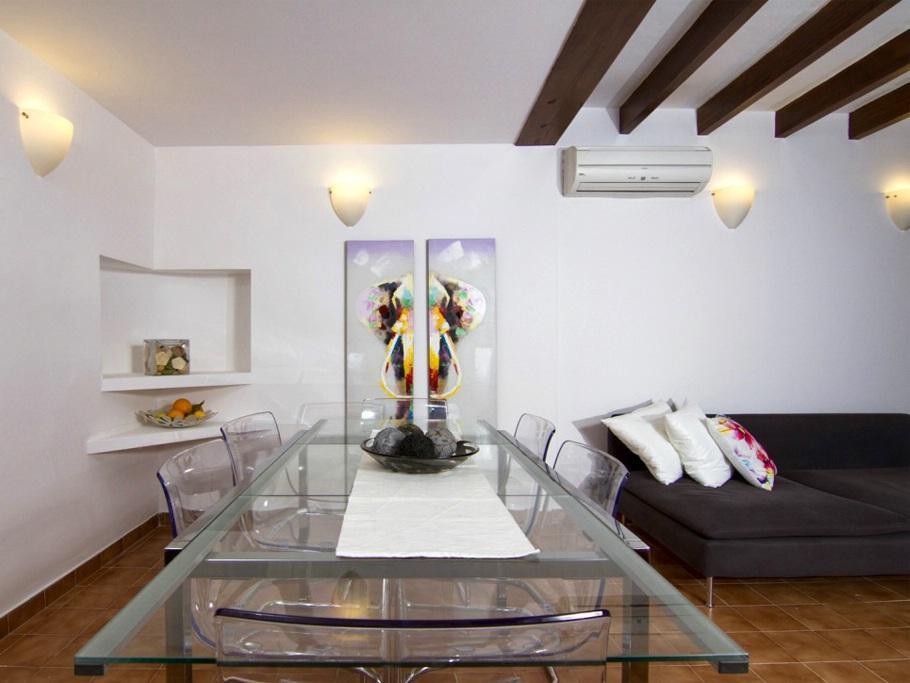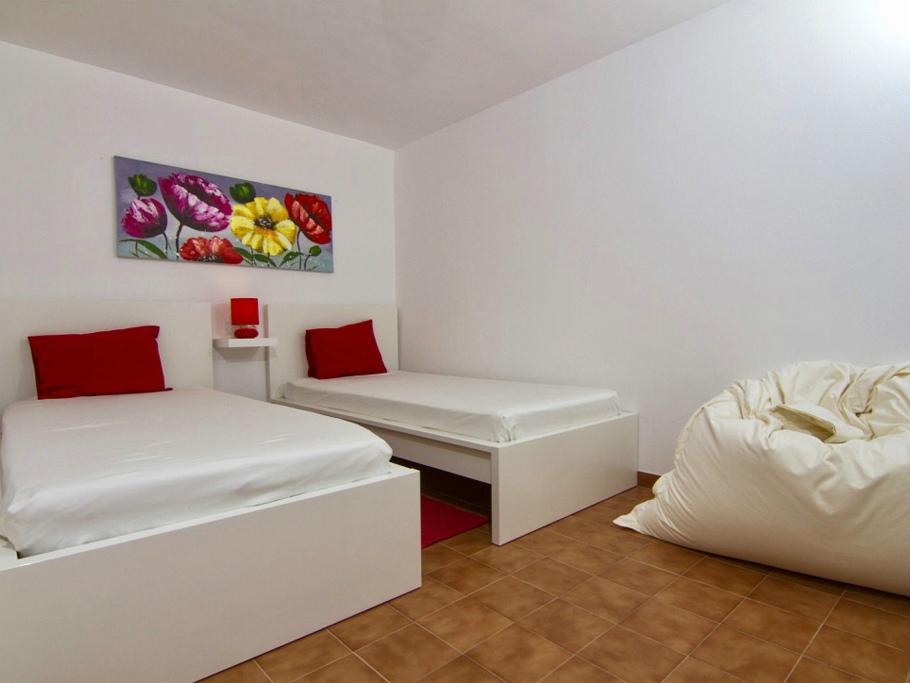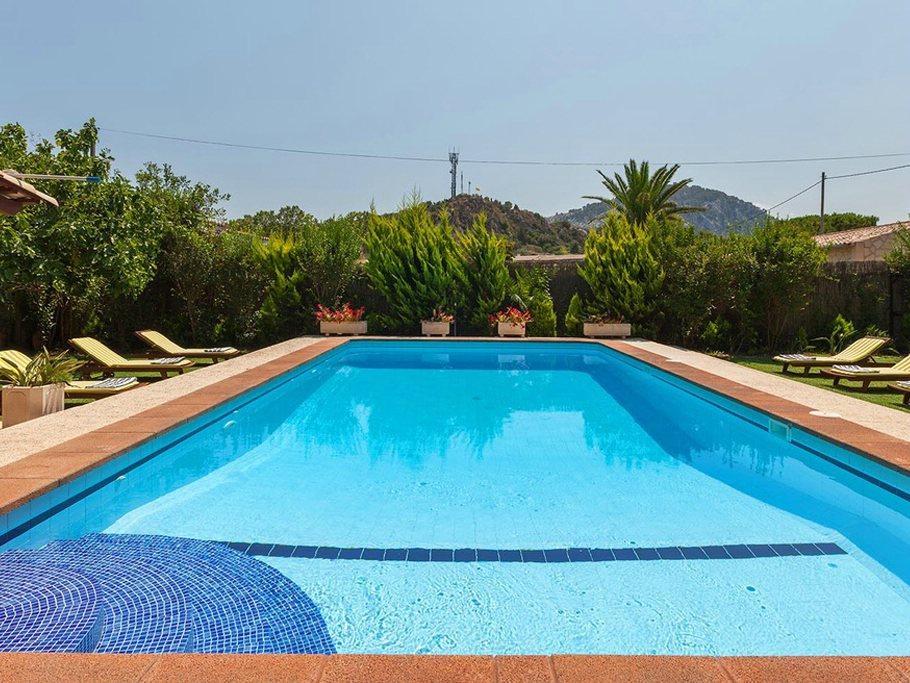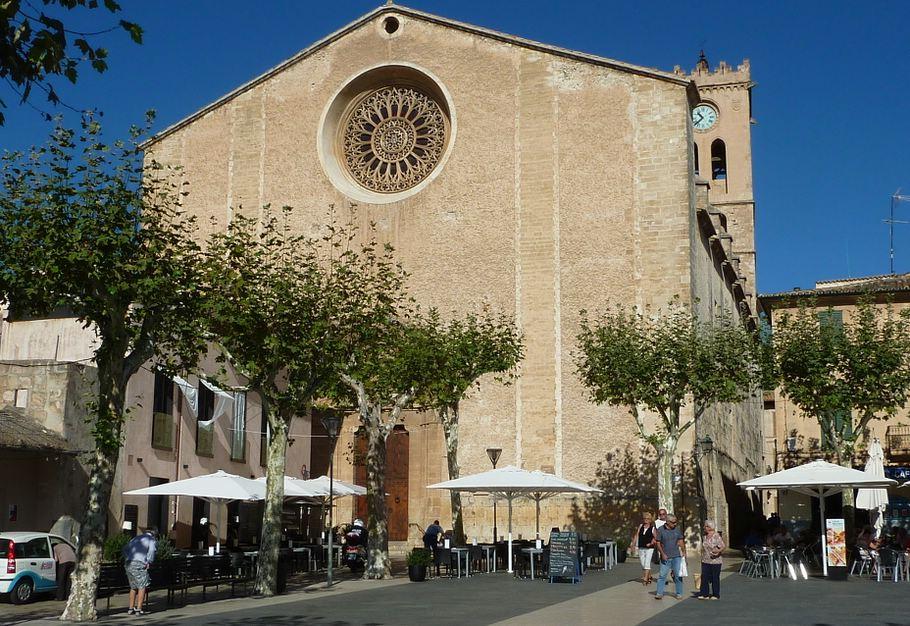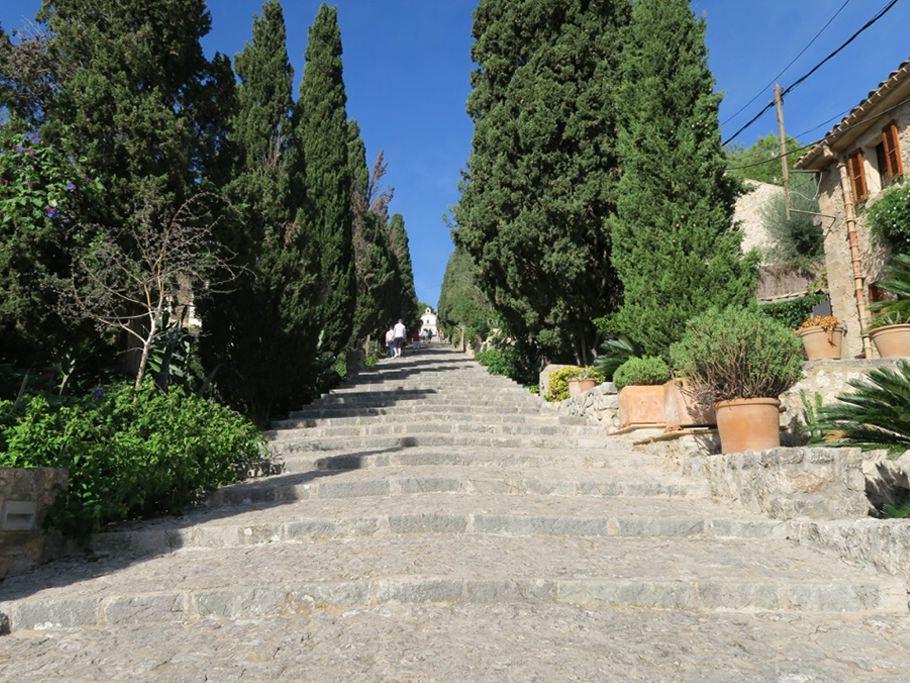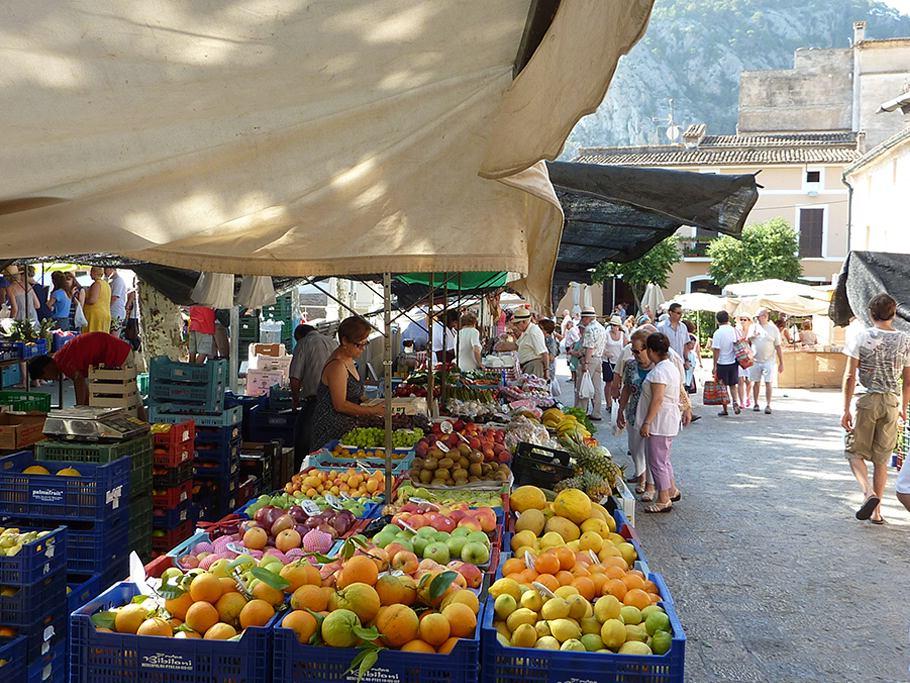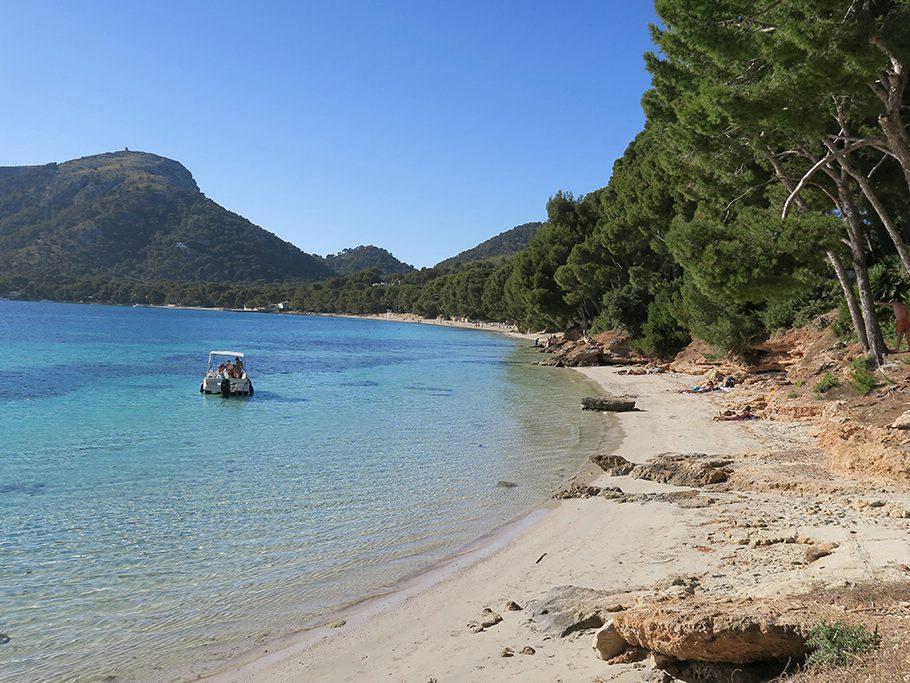 Size of plot:
approx. 1.600 m²
Living space:
approx. 150 m²
Bedrooms:
4 double bedrooms, 1 single bedroom
Bathrooms:
3 (1 outdoor, 1 Ensuite)
Living room:
with dining room
Facilities:
AC, dishwasher, washing machine, Sat TV, Wi-Fi, BBQ, pool towels, parking
Linen:
1x weekly bed linen, 2x weekly towels
Beautiful and comfortable holiday home with big sun terrace and roof terrace in Pollensa Old Town.
This charming and quiet Villa is situated only 5 minutes walk from the Main Square. It is cosily and high quality furnished and offers a fantastic roof terrace with beautiful views to the Calvari Mountain. The house offers 4 double bedrooms, 1 single bedroom, 3 bathrooms, sitting-/ dining room and a kitchen. The outside life you can enjoy on various terraces and the swimming pool. The beaches of Puerto Pollensa and Cala St. Vicente are in 10 minutes drive by car.
01.04. – 18.04.:
1.700 €/ week
19.04. – 15.05.:
1.780 €/ week
16.05. – 26.06.:
2.280 €/ week
27.06. – 05.09.:
3.390 €/ week
06.09. – 03.10.:
1.600 €/ week
04.10. – 31.10.:
1.780 €/ week
01.11. – 30.11.:
1.700 €/ week
Requires 7 nights minimum stay.
Daily arrival possible
Eintrag vom 09.10.2019
Liebe Frau Prager,
wir haben den Urlaub in der Finca Can Carels sehr genossen. Besonders gefallen hat uns die Nähe zu Pollenca, die üppige Gartenanlage und tolle, große Pool.
Ein besonderer Dank gilt Ihnen für die vielen Informationen und Ihre Betreuung vom ersten bis zum letzten Tag.
Mit freundlichen Grüßen
Rainer L. und Familie
Eintrag vom 29.05.2019
Liebe Frau Prager,
uns hat es sehr gut gefallen und wir konnten uns herrlich entspannen. Sehr nett waren auch
die freundlichen Besitzer, die sich bestens um uns gekümmert haben! Jederzeit gerne wieder.
Eintrag vom 07.09.2018
Wir wollten in fußläufiger Entfernung zur Plaza wohnen und hatten uns deshalb für Can Carels entschieden. Wir haben hier im September einen wunderschönen Urlaub erlebt. Der schöne Garten und die vielen gemütlichen Plätzchen auf der Veranda am Pool oder der Terrasse sind perfekt. Wenn man in einer großen Gruppe reist, findet hier jeder sein Plätzchen, wenn er mal seine Ruhe haben will. Toll sind auch die vielen überdachten Schattenplätze. Es hat alles gepasst, wir waren mehr als zufrieden. Wir planen schon den nächsten Aufenthalt.
Can Carels
Villa with views – in Pollensa Town, with garden and pool
from 243,00

€

/ night
Imported 6 bookings
Favorite