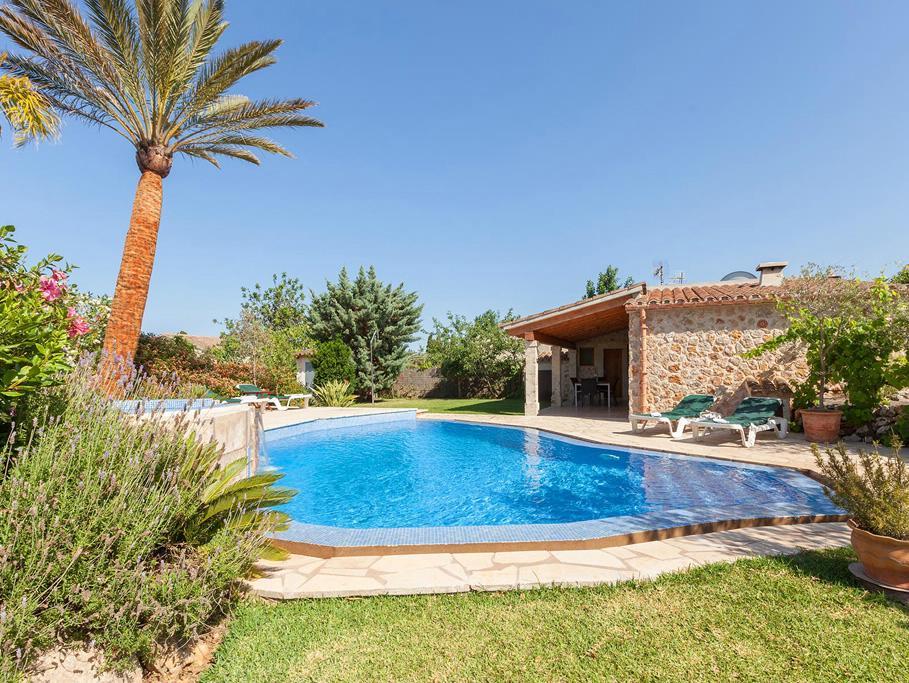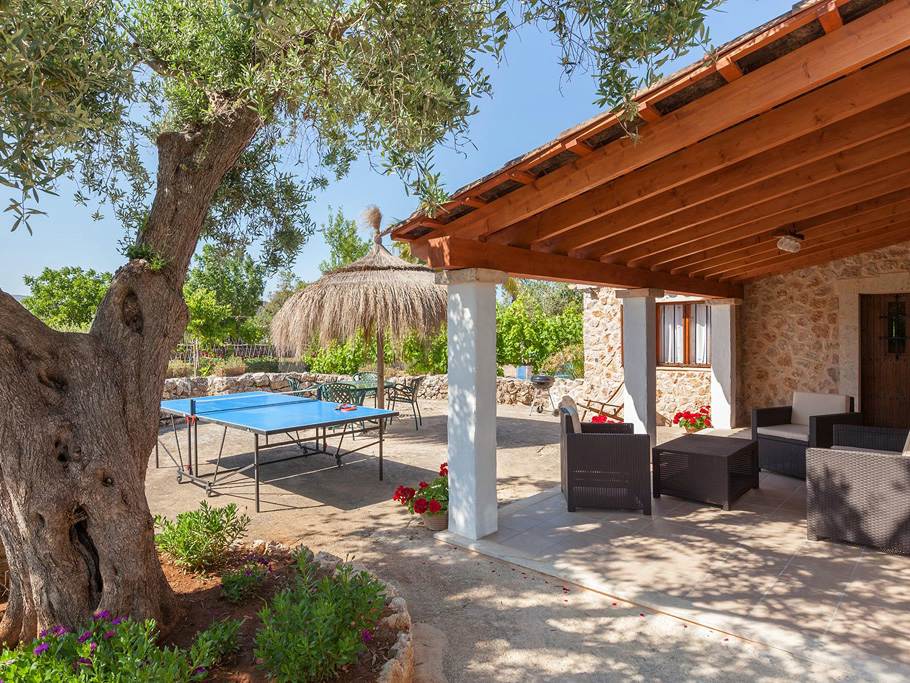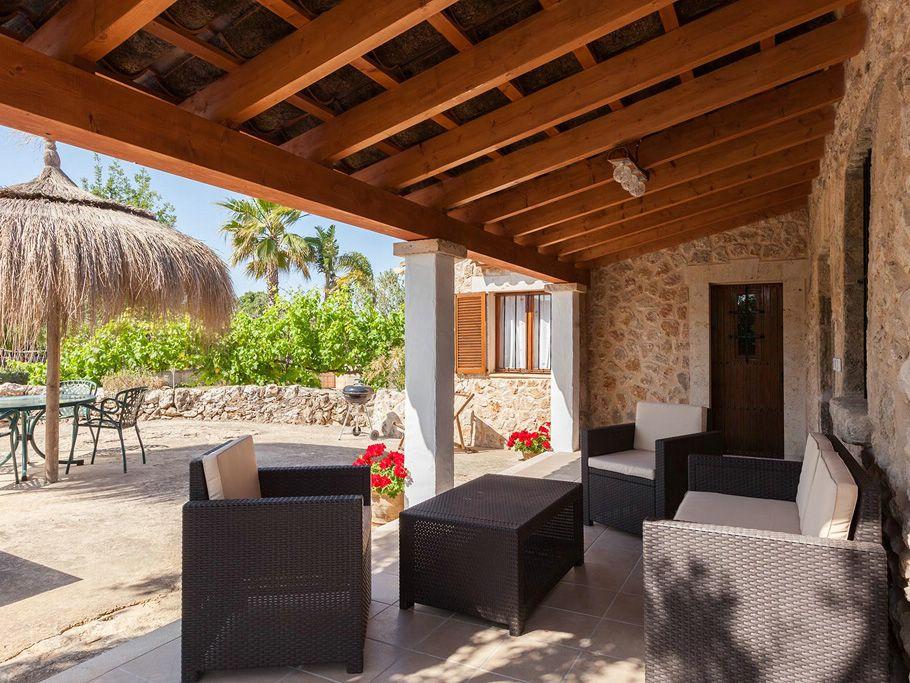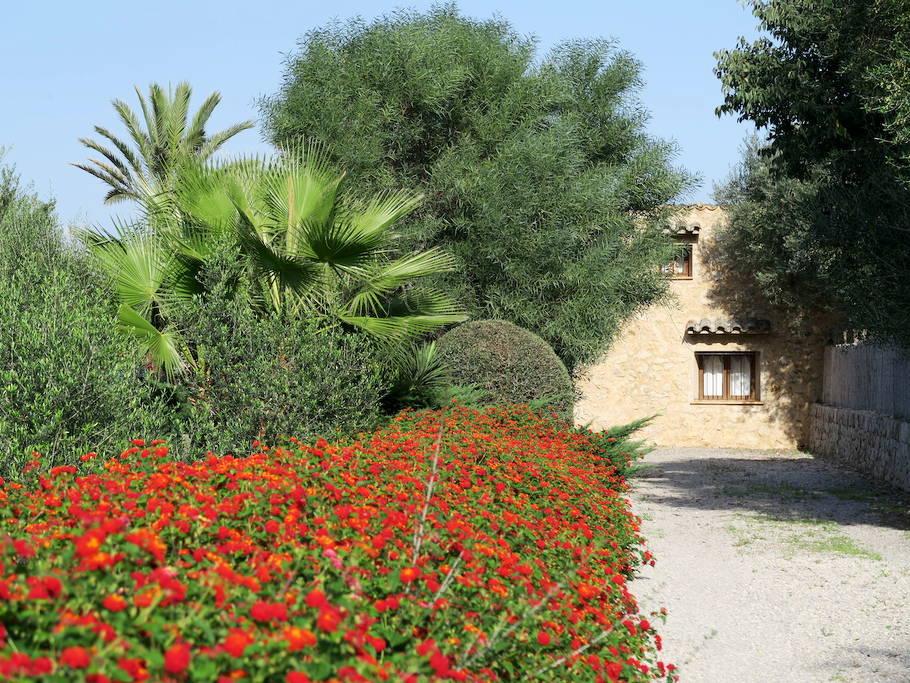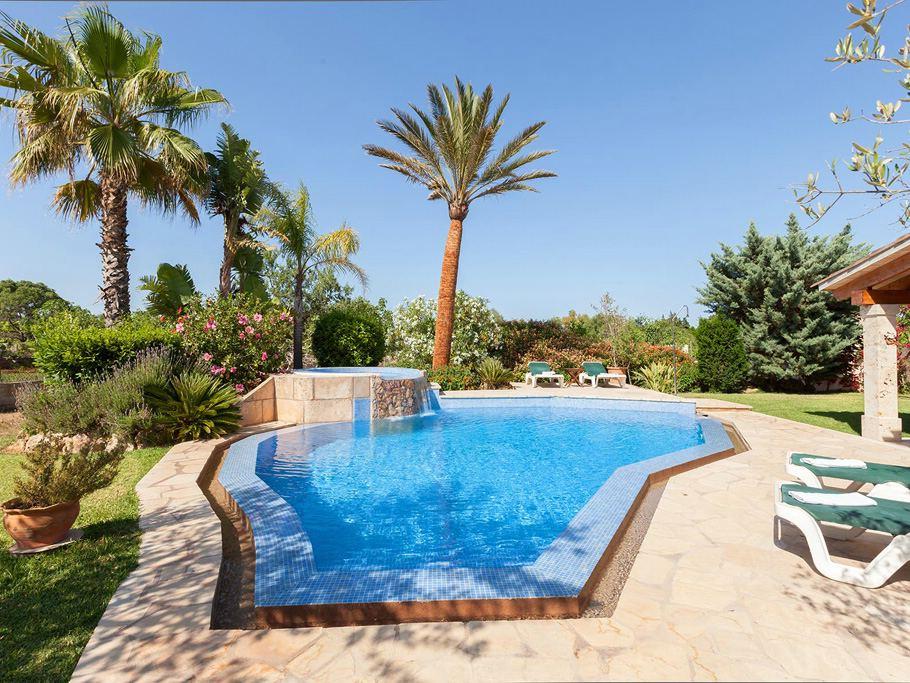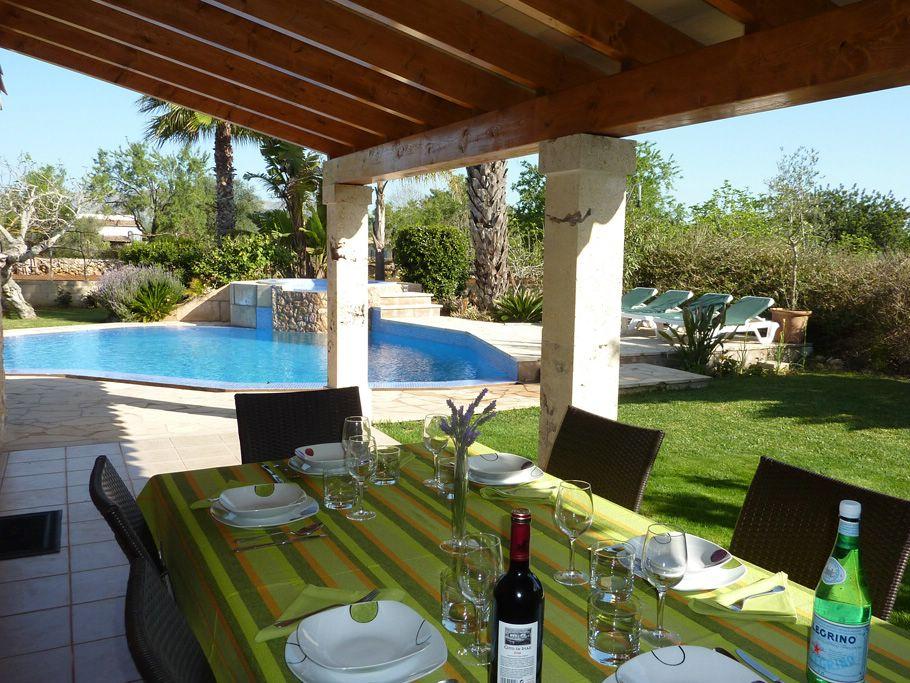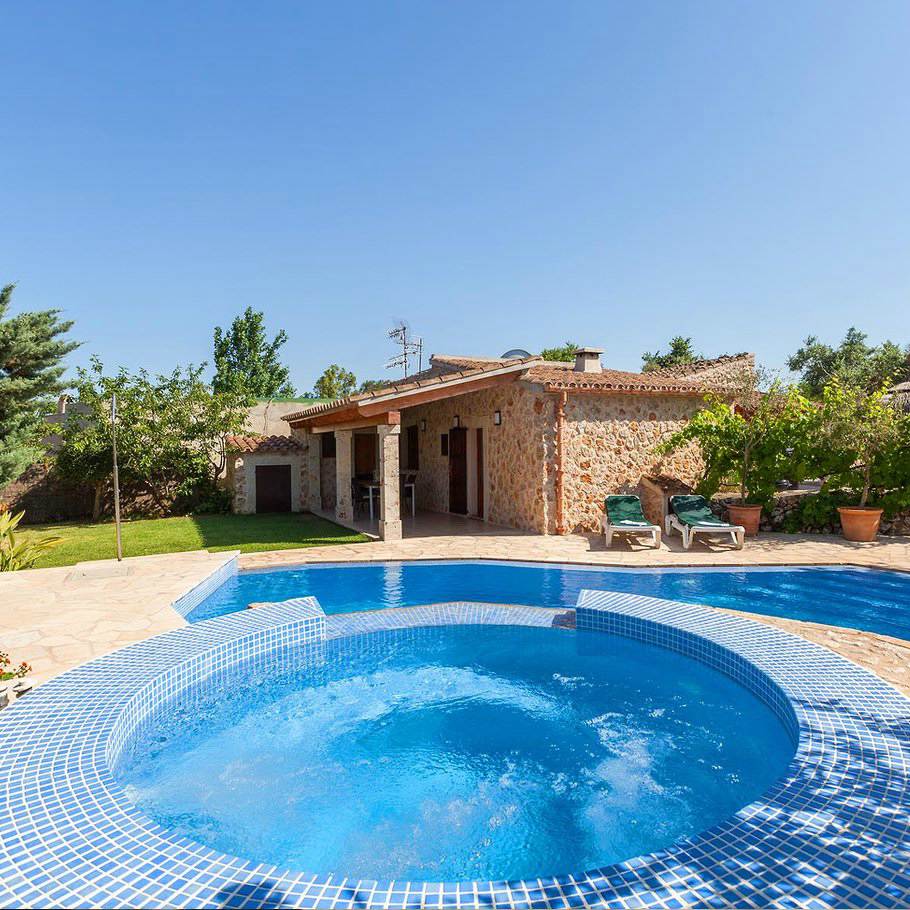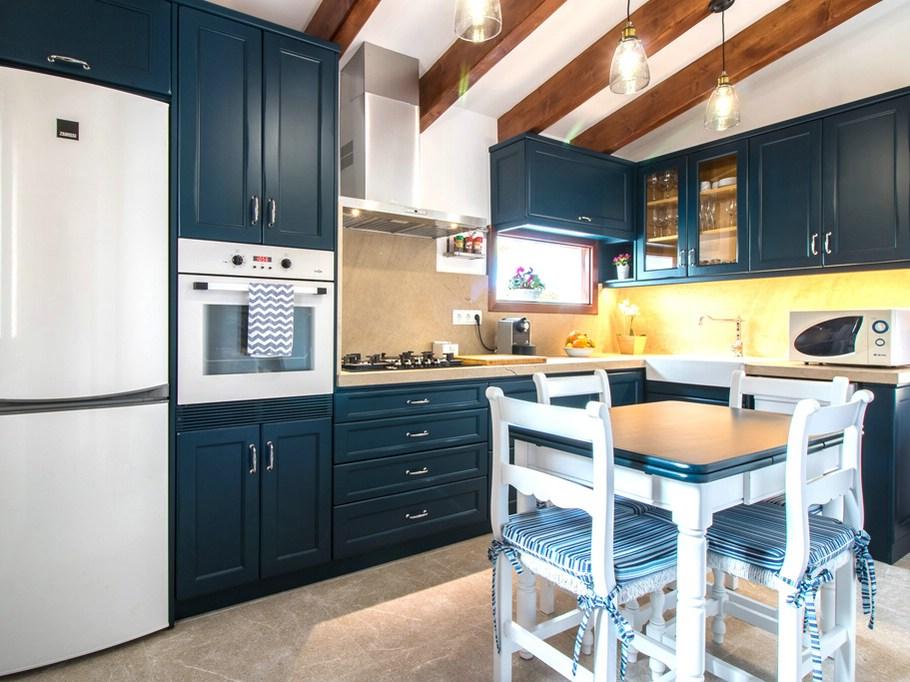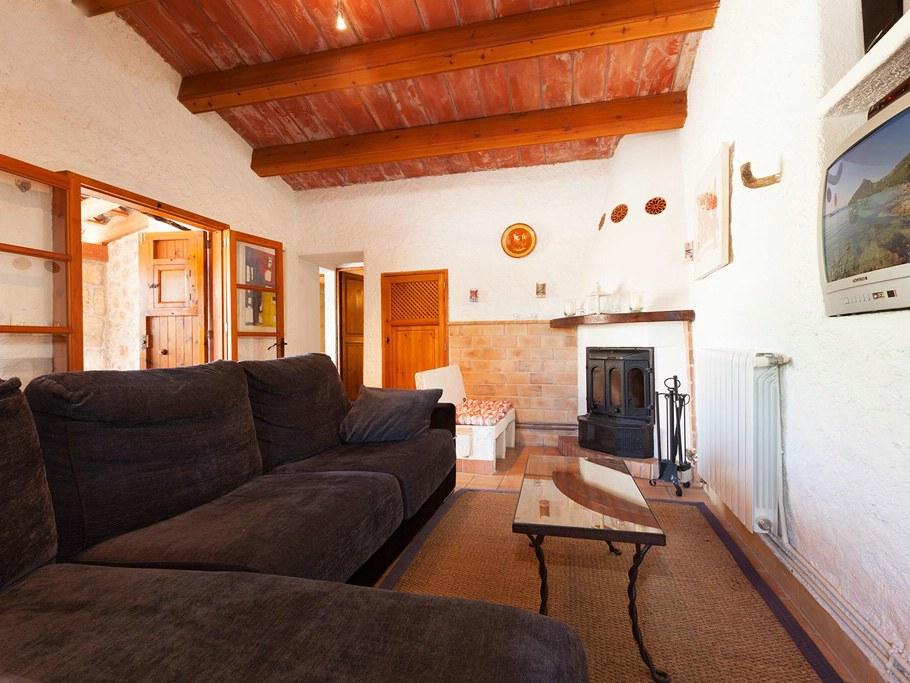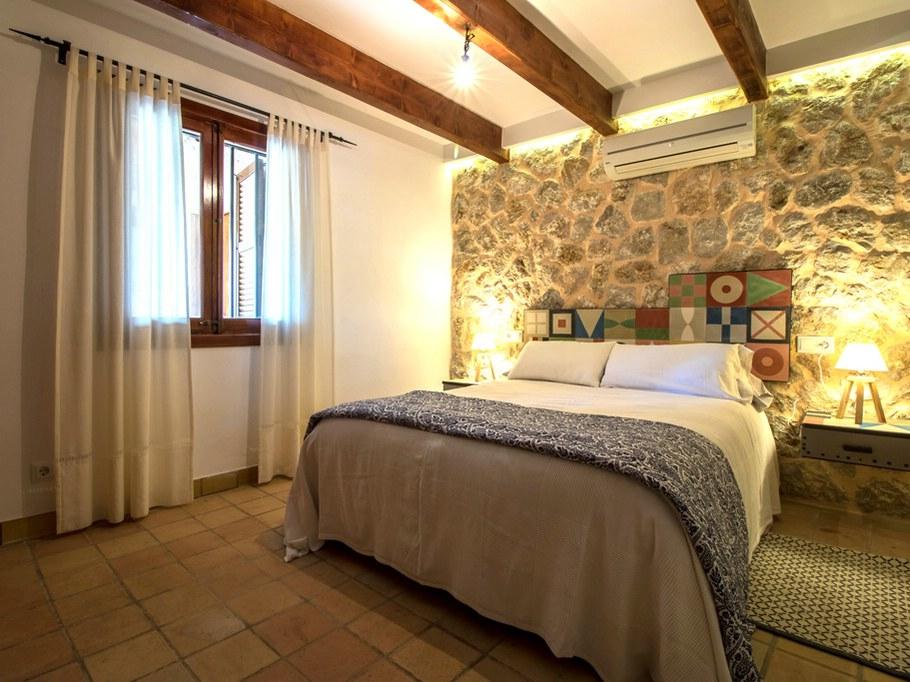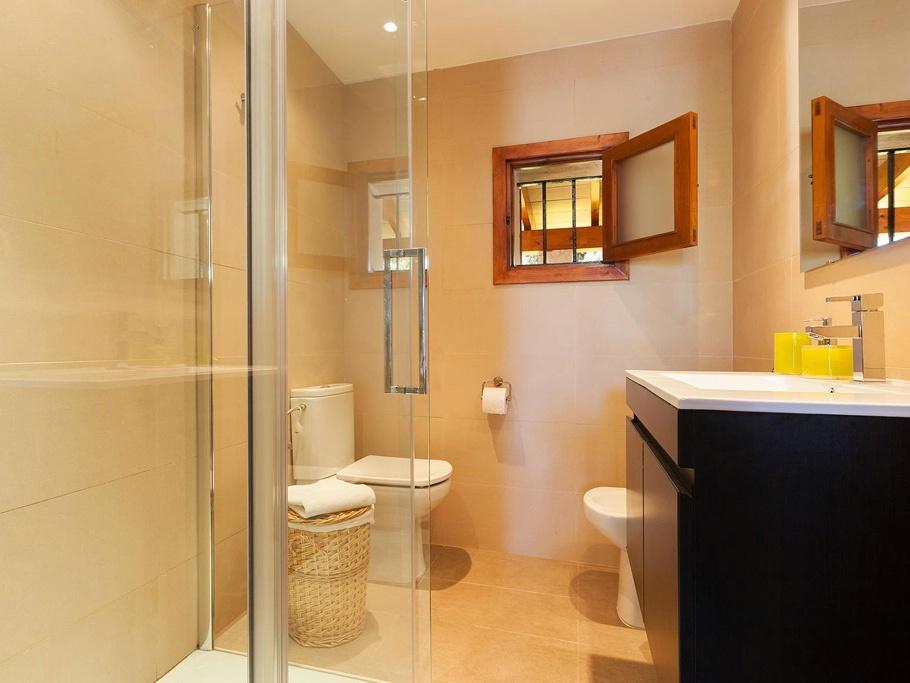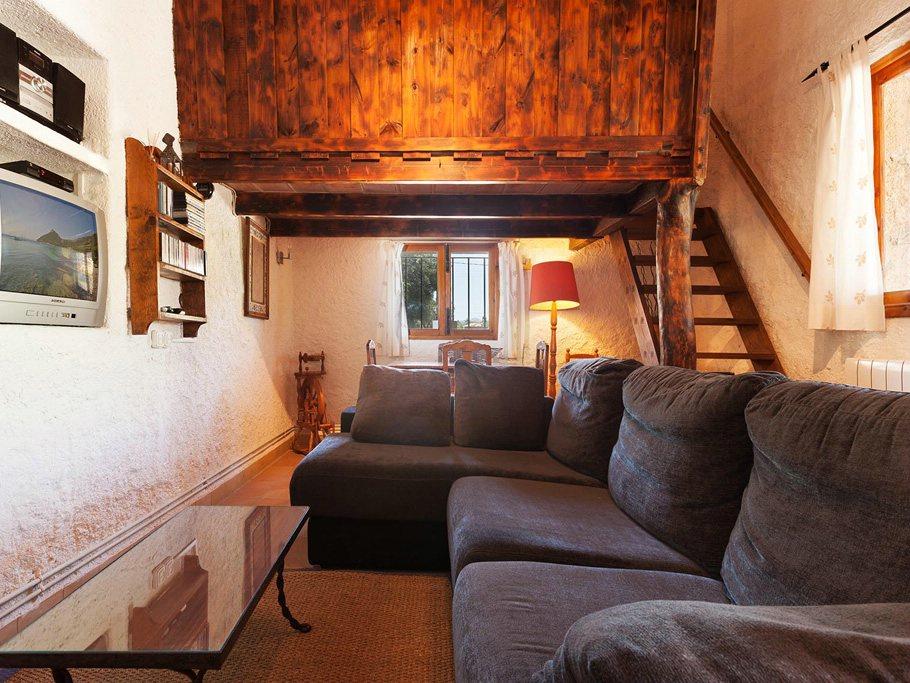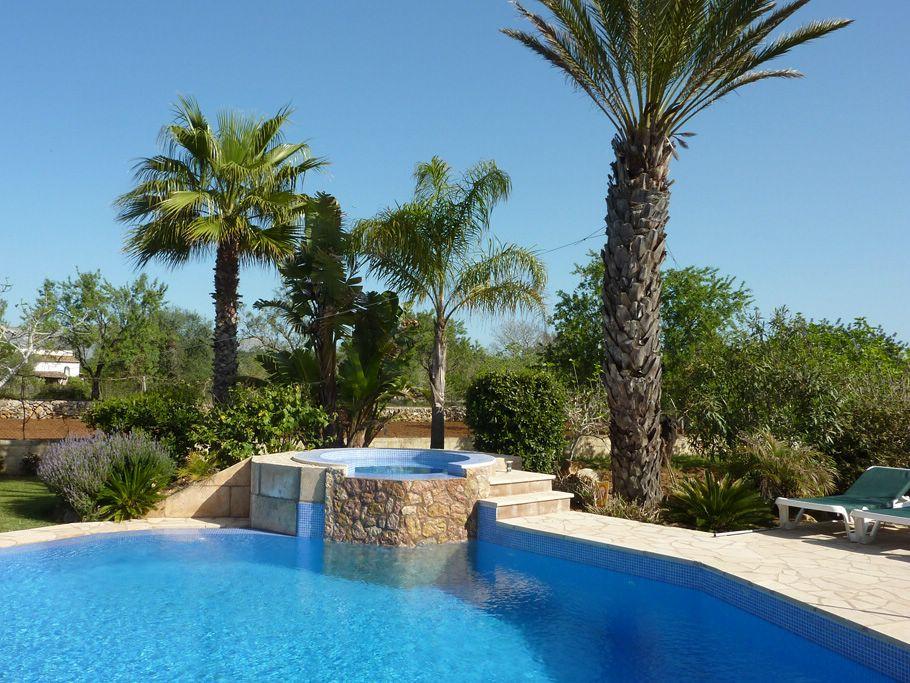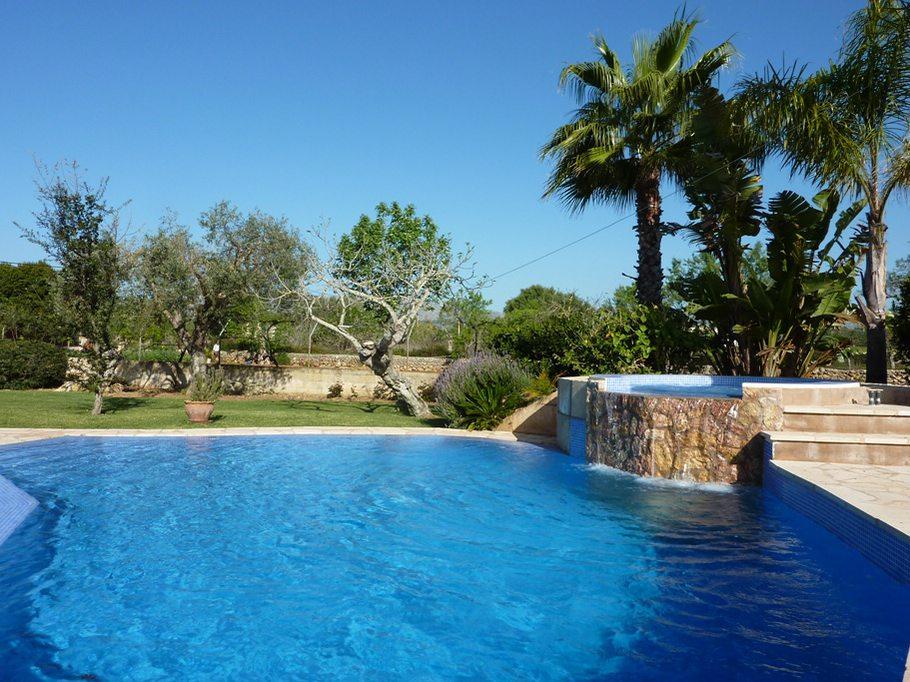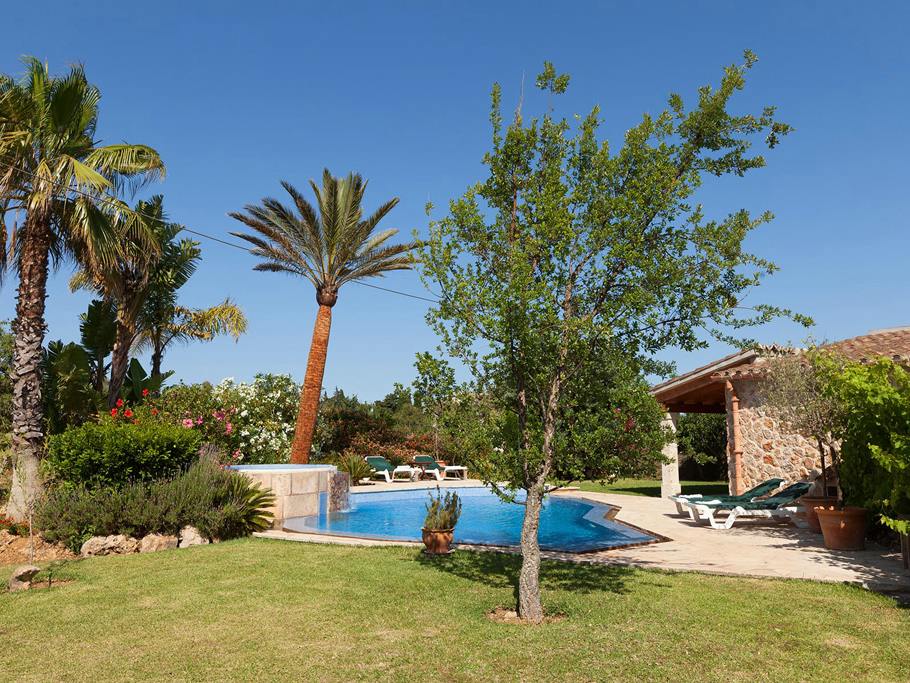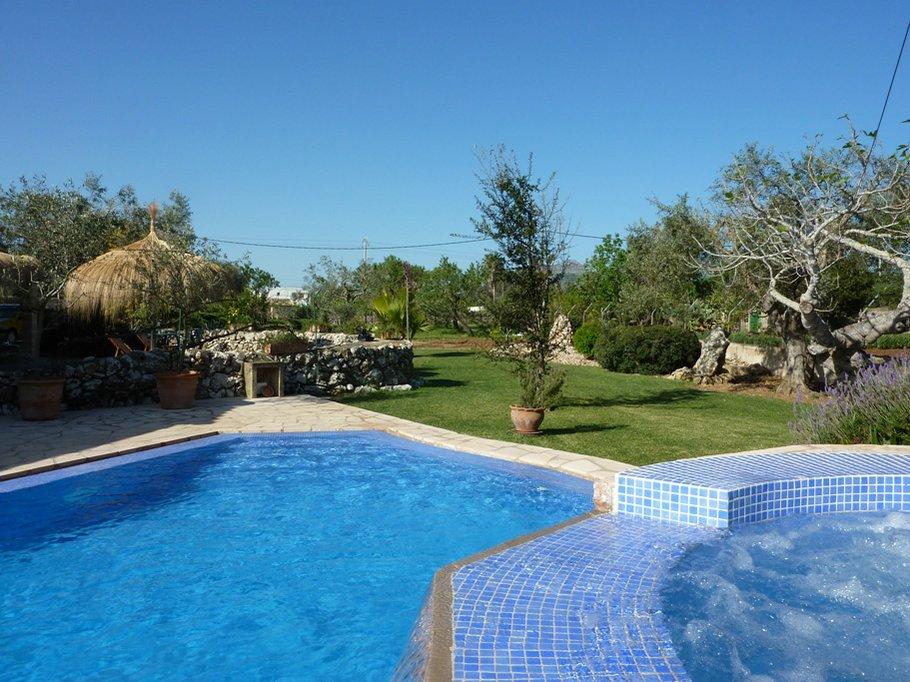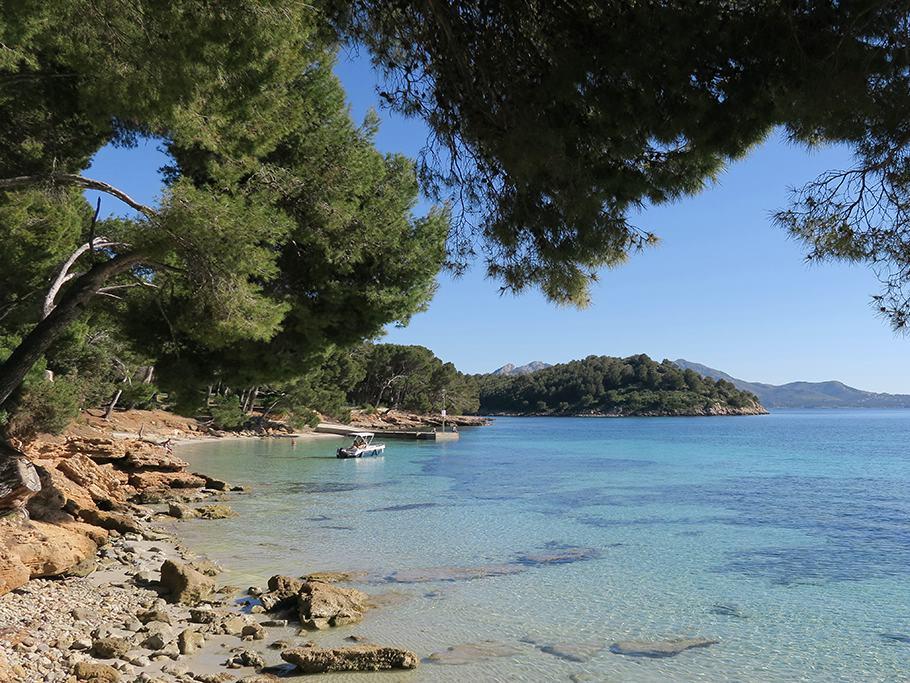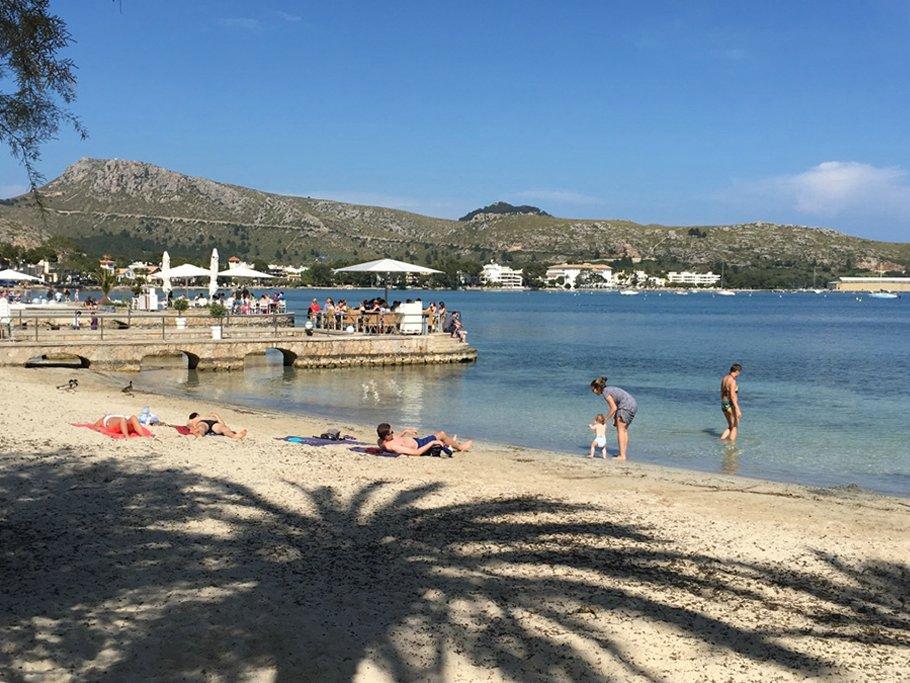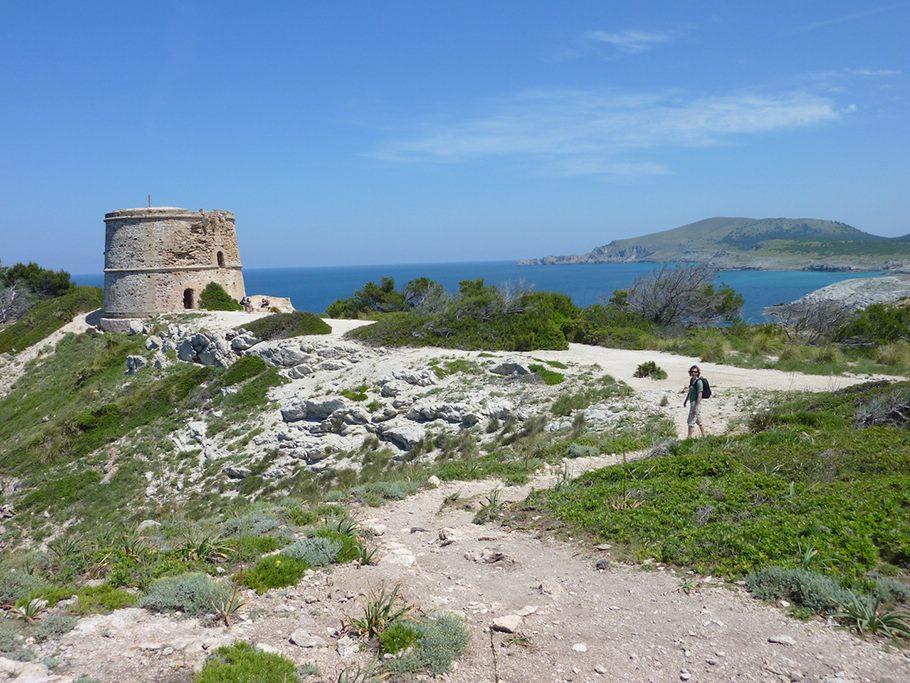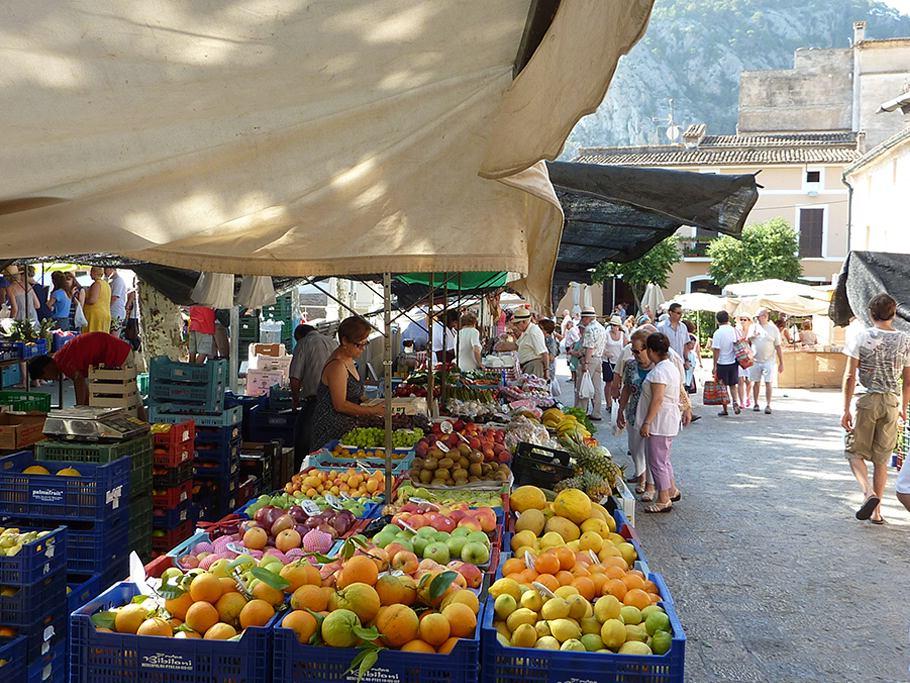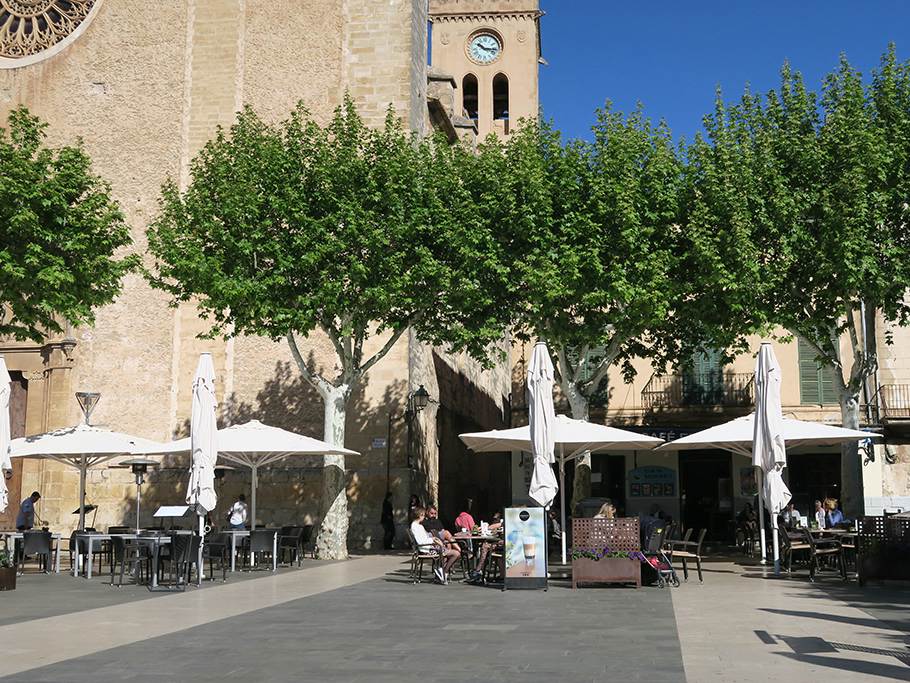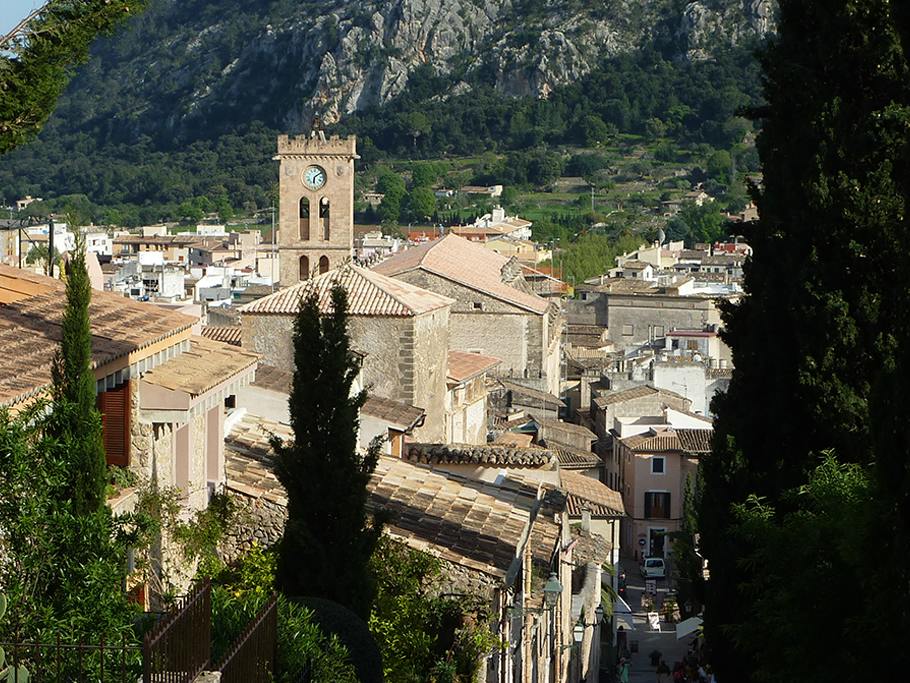 Size of plot:
approx. 3.700 m²
Living space:
approx. 75 m²
Bedrooms:
1 double bedroom, 1 Loft bed
Facilities:
AC, dishwasher, washing machine, TV, Wi-Fi, table tennis, BBQ, entral heating, pool towels
Linen:
1x weekly bed linen, 2x weekly towels
Arrivals:
From June to September on Saturday
Tranquil cottage with private pool set in a beautiful garden. Only 10 minutes drive by car to sandy beaches of the bay of Pollensa or Alcudia.
This house is situated in a quiet and private setting, off the road that connects Pollensa with Alcudia. Old growth trees and a variety of plants and flowers were planted and make the property to your own personal place of paradise. The cosy holiday house offers a double bedroom, kitchen and a sitting room with a sleeping gallery where 2 more persons can sleep. There are 2 bathrooms, one inside and one outside. Children are happy to play table tennis. As the house has central heating it can be used the whole year around.
The beaches of Puerto Pollensa or Alcudia can easily reached by car in about 10 minutes and Pollensa Town is approx. 5 km away.
Holidays in Ca´n Miguel mean living in the nature and yet having beaches and shops within convenient reach.
01.03. – 03.04.:
900 €/ week
04.04. – 18.04.:
950 €/ week
19.04. – 19.06.:
1.150 €/ week
20.06. – 29.08.:
1.680 €/ week
30.08. – 03.10.:
1.190 €/ week
04.10. – 07.11.:
990 €/ week
08.11. – 26.03.:
900 €/ week
A minimum stay of 7 nights is required.
From June to September arrivals on Saturday.
Cnetral heating 150 €/ week extra.

Eintrag vom 20.10.2019
Hallo Martina
Wir hatten einen tollen Urlaub in der Can Miguel, auch die Umgebung rund um Pollenca und Alcudia fanden wir toll, es hat auch sonst alles gut geklappt.
Die Can Miguel hat uns sehr gut gefallen, die Finca ist gut eingerichtet und bot uns gut Platz um uns drinnen und draussen zu verweilen, die Küche war gut, der Aussenbereich ist gepflegt und wunderschön bepflanzt, der Pool war sauber und gut unterhalten und hat uns viel Spass bereitet, auch der Tischtennistisch war ein plus bei den Kindern.
Beste Grüsse,
Christian und Familie
Eintrag vom 13.06.2019
Hallo Frau Prager,
ES WAR ALLES NUR EIN TRAUM, LEIDER HAT UNS DER ALLTAG WIEDER ABER WIR SIND BEREITS BEIM PLANEN UNSERES NÄCHSTEN URLAUBES UND WIE KÖNNTE ES ANDERS SEIN MALLORCA HAT UNS VERZAUBERT. NOCHMALS DANKE FÜR DIE TOLLE BETREUUNG UND FÜR DIESE TRAUM FINCA SIE HABEN NICHT ZU VIEL VERSPROCHEN. DANKE GERHARD
Eintrag vom 29.04.2019
Hallo Frau Prager,
Der Urlaub war trotz der schlechten Wetterfront am Anfang einfach toll. Von der Ankunft bis zum Abflug war alles top organisiert – vielen Dank dafür!
Das mit der Autosuche hat gut geklappt, die Finca war sehr schön und komfortabel, Handtücher wurden gewechselt, der Pool wurde gereinigt, wir haben den Besitzer kennengelernt- alles in allem ein prima Urlaub. Wir werden bestimmt sogar noch einmal über Sie buchen :0)
Viele Grüße von
Kerstin Reiß
Eintrag vom 20.08.2018
Wir haben uns in der Finca Can Miguel sehr wohl gefühlt. Das Haus ist praktisch und gemütlich eingerichtet. Aber vor allen Dingen hat uns der wunderschön angelegte und gepflegte Garten gefallen mit dem extravaganten Pool. Hier hatten wir eine Menge Spaß!
Familie K-P. aus Berlin
Eintrag vom 05.06.2018
Hallo Martina,
uns hat unser Aufenthalt in der Finca sehr gut gefallen. Wir haben uns dort sehr wohl gefühlt. Tolles Haus, toller Garten, toller Pool, tolle Lage, sehr nette Besitzer.
Vielen Dank für die Vermittlung. Wir planen schon unseren nächsten Mallorcaaufenthalt, Ende September. Werde in den nächsten Tagen mal auf deiner Seite nach einem passenden Haus für uns suchen :-).
Eintrag vom 08.05.2018
Hallo Frau Prager,
Es hat uns sehr gut gefallen. Die Finca liegt sehr schön ruhig, aber auch recht zentral zu den nächsten größeren Orten. Sie ist sehr gut ausgestattet, sauber und bietet viele Möglichkeiten sich zu erholen. Die Betreuung und Organisation war sehr gut. Kommen gerne wieder.
Viele Grüße
Peter Berg
Can Miguel
Cozy cottage with private pool and Jacuzzi – tropical garden, tranquil situation
from 128,00

€

/ day
Imported 22 bookings