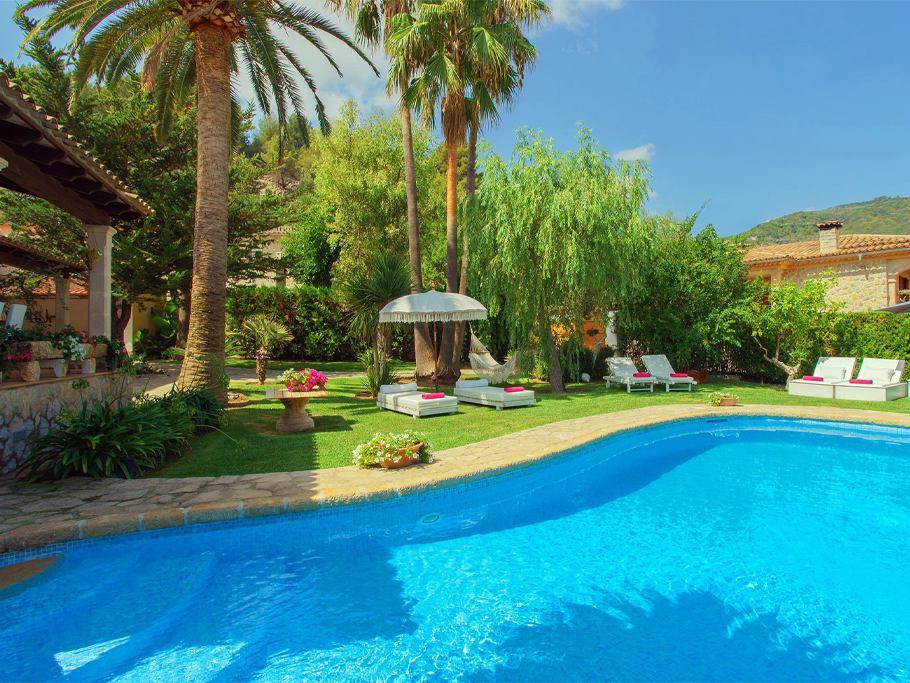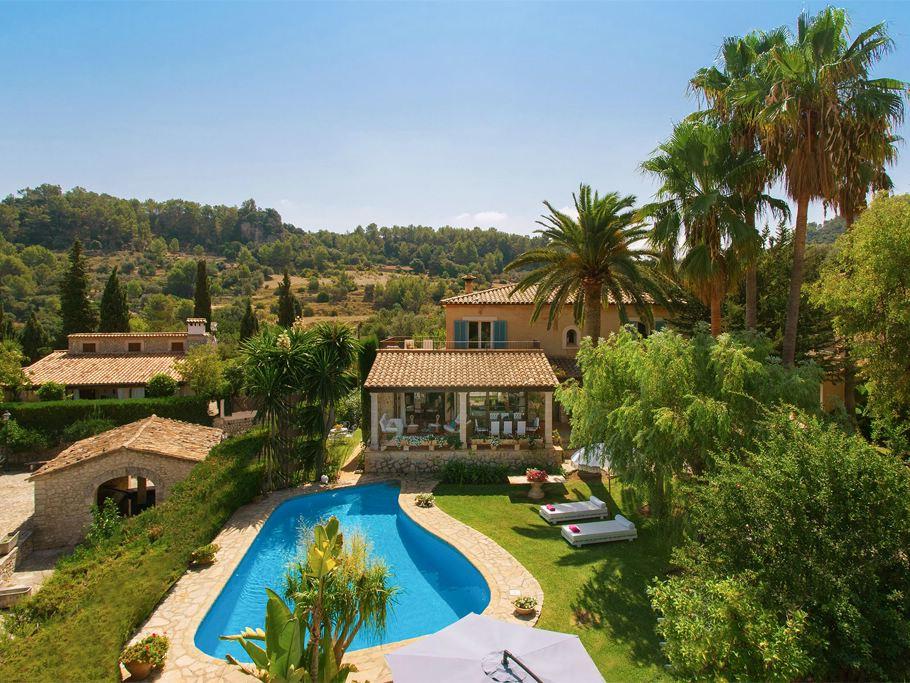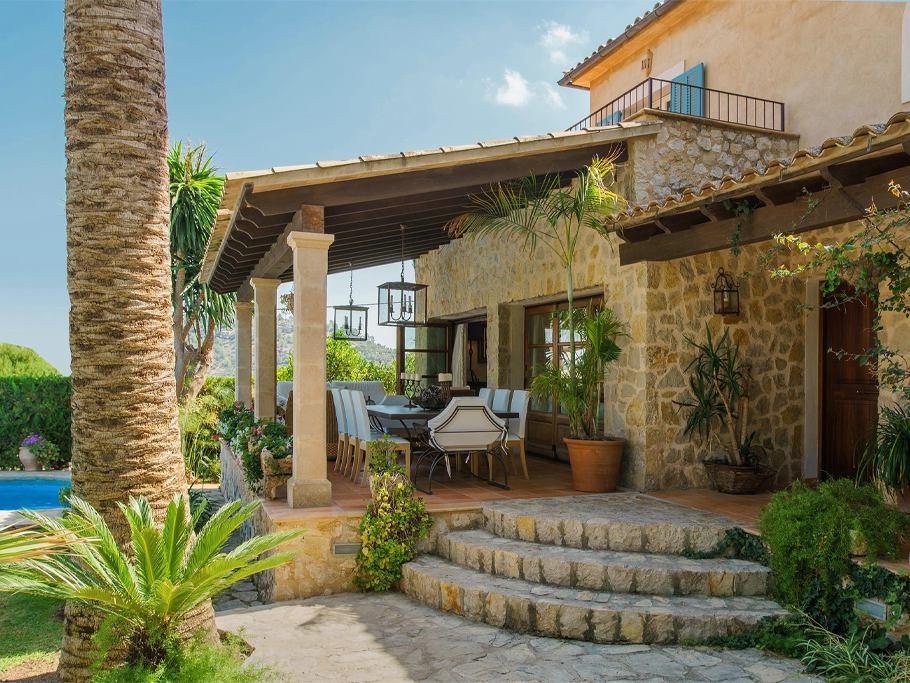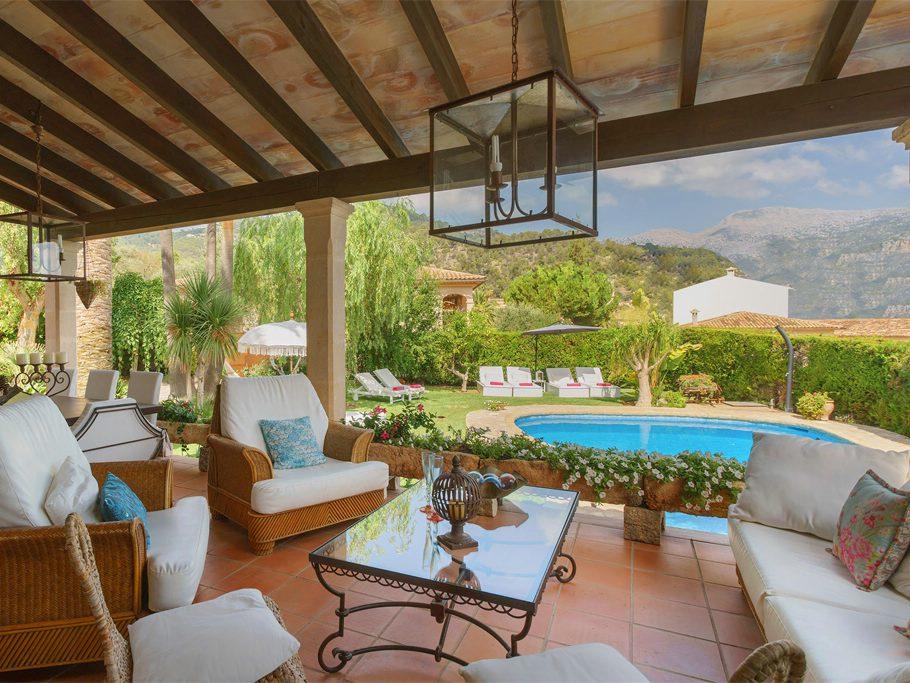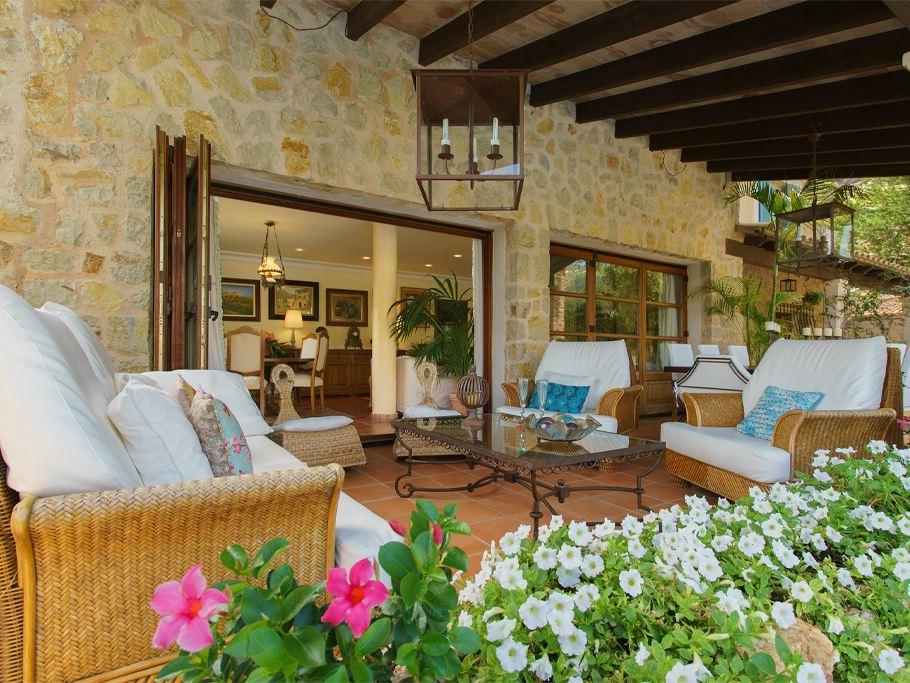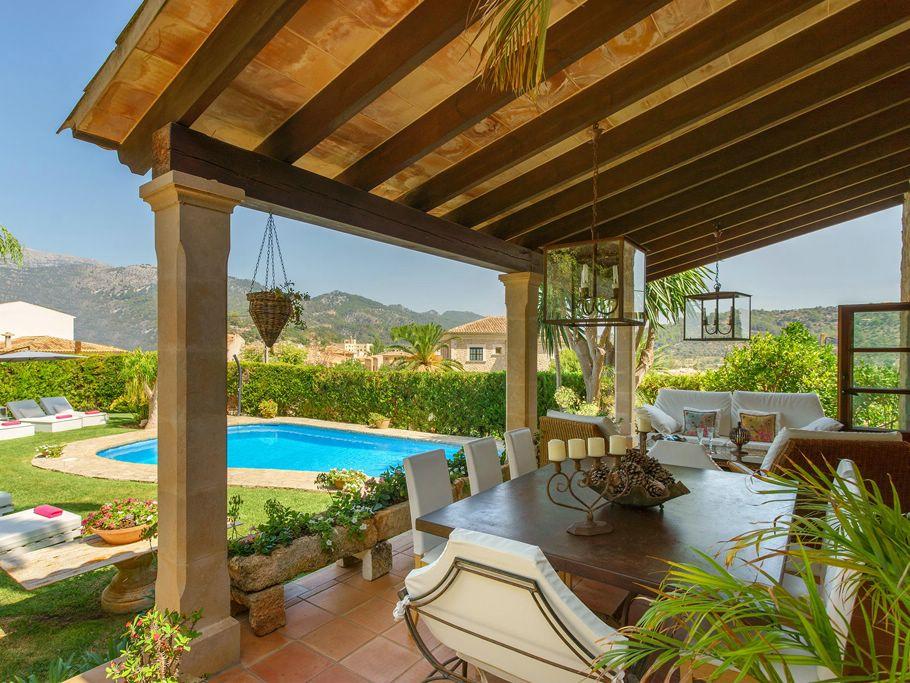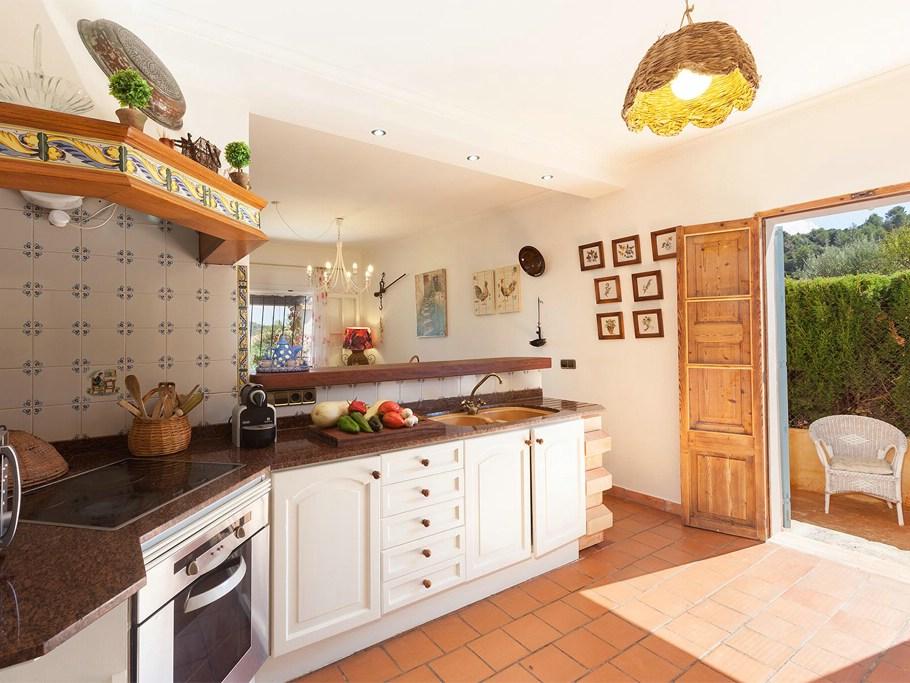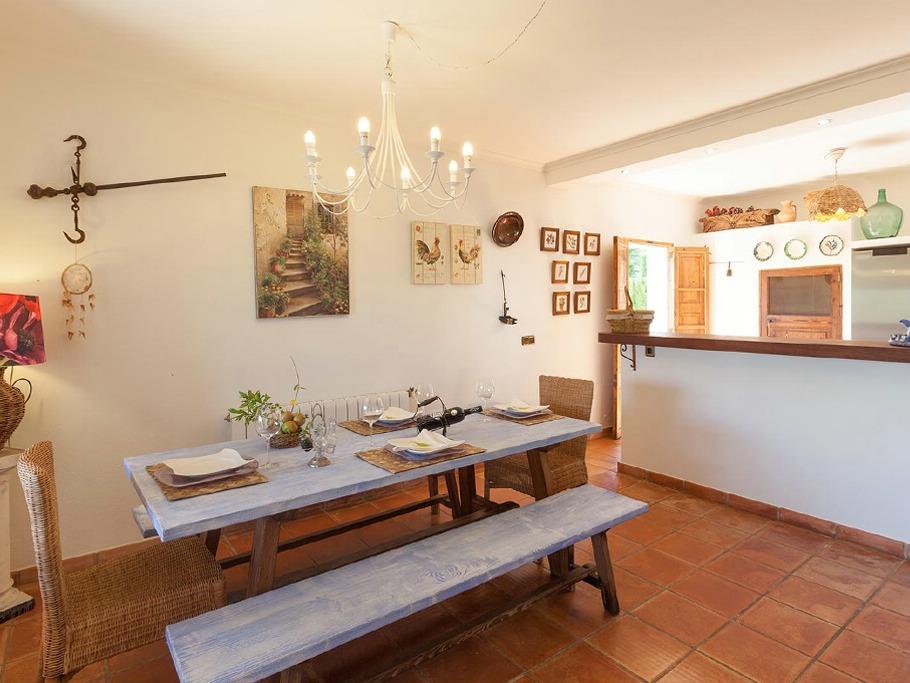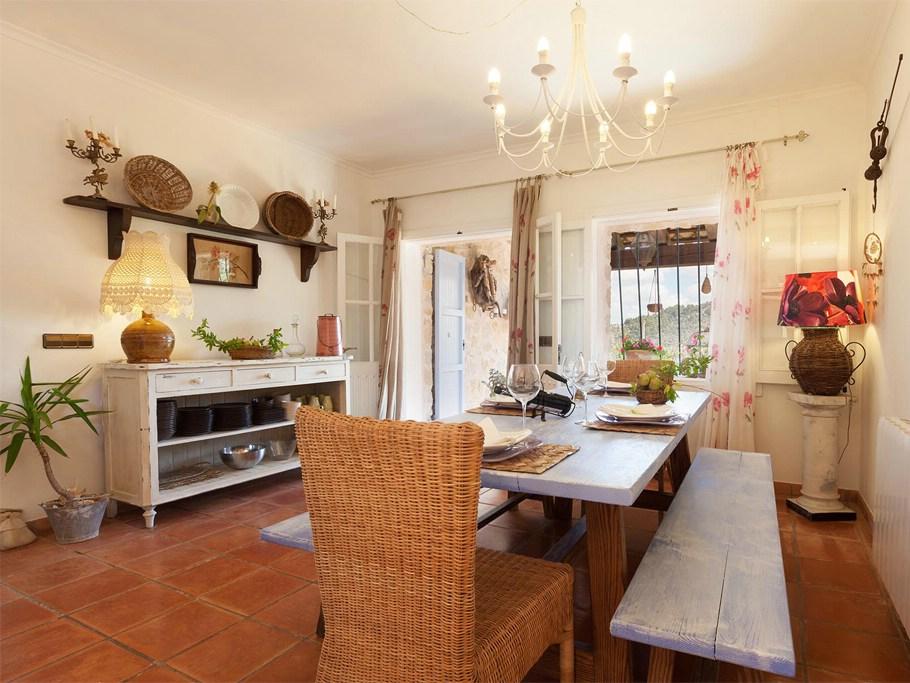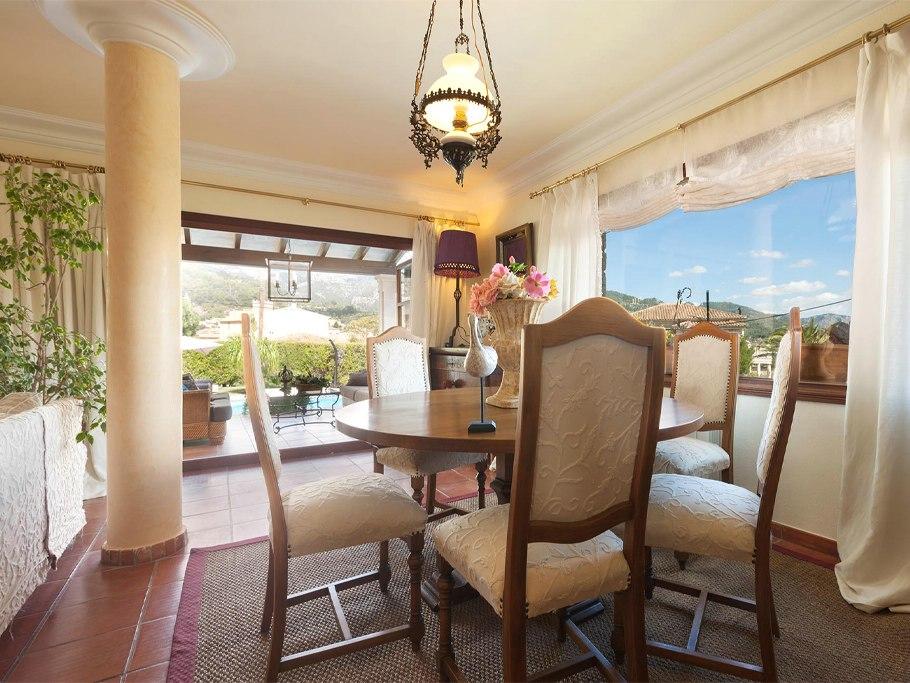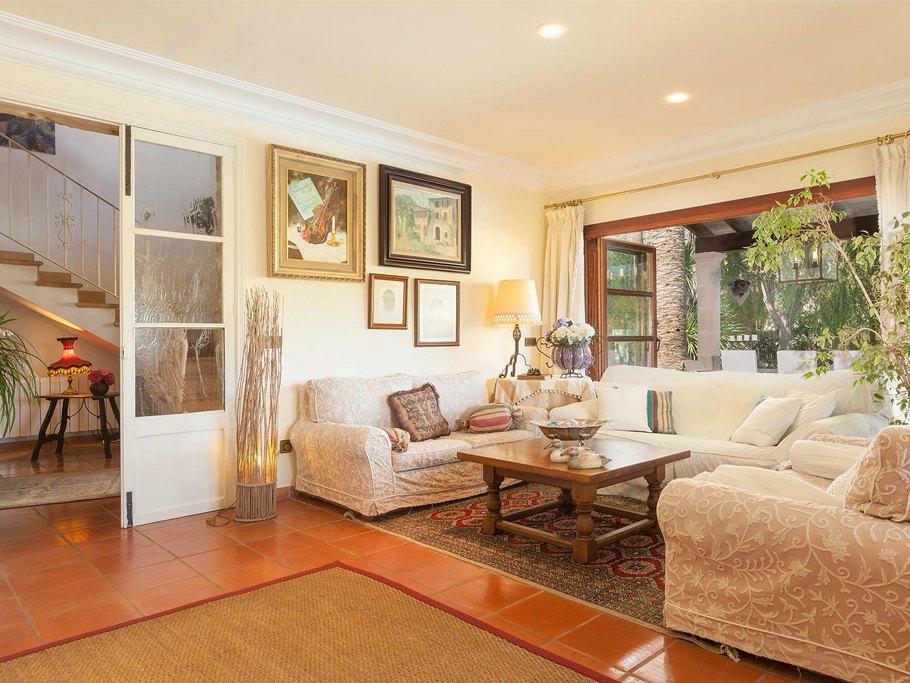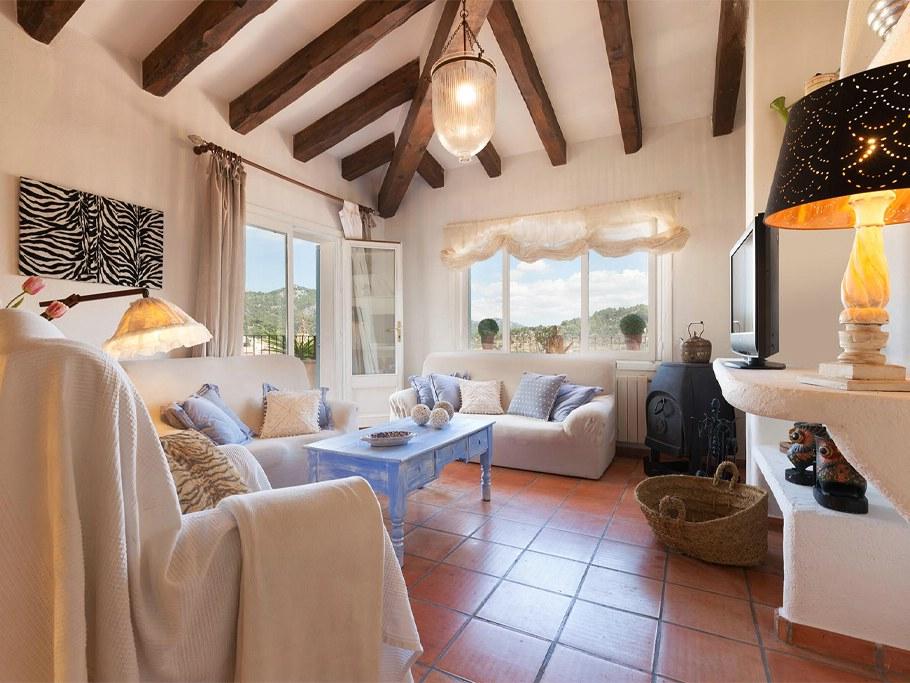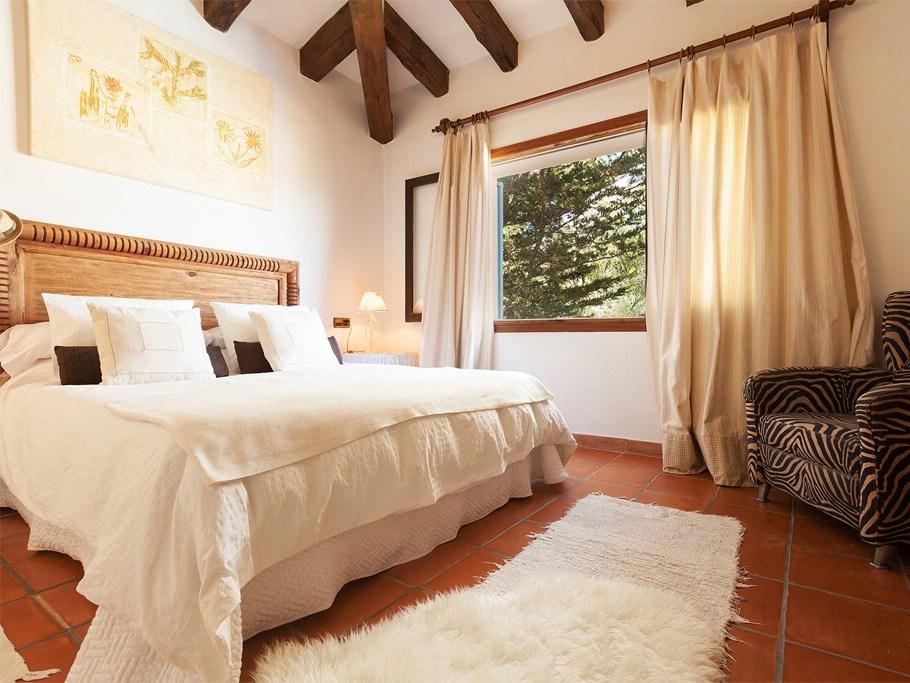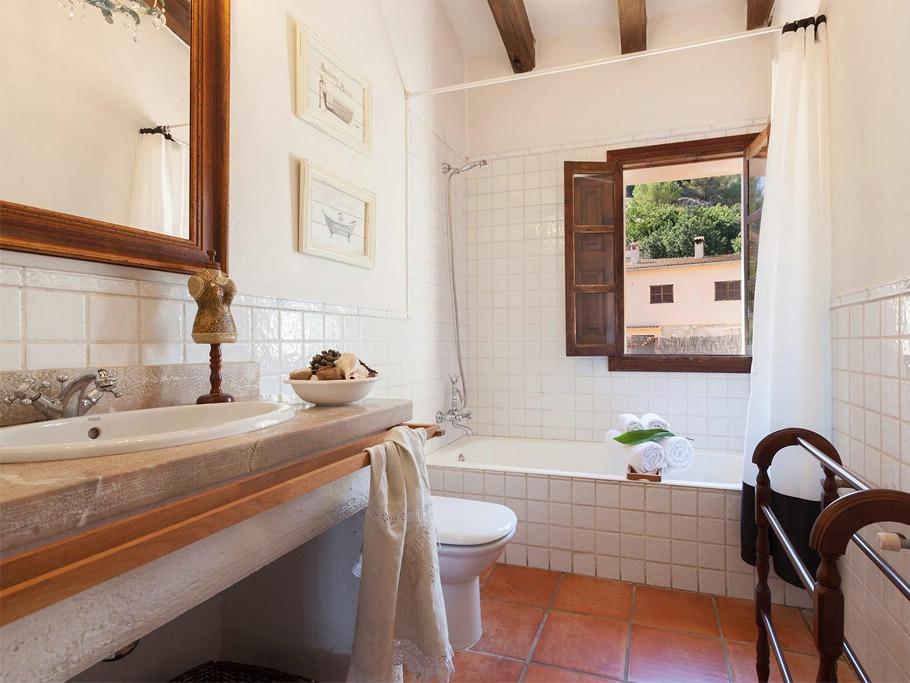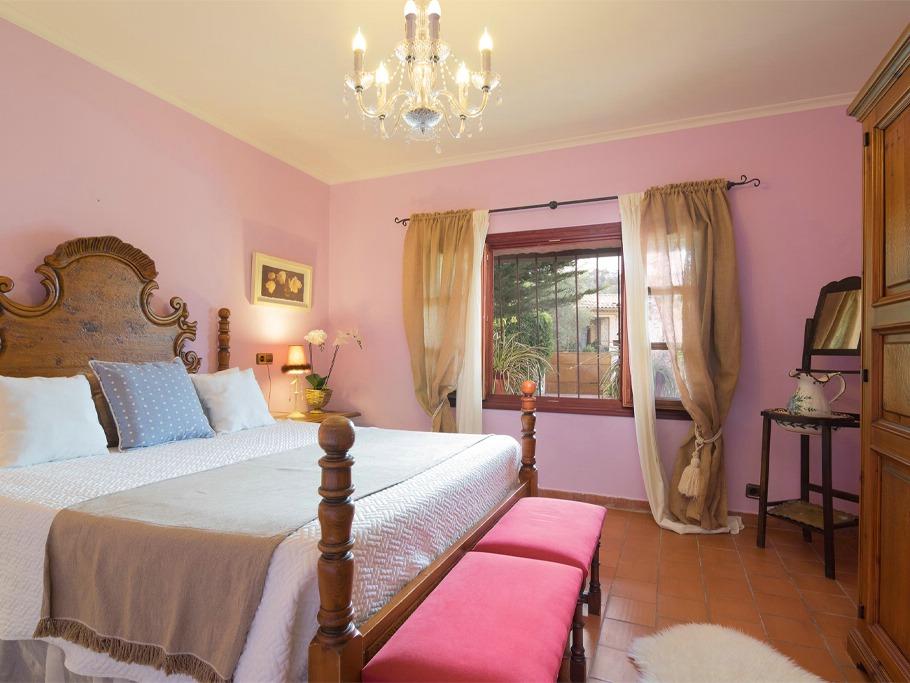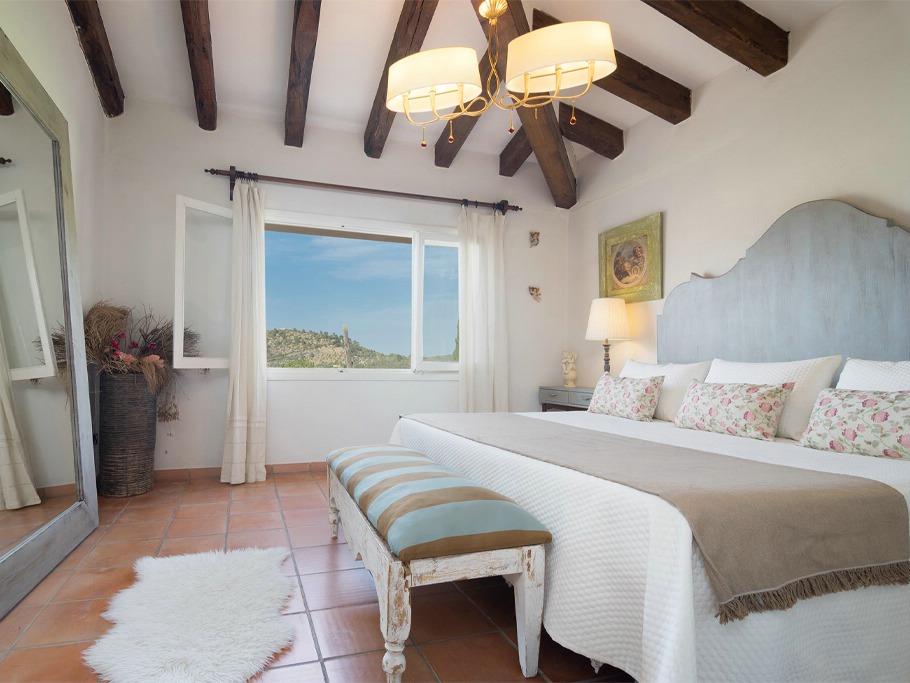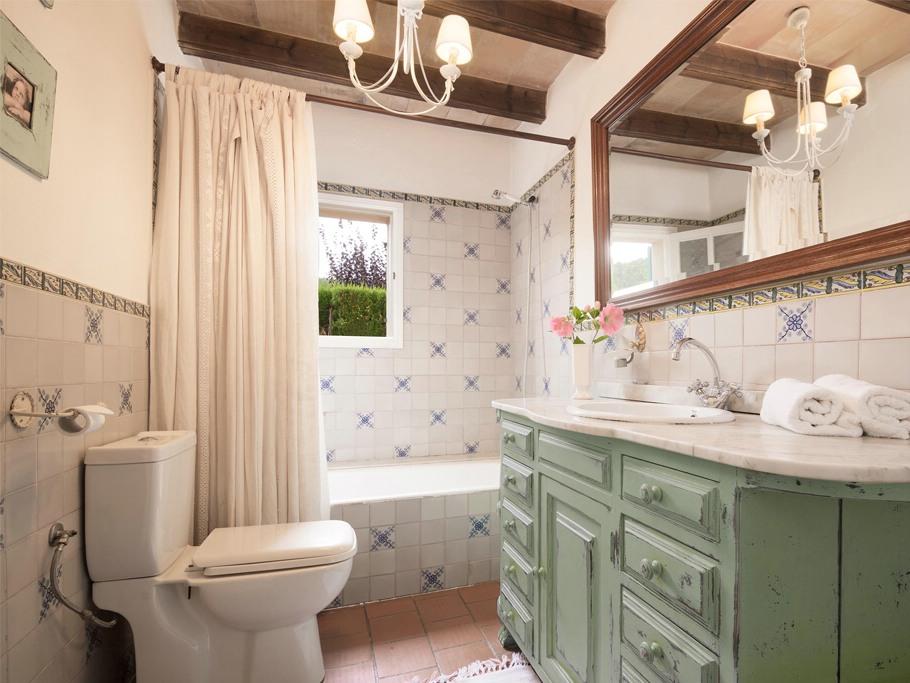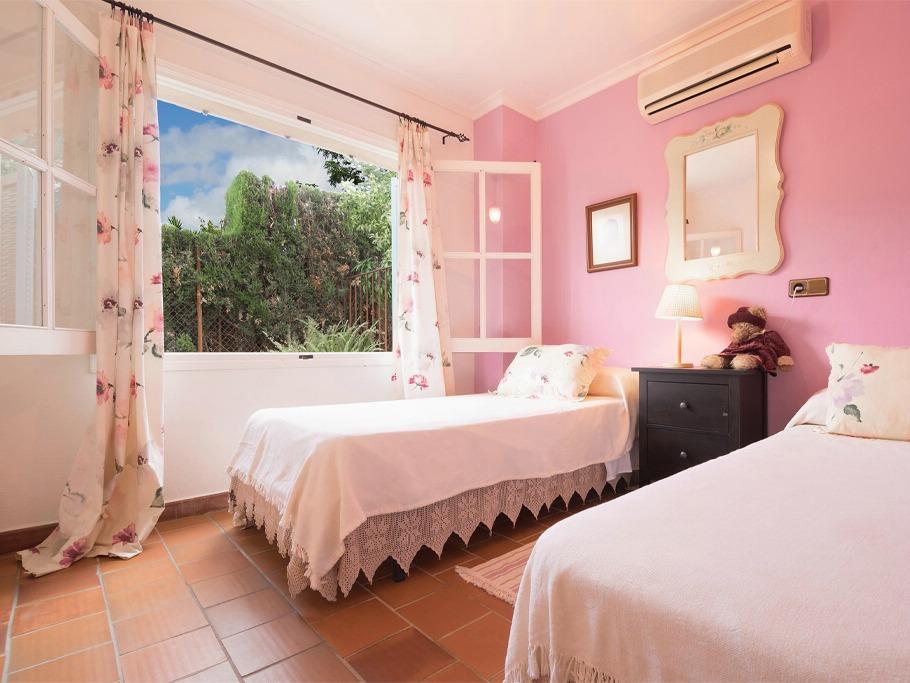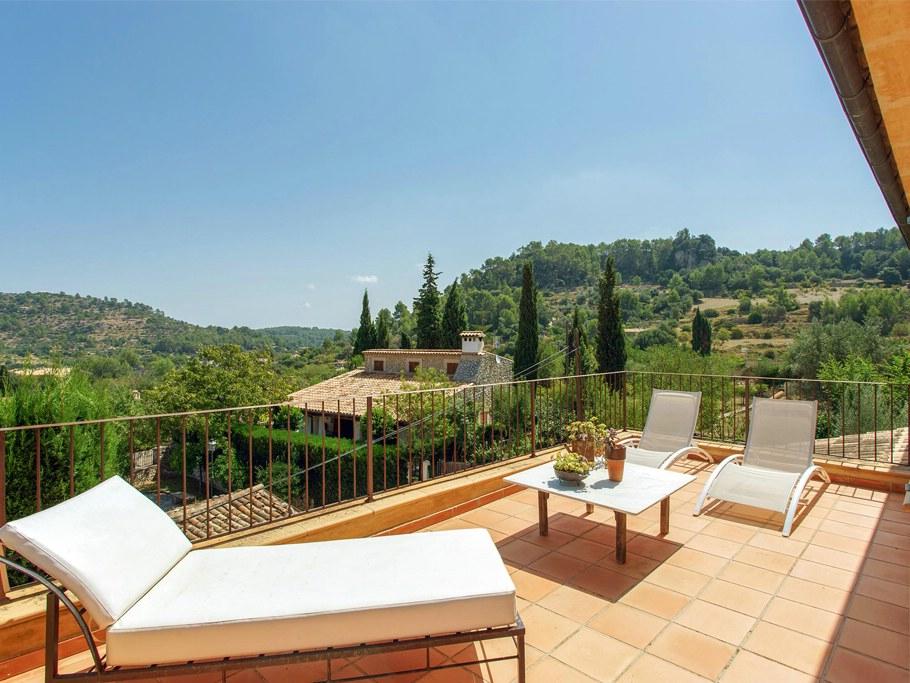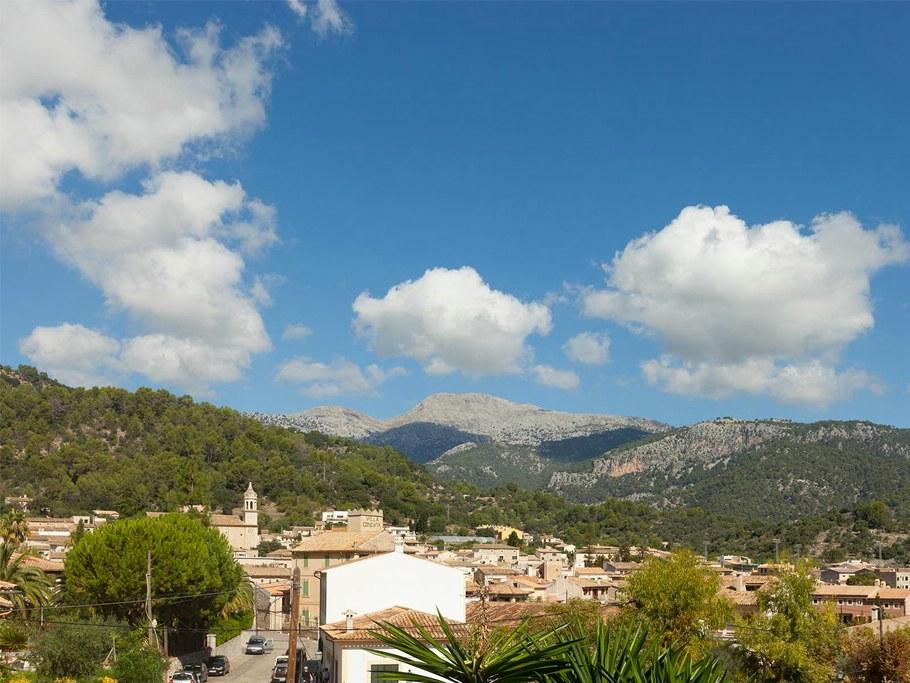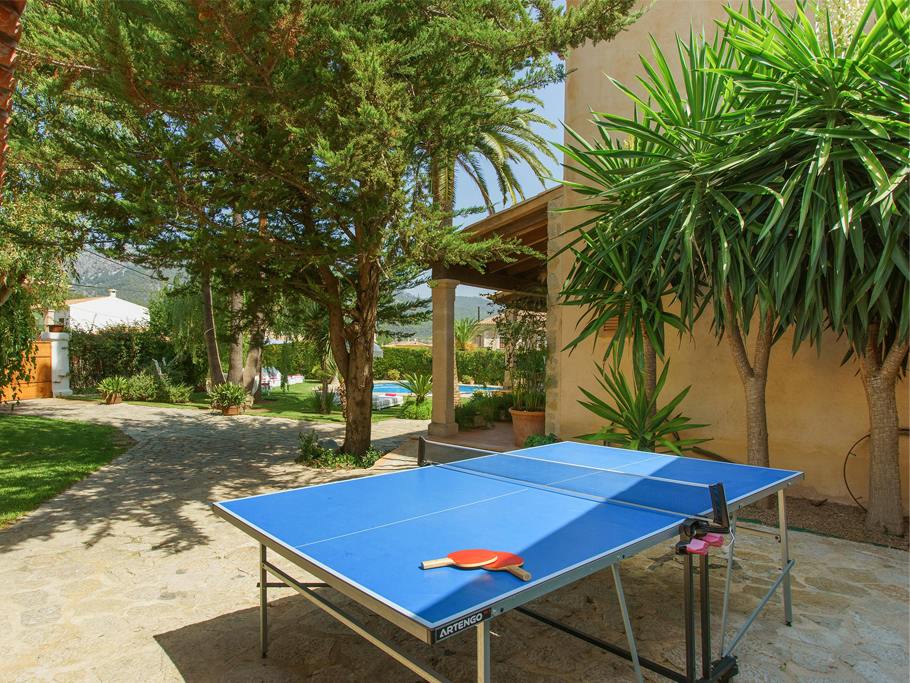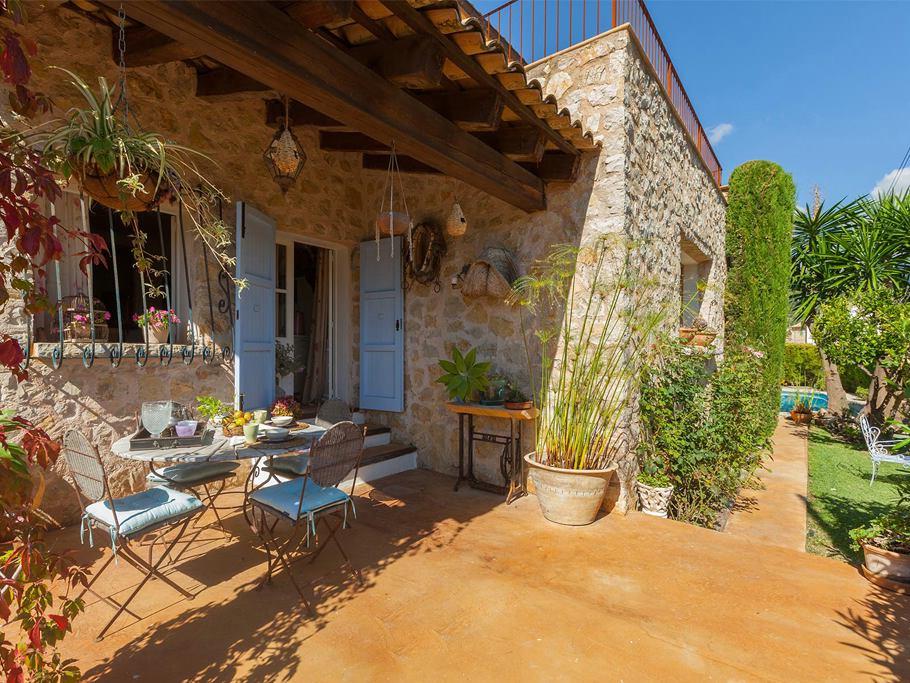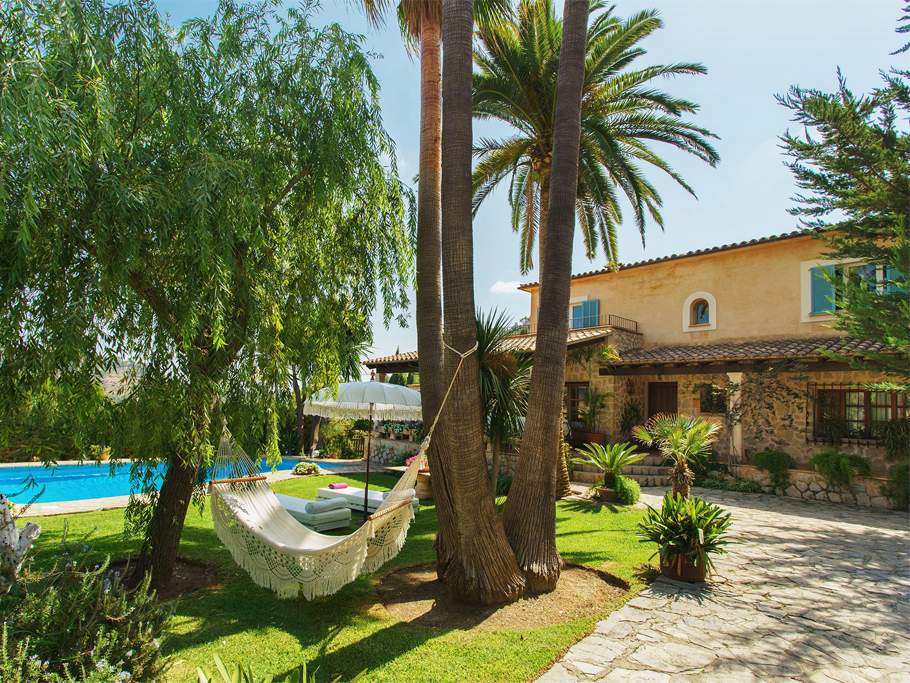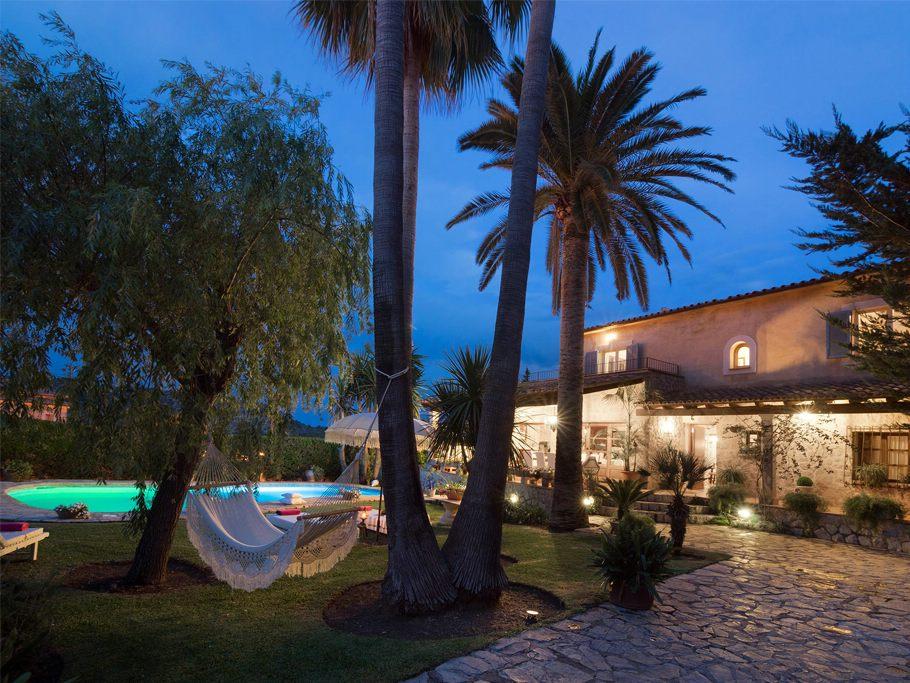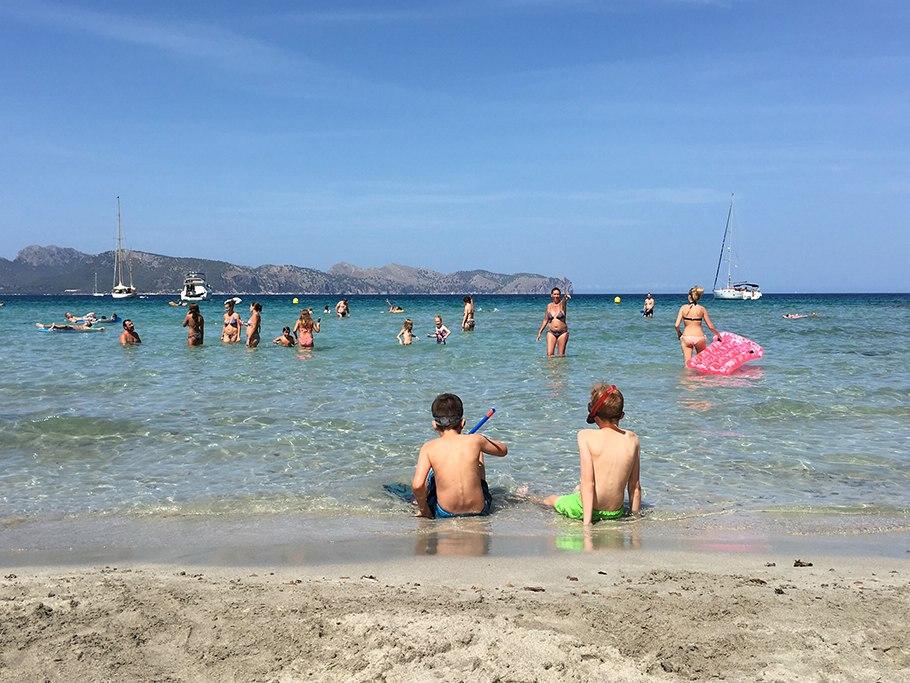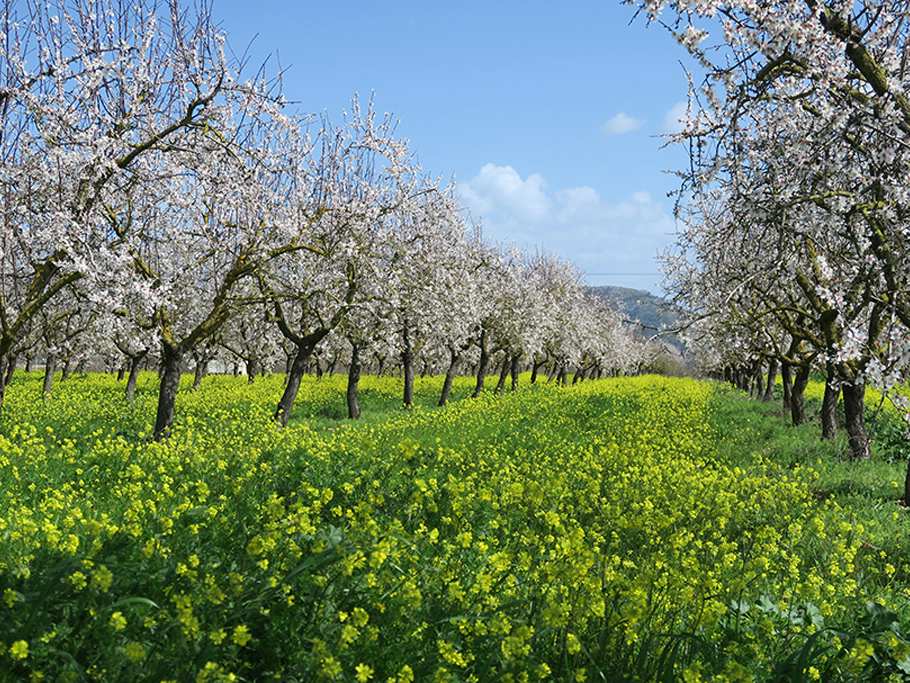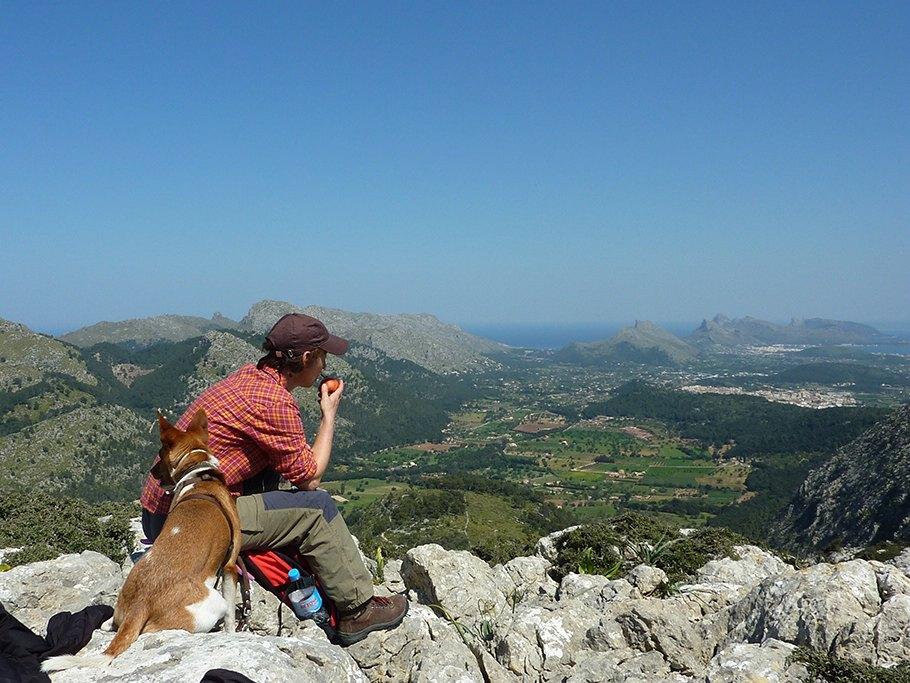 Size of plot:
approx. 1.500 m²
Living space:
approx. 280 m²
Bedrooms:
4 double bedrooms
Bathrooms:
3 ( 2 en Suite)
Facilities:
roof terrace, covered terrace, AC, dishwasher, washing machine, TV, Wi-Fi, table tennis, BBQ, parking, pool towels
Linen:
1x weekly bed linen, 2x weekly towels
Arrivals:
From June to September on Saturday
Beautiful Villa with private pool in Mancor de la Vall. Perfect location for hiking.
The house is in a quiet situation, on the outskirts of Mancor de la Vall. It offers on the ground floor a spacious kitchen, living/ dining room, 2 double bedrooms and a bathroom. Upstairs are 2 double bedrooms, 2 bathrooms and a second living room. From the terrace you enjoy breath-taking views over the village and the mountains. The covered porch is comfortably furnished and enjoys views to the beautiful garden. Remarkably is the high standard and facilities of the house with a very personal touch. Mancor de la Vall is a small community of about 1,100 inhabitants and is 8.5 km from Inca. Nature lovers and peace seekers feel especially at home here. The house is perfect to start for hikes in the Tramuntana or cycling. The bay of Alcudia is 20 km away.
07.01. – 31.03.:
1.250 €/ week
01.04. – 30.04.:
1.350 €/ week
01.05. – 31.05.:
1.590 €/ week
01.06. – 30.06.:
2.040 €/ week
01.07. – 31.08.:
2.890 €/ week
01.09. – 30.09.:
2.040 €/ week
01.10. – 30.10.:
1.590 €/ week
01.11. – 23.12.:
1.250 €/ week
24.12. – 06.01.:
1.250 €/ week
Requires 7 nights minimum stay.
From June to September arrivals on Saturday
Eintrag vom 10.10.2019
Liebe Martina,
vielen Dank! Du hast uns wieder mal die perfekte Finca vermittelt.
Cana Eva ist ein sehr gepflegtes und geschmackvolles Haus mit allen Annehmlichkeiten. Bei dem ungewöhnlich warmen Oktober-Wetter kamen natürlich der schöne Pool und ruhige Garten besonders zur Geltung. Selbstgepflückte Orangen und Zitronen waren genauso wie der Außengrill auch Highlights.
Das Haus wird uns wiedersehen!
Herzliche Grüße
Cana Eva
Tranquil country house with beautiful garden – perfect for excursions to the Tramuntana
from 228,00

€

/ day

Imported 14 bookings
Favorite