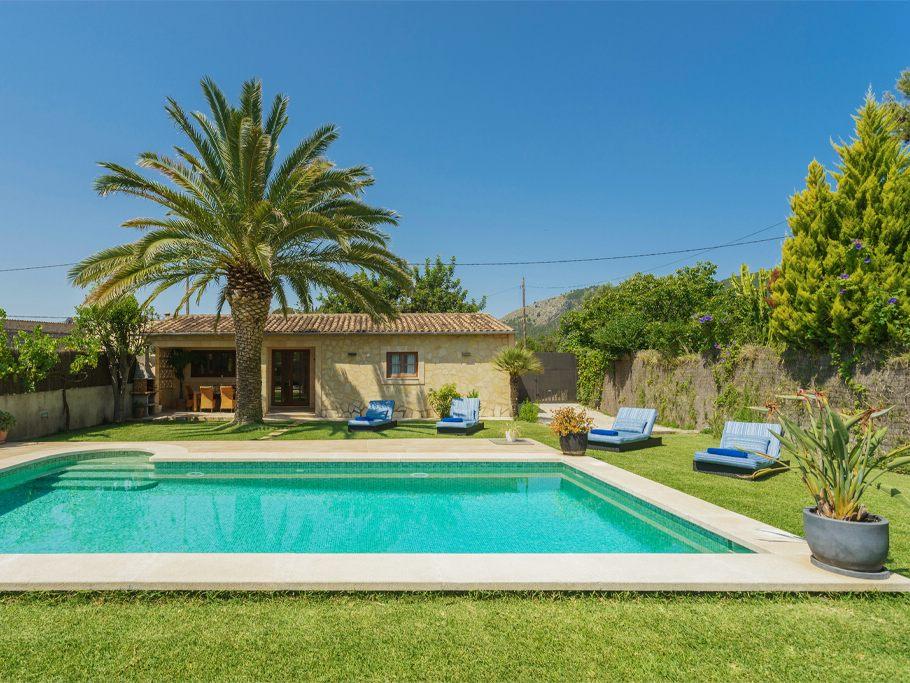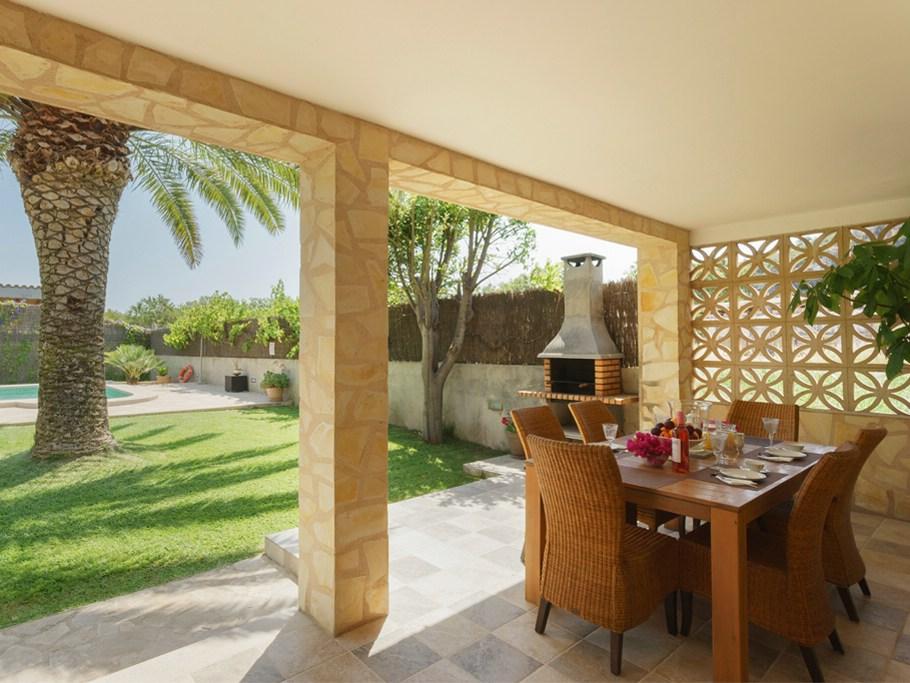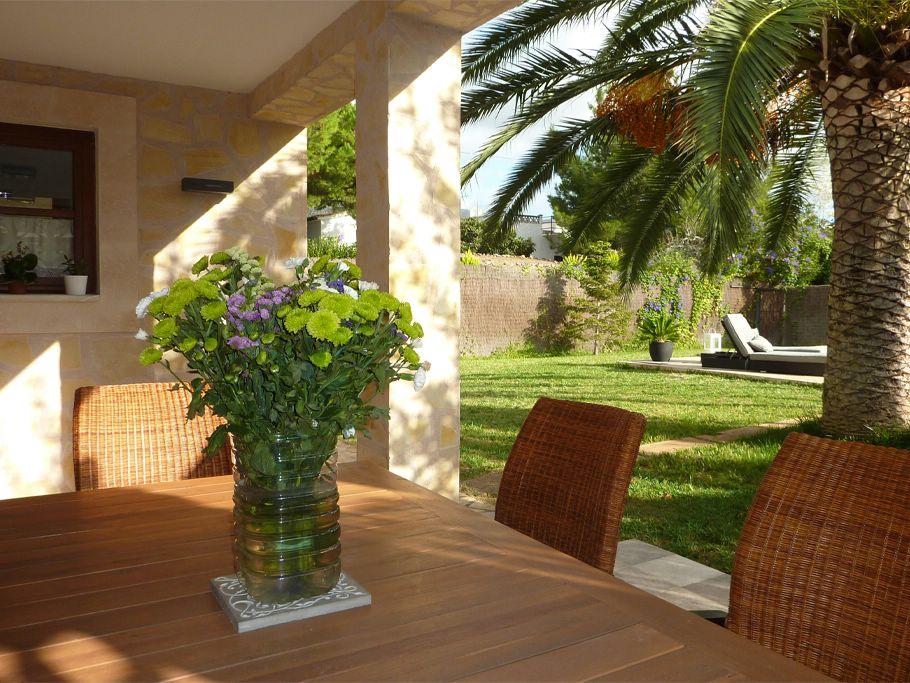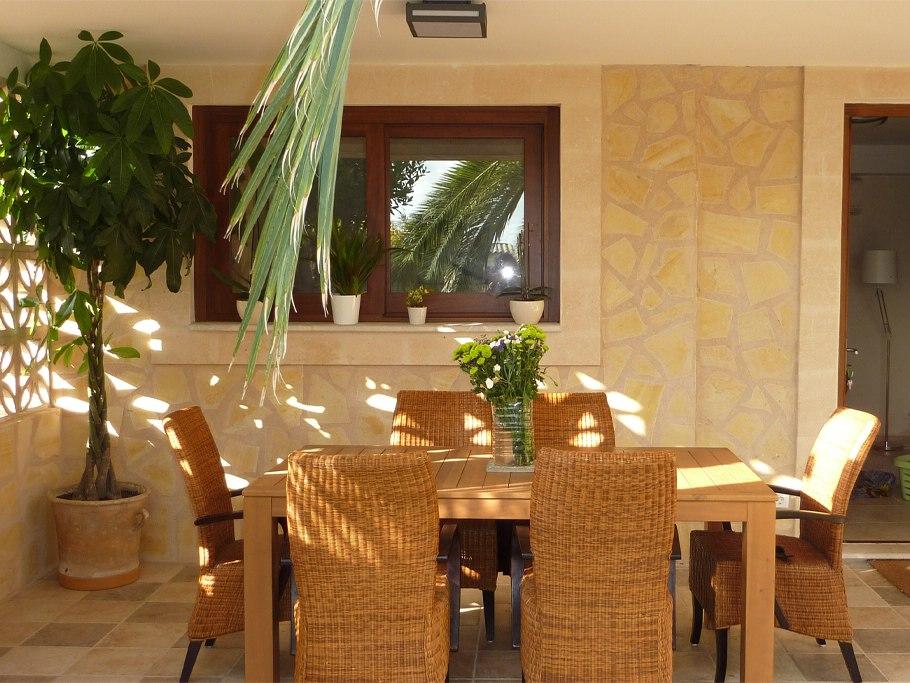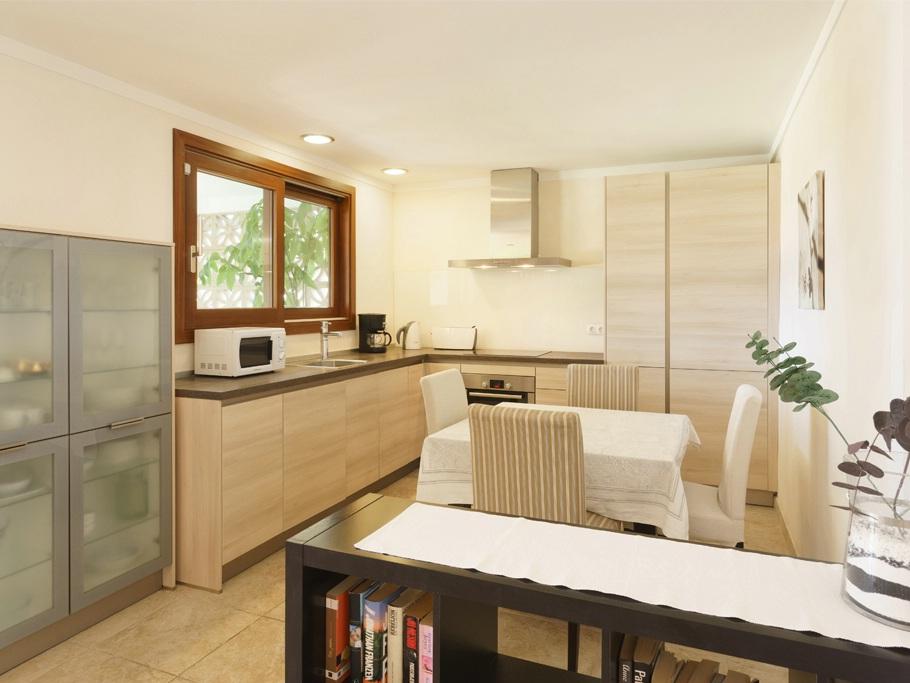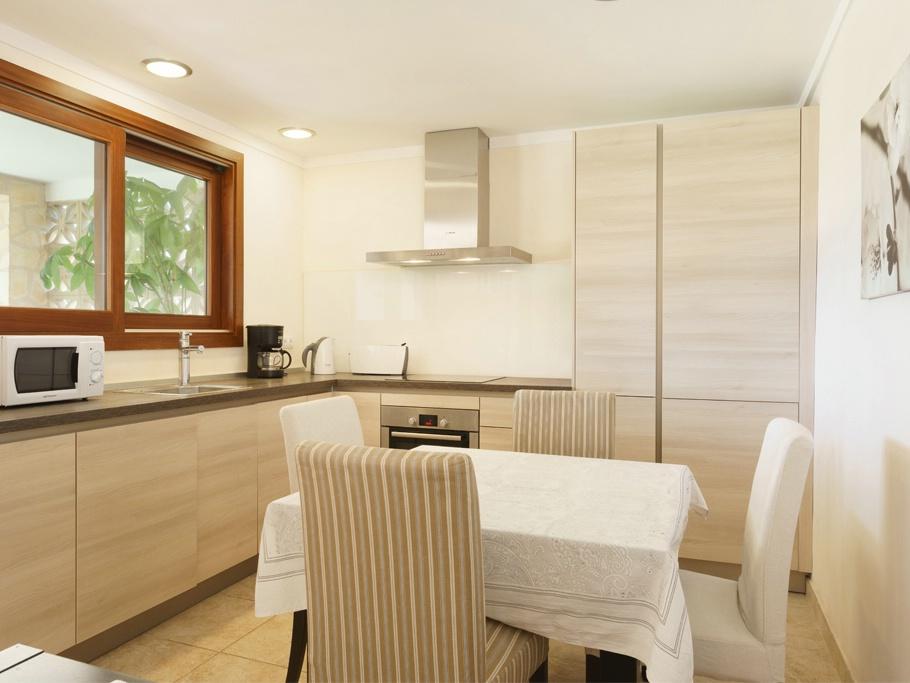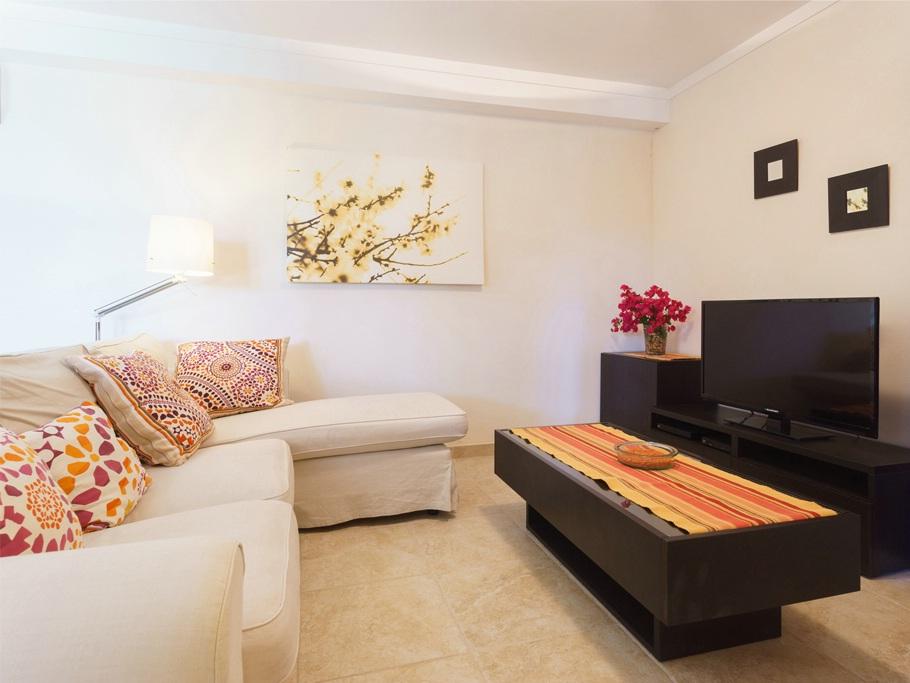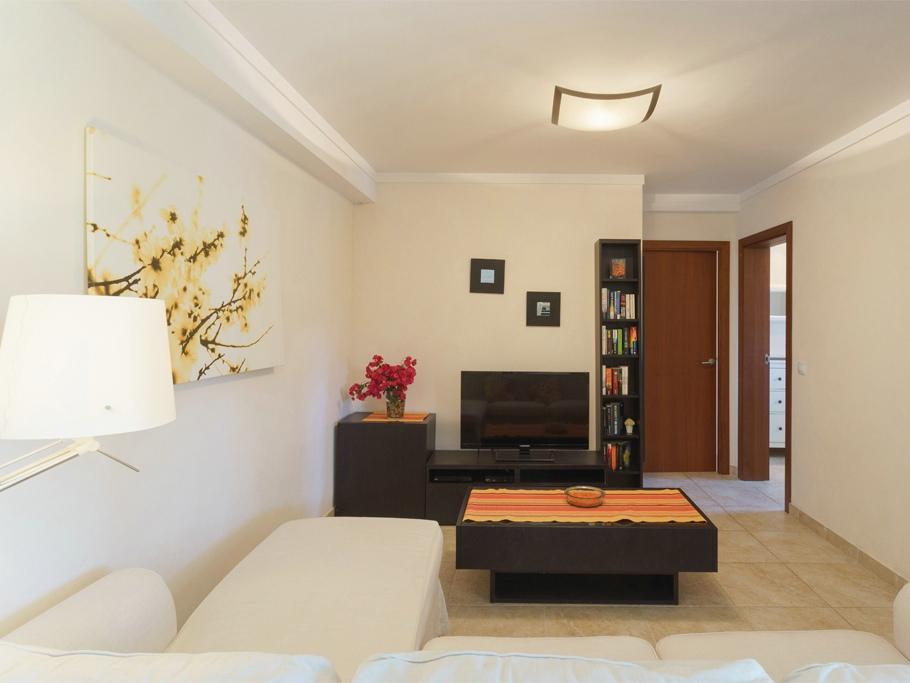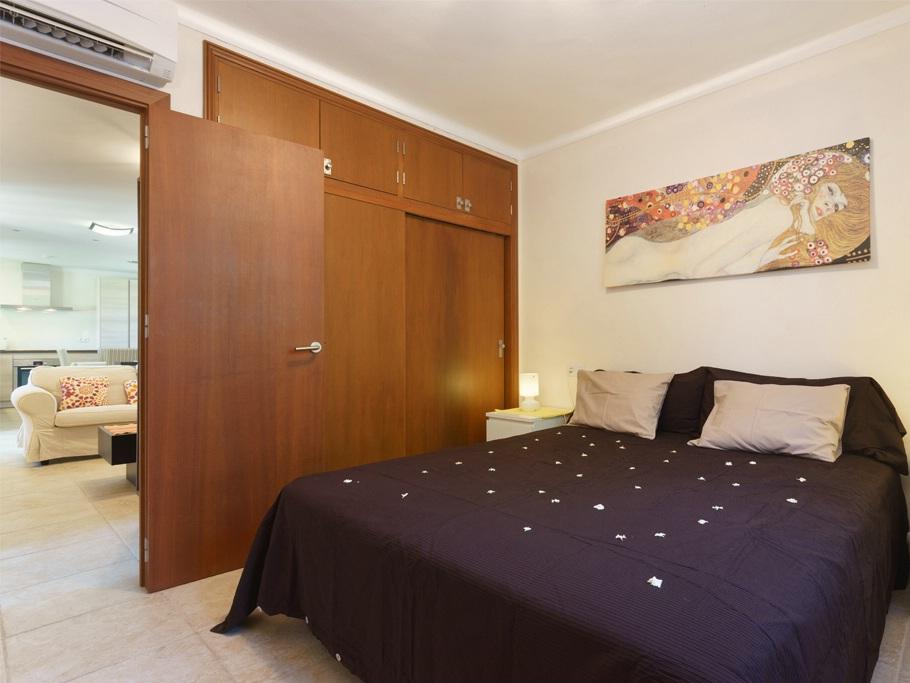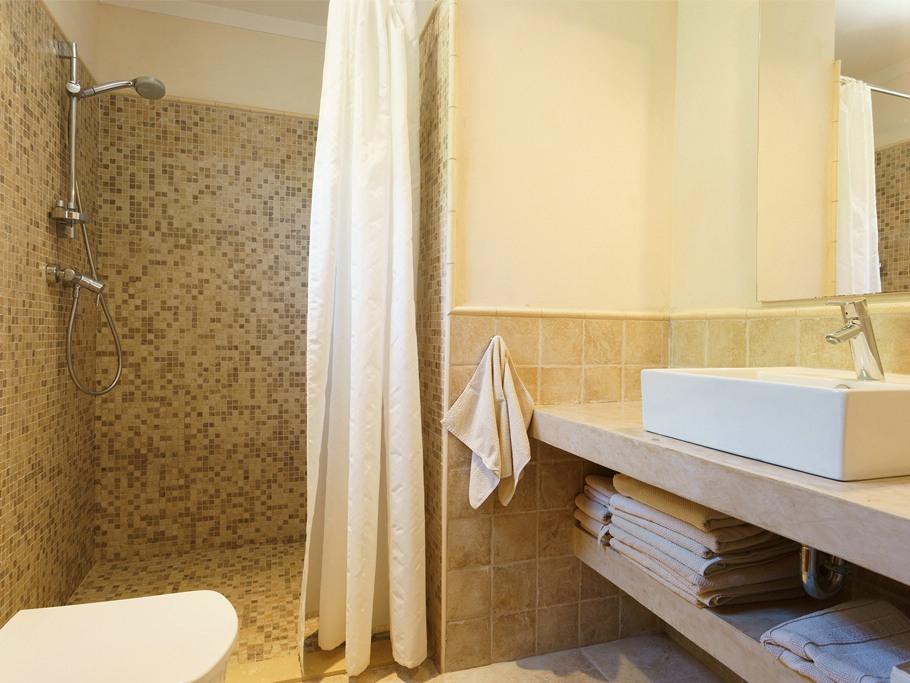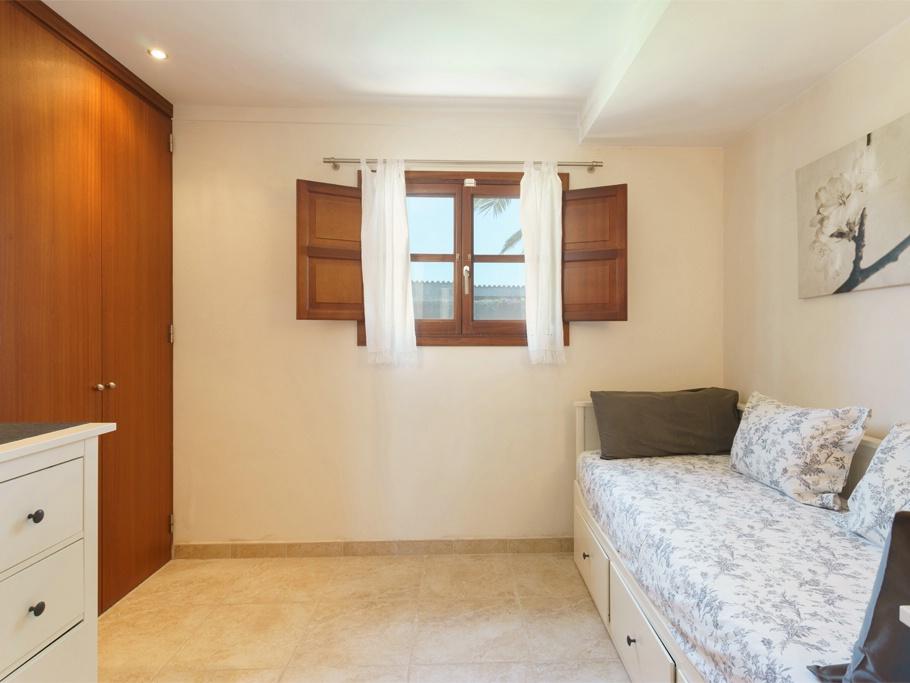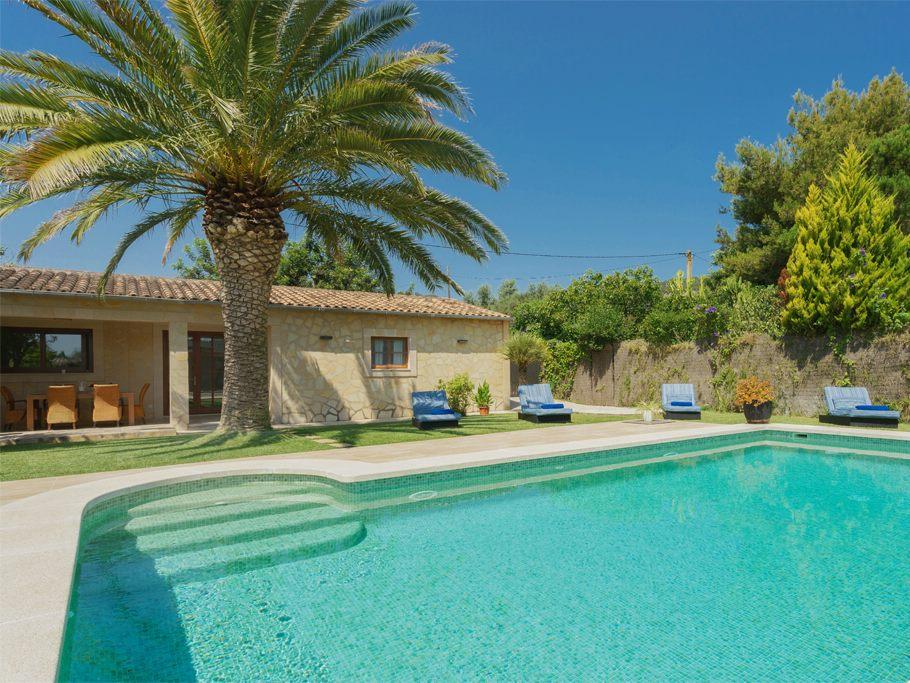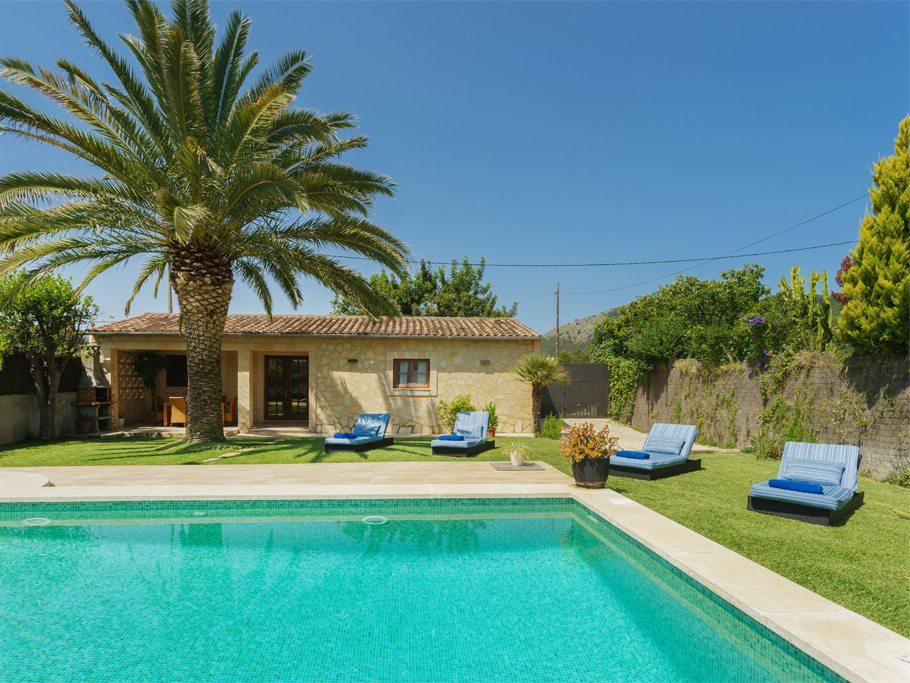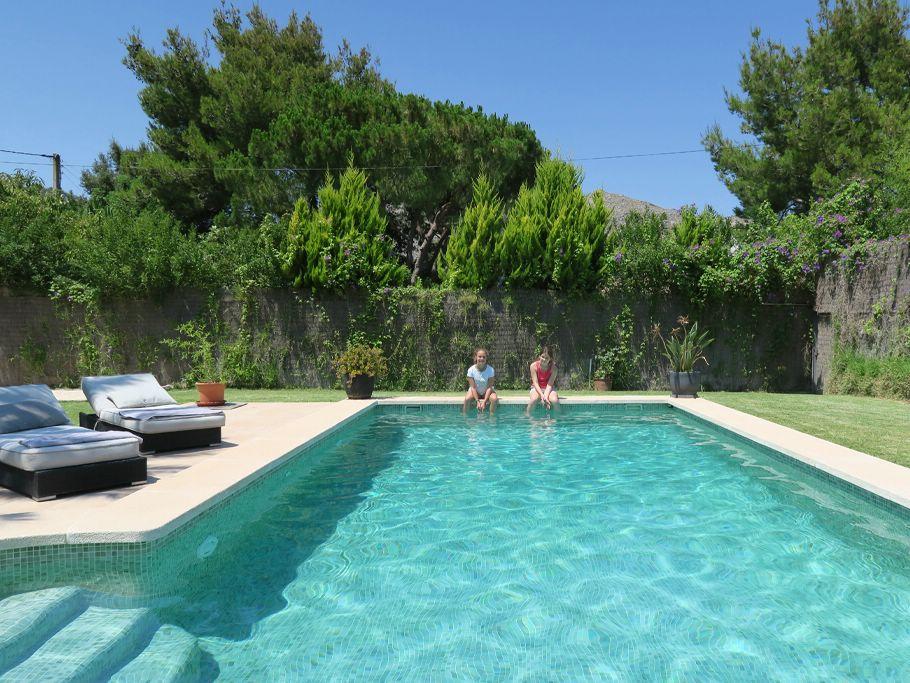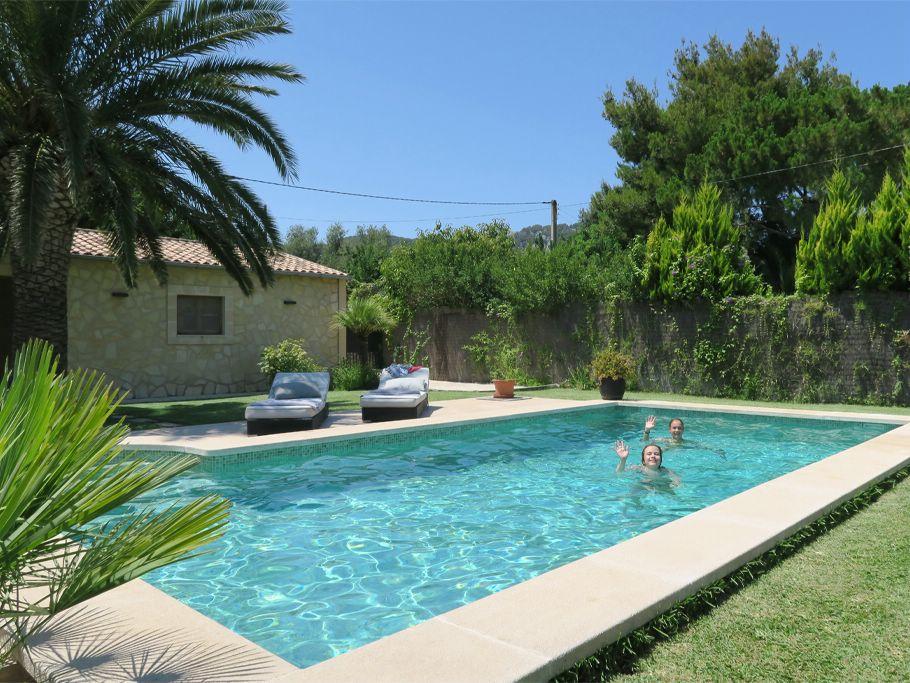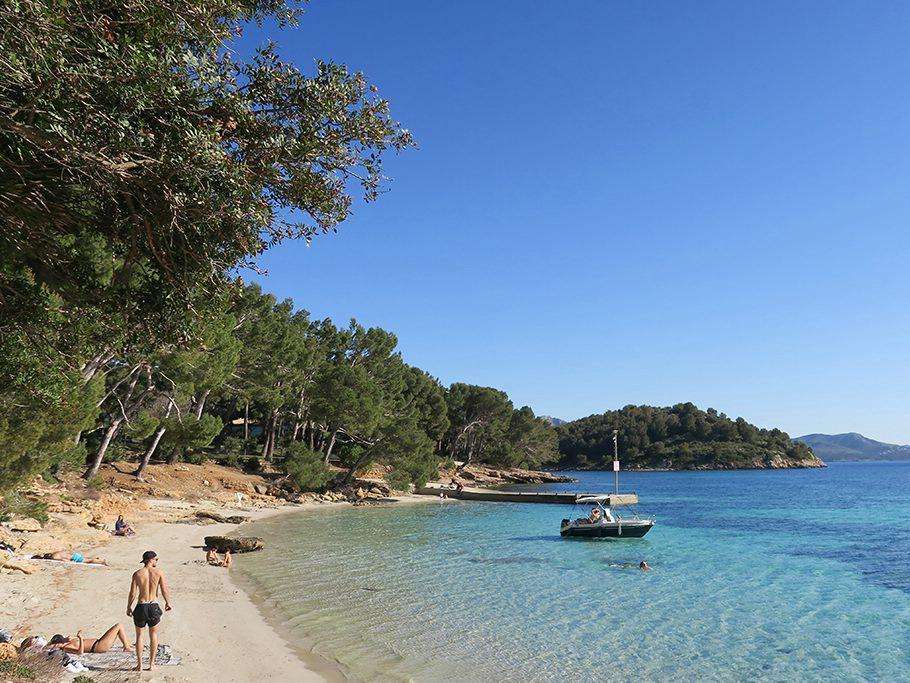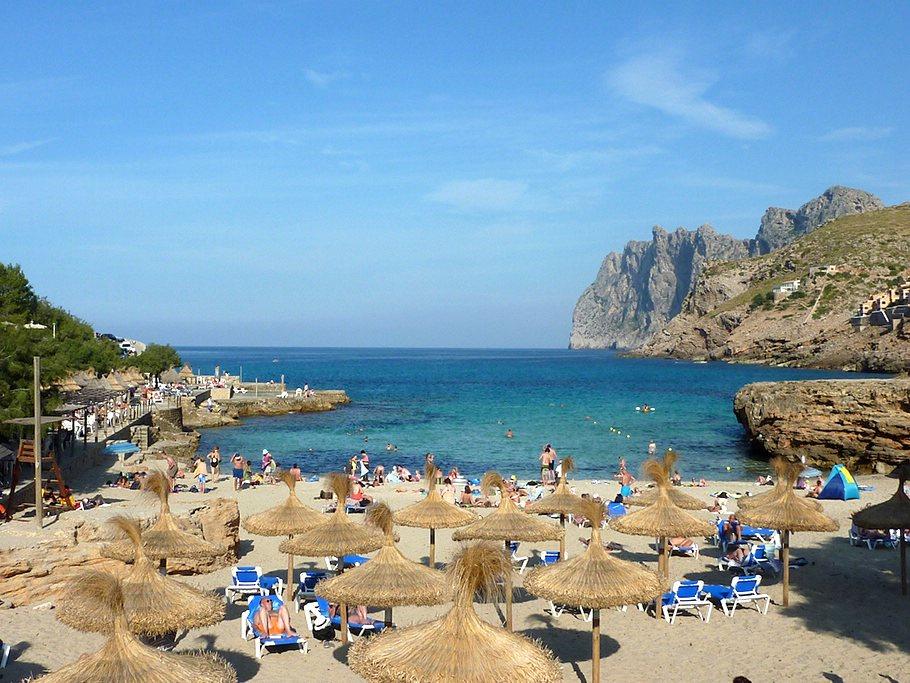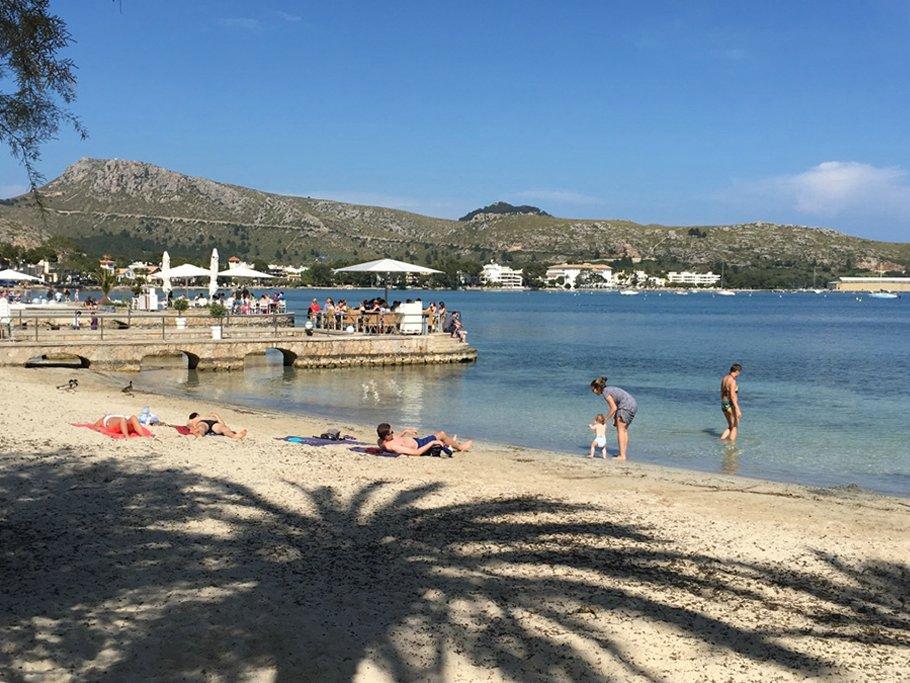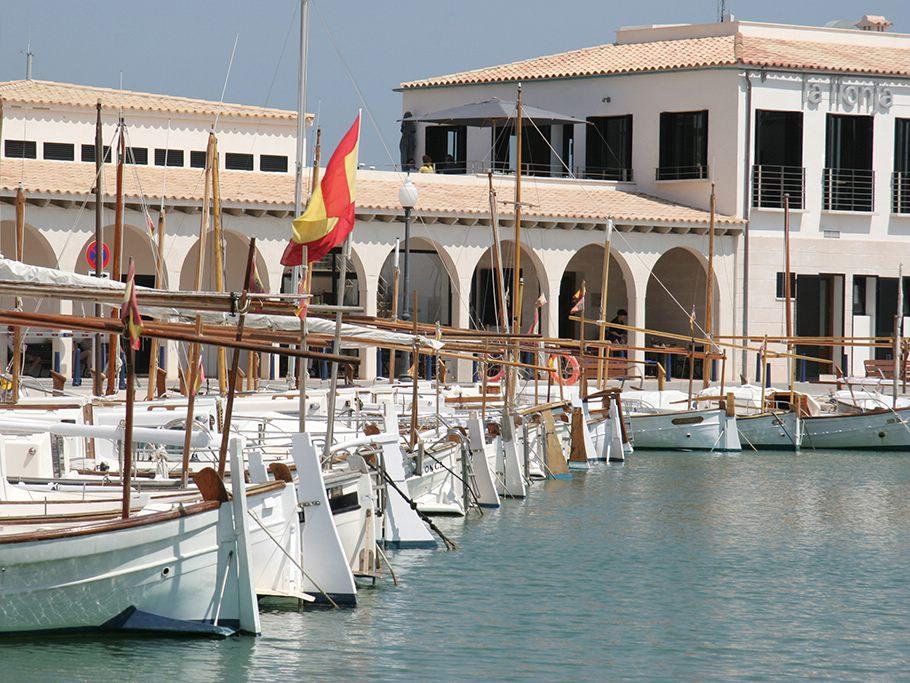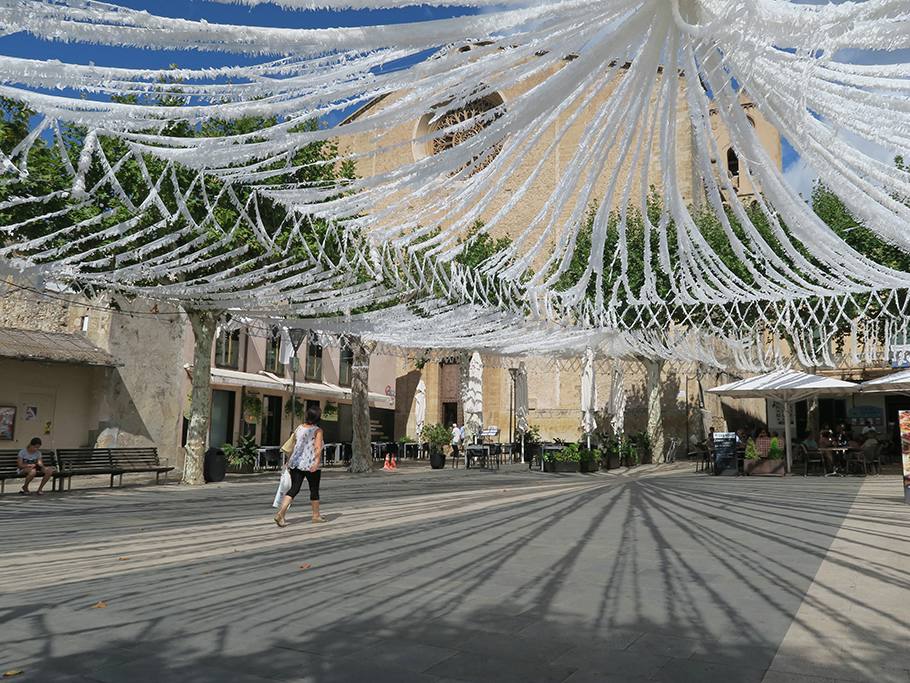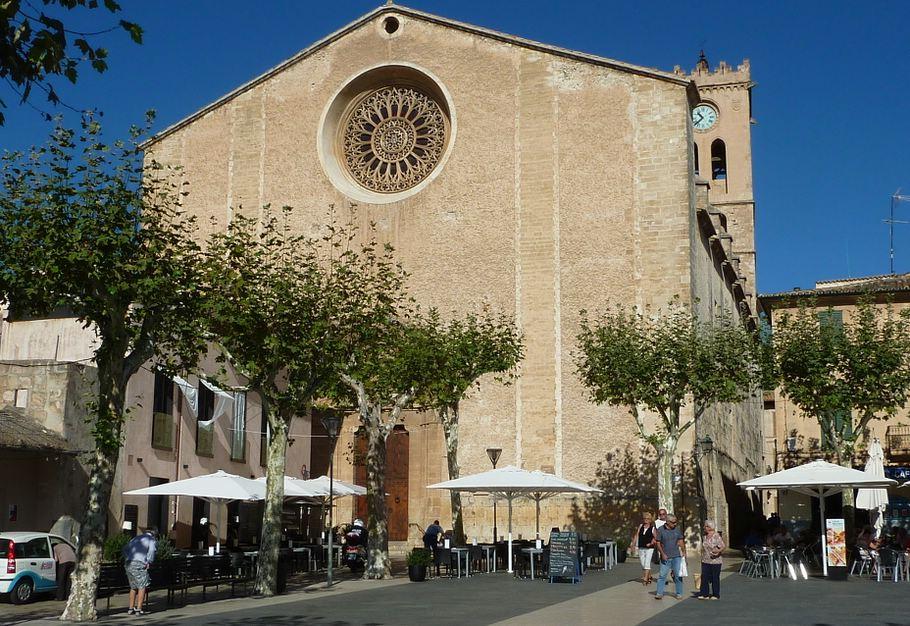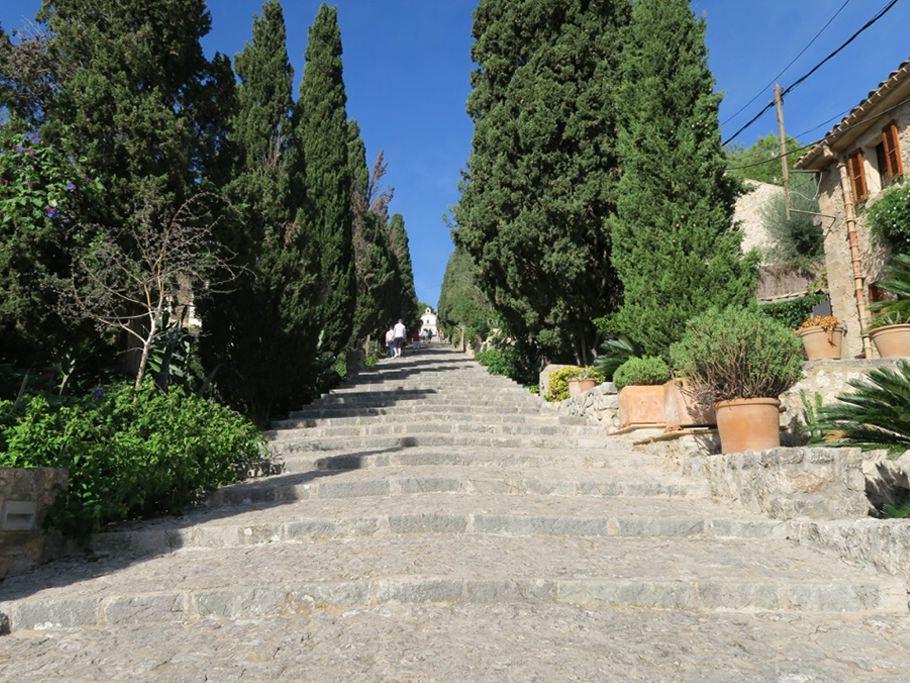 Size of plot:
approx. 350 m²
Living space:
approx. 90 m²
Bedrooms:
2 double bedrooms
Facilities:
AC, dishwasher, washing machine, TV, Wi-Fi,BBQ, pool towels
Linen:
1x weekly bed linen, 2x weekly towels
This charming Villa is situated on the outskirts of historic Pollensa Town. A just 15-minute pleasant walk without crossing any dangerous road. It has a magnificent quiet garden with a nice and healthy saline chlorination private pool, barbecue and 4 comfortable reclining sun beds to enjoy the nice Mallorca weather in privacy. The Villa is ideal for a stay with the family or for couples. It offers a sitting-/ dining room with open kitchen, a double bedroom, another bedroom with a sofa bed and two bathrooms.
The villa is close to the Roman Bridge in Pollensa Town. Its only a few minutes walk to the Main Square or to the next bakery or supermarket. To the sandy beaches in Puerto Pollensa or Cala San Vicente its a ten minute drive by car.
27.03. – 09.04.:
1.090 €/ week
10.04. – 07.05.:
1.250 €/ week
08.05. – 25.06.:
1.450 €/ week
26.06. – 03.09.:
1.850 €/ week
04.09. – 01.10.:
1.560 €/ week
02.10. – 30.11.:
1.100 €/ week
Requires a minimum stay of 7 nights
Daily arrivals are possible.
Eintrag vom 05.09.2019
Unsere Woche auf Mallorca war einfach perfekt. Angefangen durch einen sehr herzlichen Empfang von Rudolfo, der uns mit Wasser, Kuchen und Wein verwöhnt hat. Das Haus war für uns perfekt, sehr gepflegt, der Pool ist traumhaft schön. Die Umgebung wunderschön mit Altstadt und Strand. Wir haben die Woche sehr genossen und haben die Erholung erhalten, die wir gesucht haben. Hat alles perfekt gepasst, alles ganz unkompliziert und wir würden jederzeit sehr gerne wiederkommen.
Mit lieben Grüssen
Michaela und Dieter Barth
Eintrag vom 13.08.2019
Liebe Frau Prager,
der Urlaub neigt sich dem Ende zu und wir möchten uns ganz herzlich bei Ihnen für die Vermittlung dieser tollen Finca bedanken. Es war ein wundervoller Urlaub und es hat einfach alles gepasst!! Wir haben den Aufenthalt in Pollenca und Umgebung in vollen Zügen genossen.
Eintrag vom 20.05.2019
Wir waren nicht zum ersten Mal in der kleinen Finca von Rudolpho. Wieder wurden wir von Ihm persönlich empfangen und in der Küche stand der köstliche, selbst gebackene Mandelkuchen. Das Haus ist einfach perfekt für einen Aufenthalt in Pollenca. Garten und Pool sind sehr gepflegt und man kann zu Fuß in das Dorf laufen….. Man wohnt sehr ruhig und doch sehr nahe an Restaurants und Einkaufsmöglichkeiten. Auch der vorhandene Parkplatz auf dem Grundstück ist einfach prima. Wir waren bestimmt nicht zum letzten Mal dort.
Irina Schülli
Eintrag vom 29.04.19
Hallo Frau Prager,
wir wurden sehr freundlich vom Besitzer Rudolfo mit selbst gemachten leckeren Kuchen, Sekt und frischen Orangen empfangen.
Das Haus in Pollenca ist sehr schön und äußerst sauber und sehr gut ausgestattet. Das WiFi hat immer gut funktioniert. Auch der Garten mit dem Grill und der große saubere Pool, die schönen Liegen haben uns viel Spaß gemacht. Das kleine Häuschen ist perfekt für eine vierköpfige Familie und liegt ca. 5 Gehminuten von dem Hauptplatz entfernt. Unsere beiden jugendlichen Mädchen haben es genossen, alleine in Pollenca durch die schönen kleinen Geschäfte zu ziehen.
Auch das Procedere mit dem Mietwagen war einwandfrei und unkompliziert.
Insgesamt ein toller Service!
Danke, wir werden bestimmt irgendwann sehr gerne wiederkommen.
Herzliche Grüße
Familie Gebert
Eintrag vom 20.06.2017
Hallo Frau Prager,
es war wie immer schön.
Das Haus war toll – sehr schön ausgestattet – Rodolfo hat uns alles stolz gezeigt (ein toller Mensch der sehr hilfsbereit ist) – sogar einen Feuerlöscher gibt es!!!
Es waren die kleinen Dinge die alles perfekt machten (2 Tabs zum Spülen für den Anfang / frischer Schwamm zum Spülen / selbst gebackener Kuchen von der Mutter usw.
Salzwasser Pool sehr gepflegt – jeden Morgen kam der Hausherr gegen 6 Uhr und hat ihn gesäubert.
Pollença wird langsam zu unserer 2. Heimat – viele Bekannte wieder getroffen – rundum zufrieden.
Liebe Grüße
Michael Becker
Carels Petit
Beautiful Villa close to the centre of Pollensa  – perfect for families and couples
from 156,00

€

/ night
Imported 10 bookings
Favorite