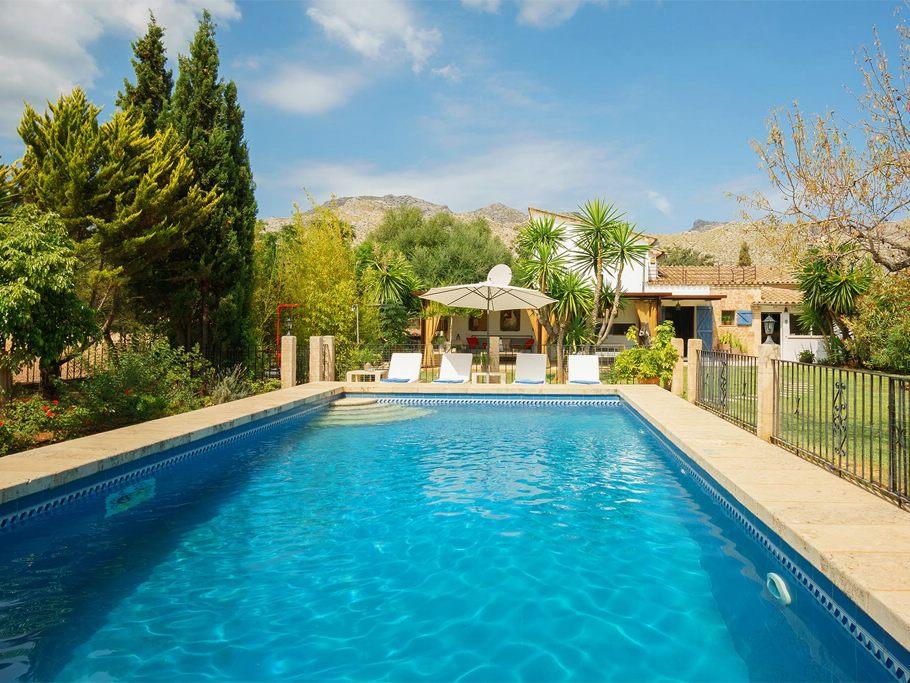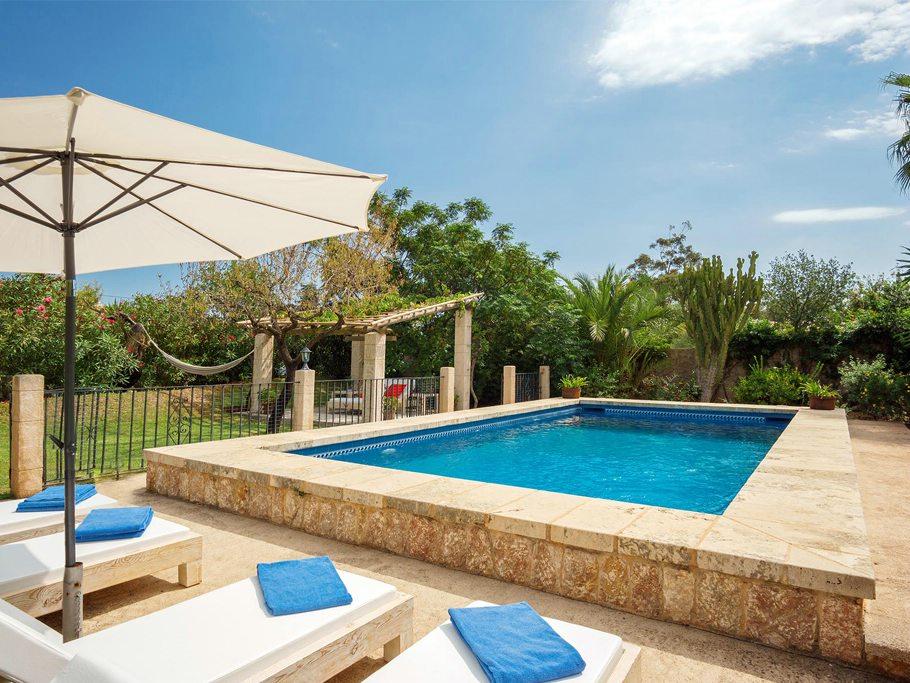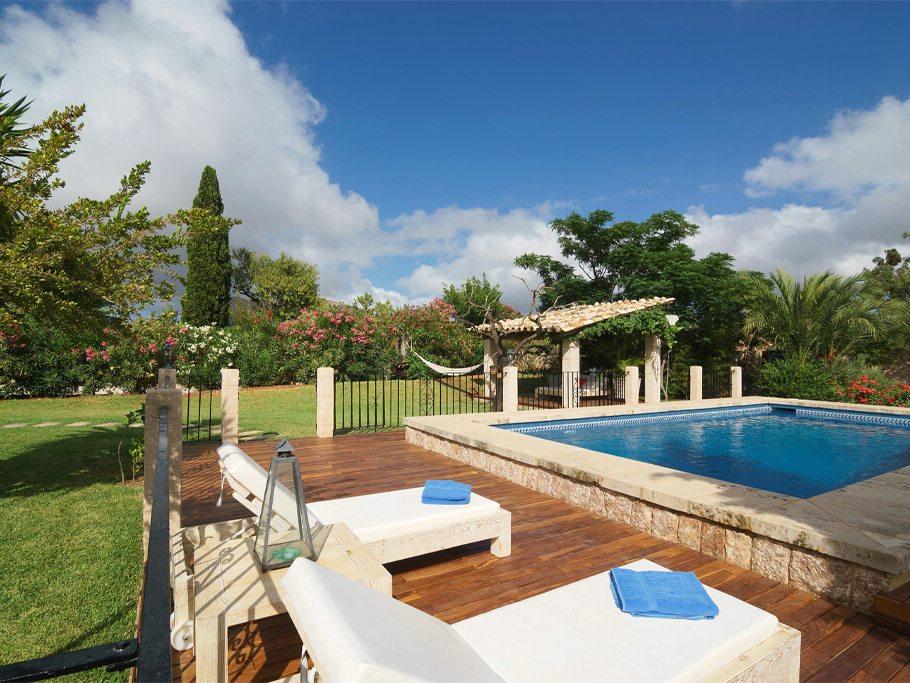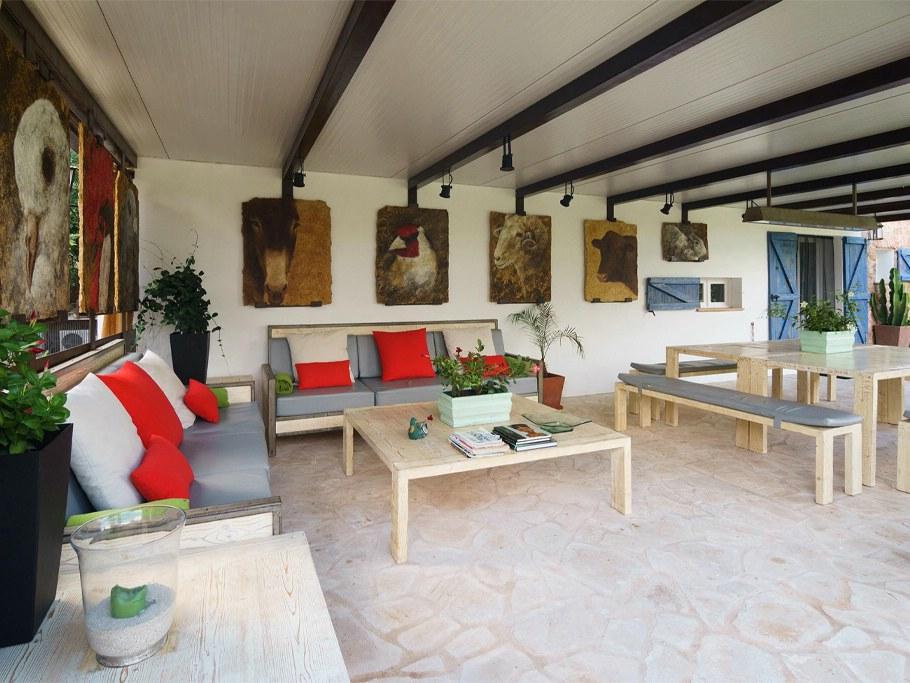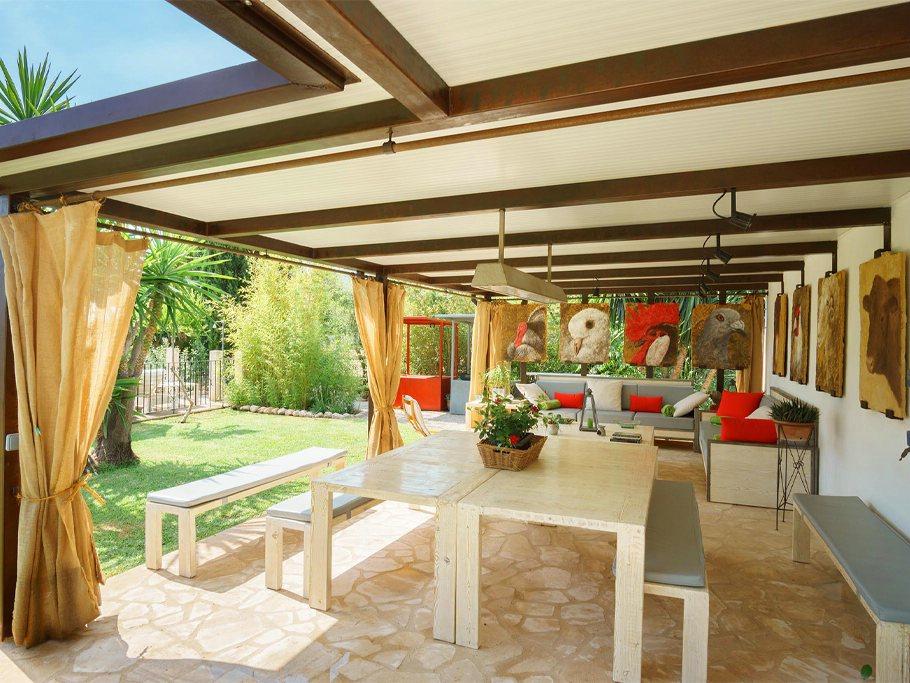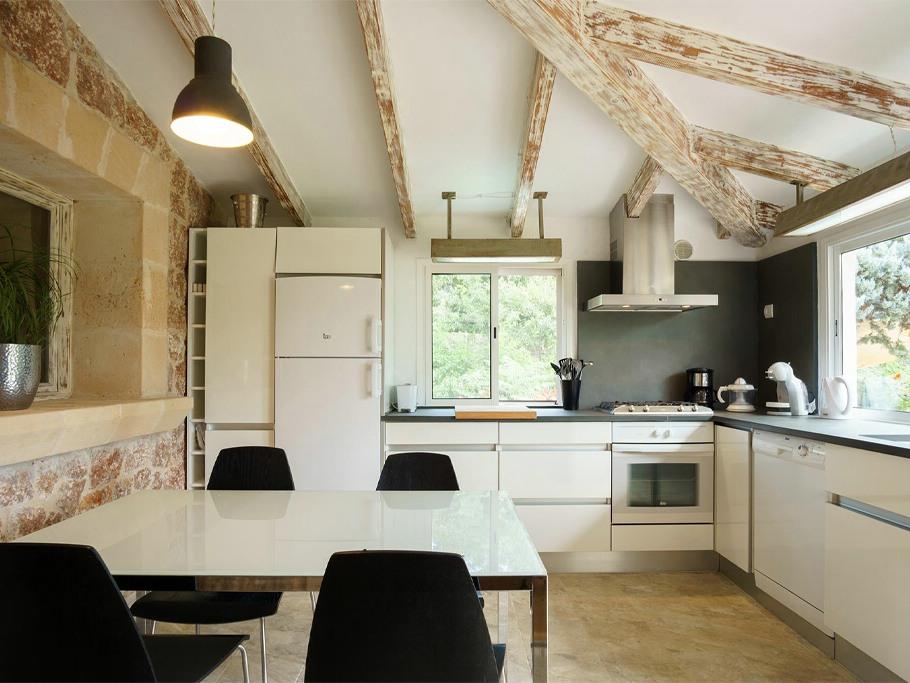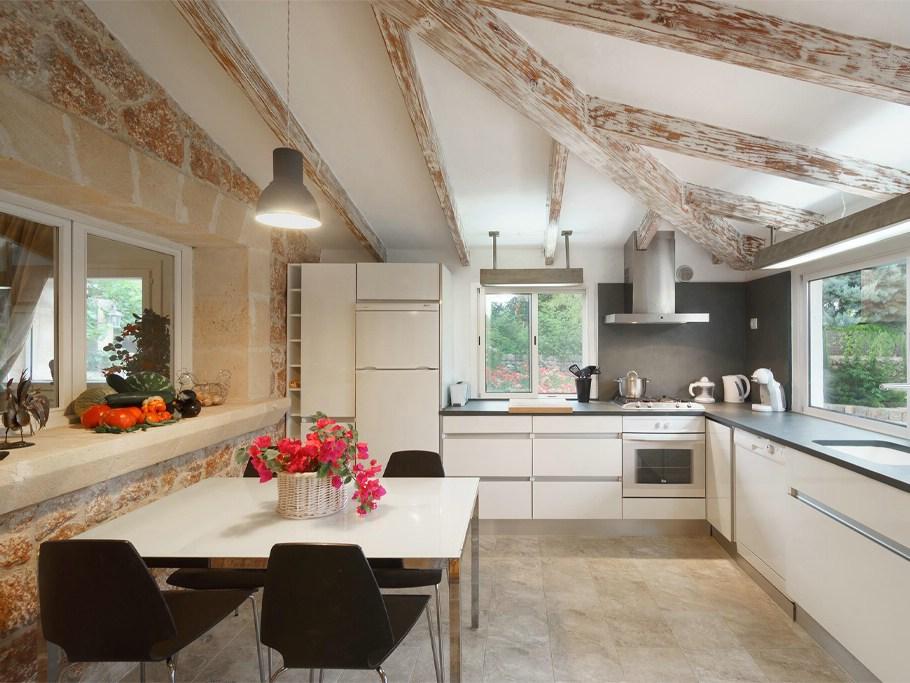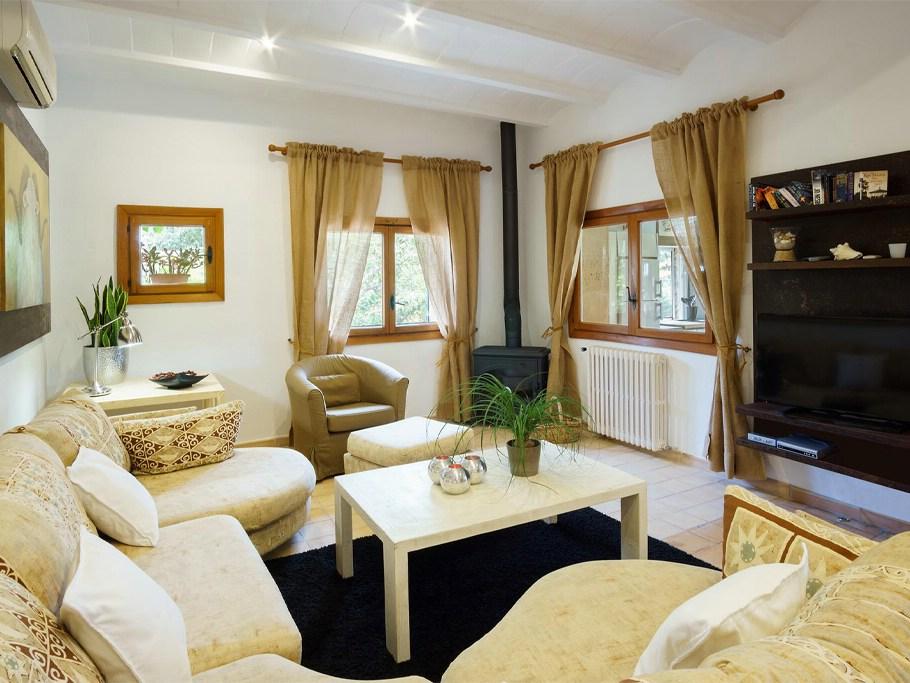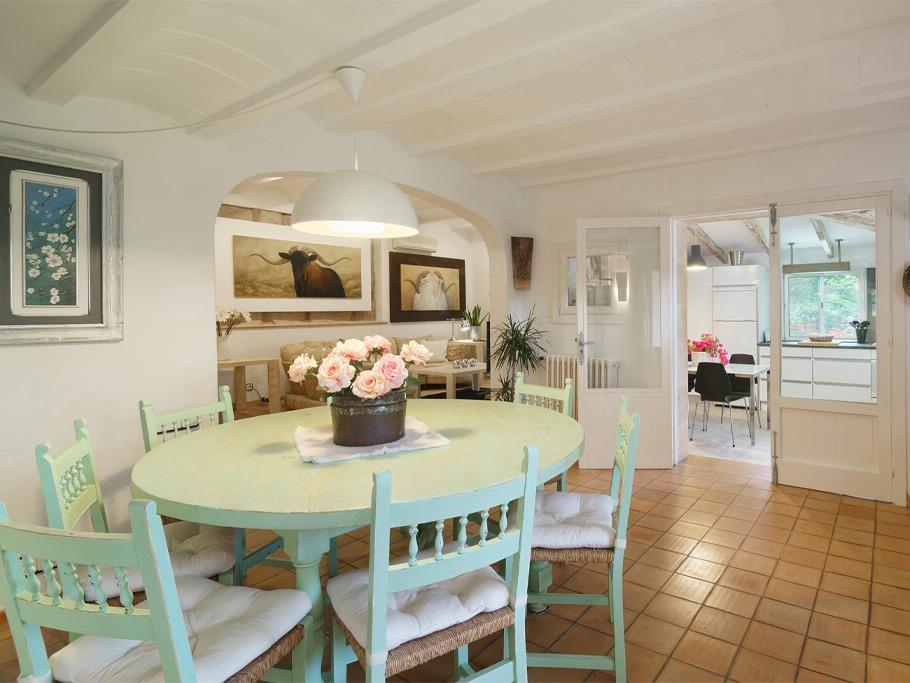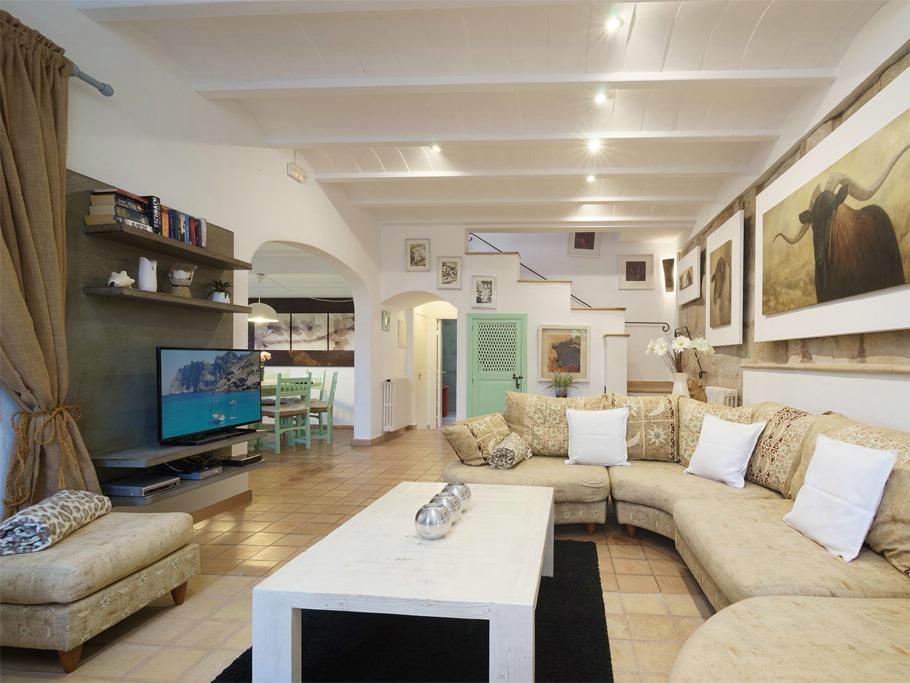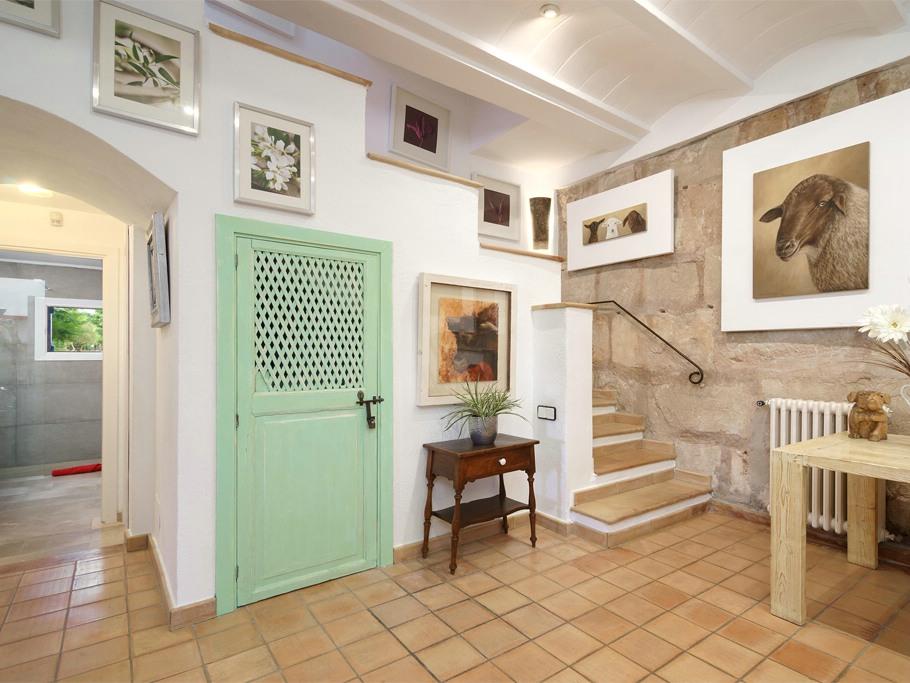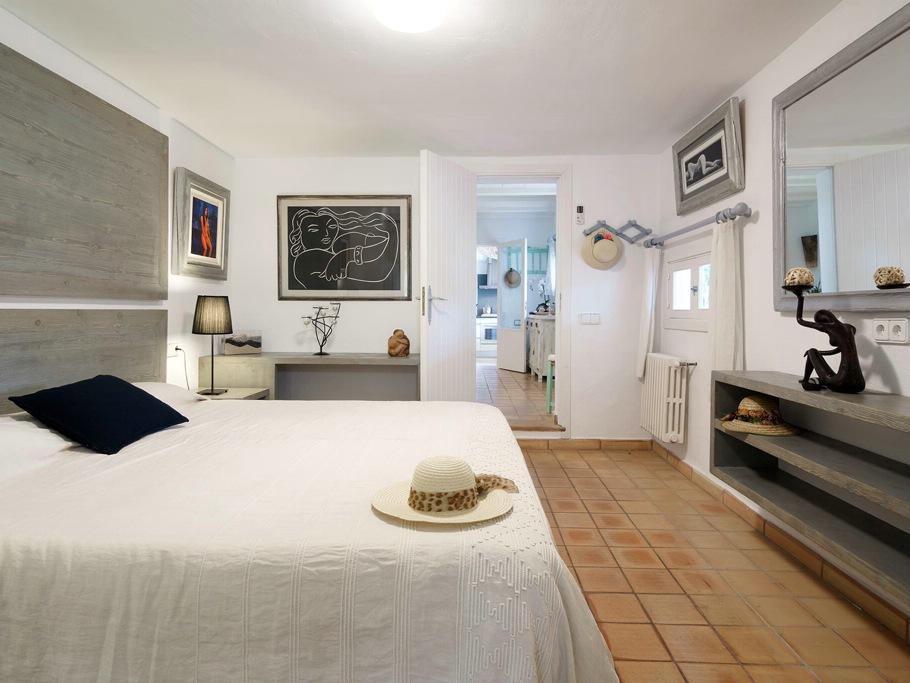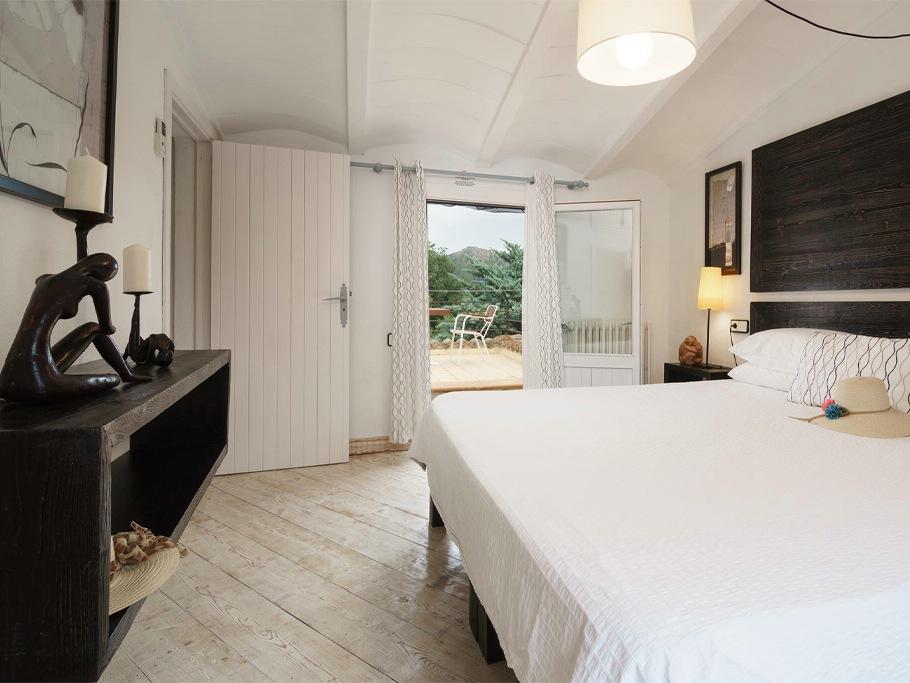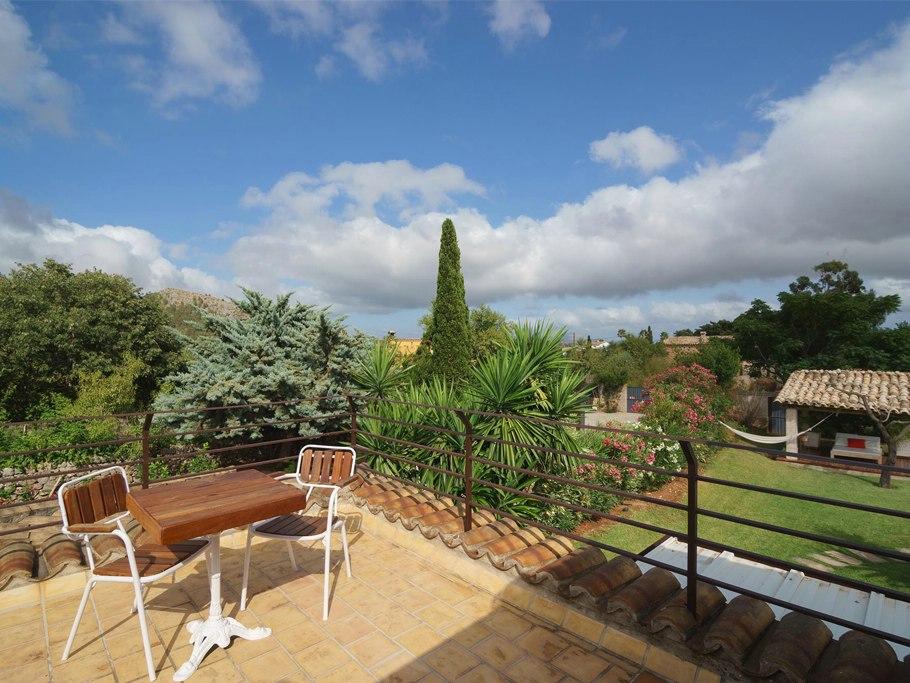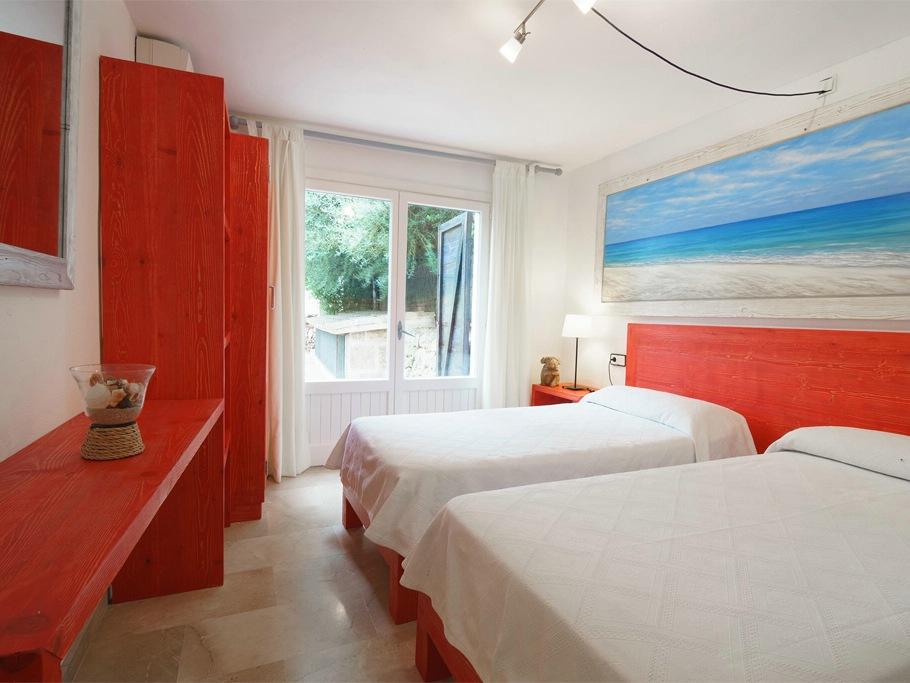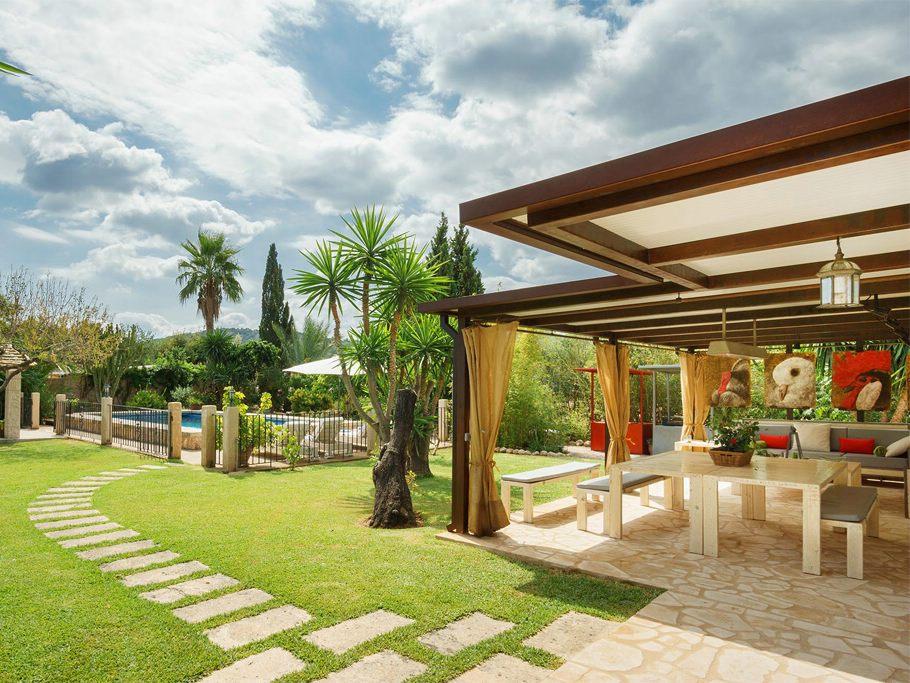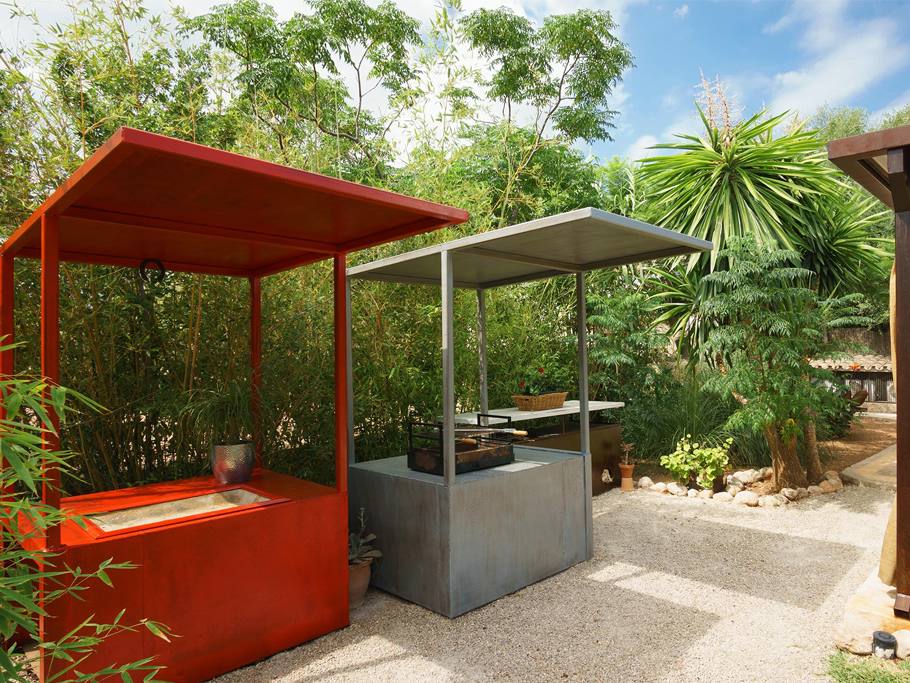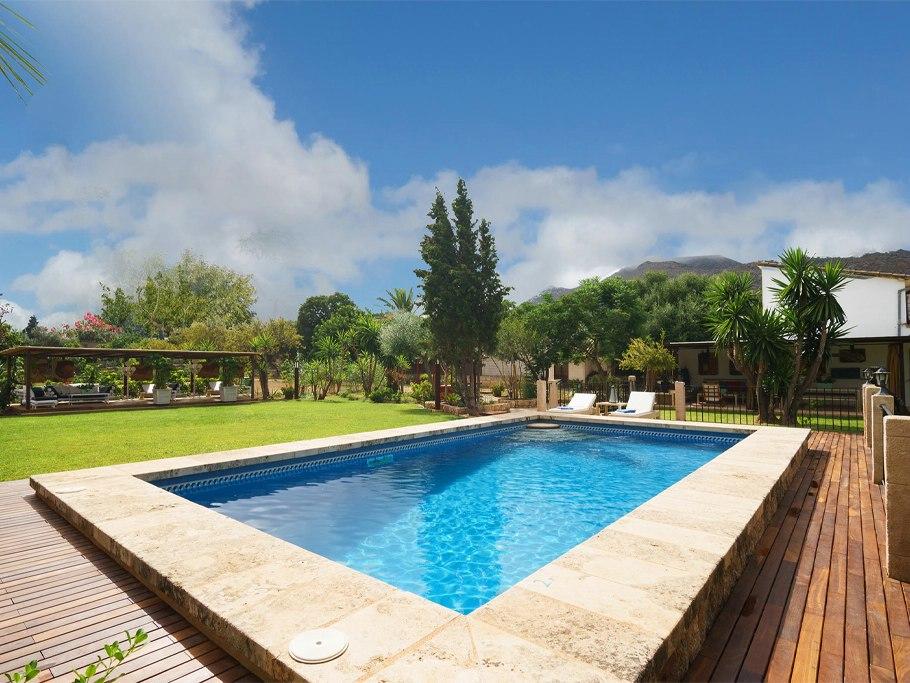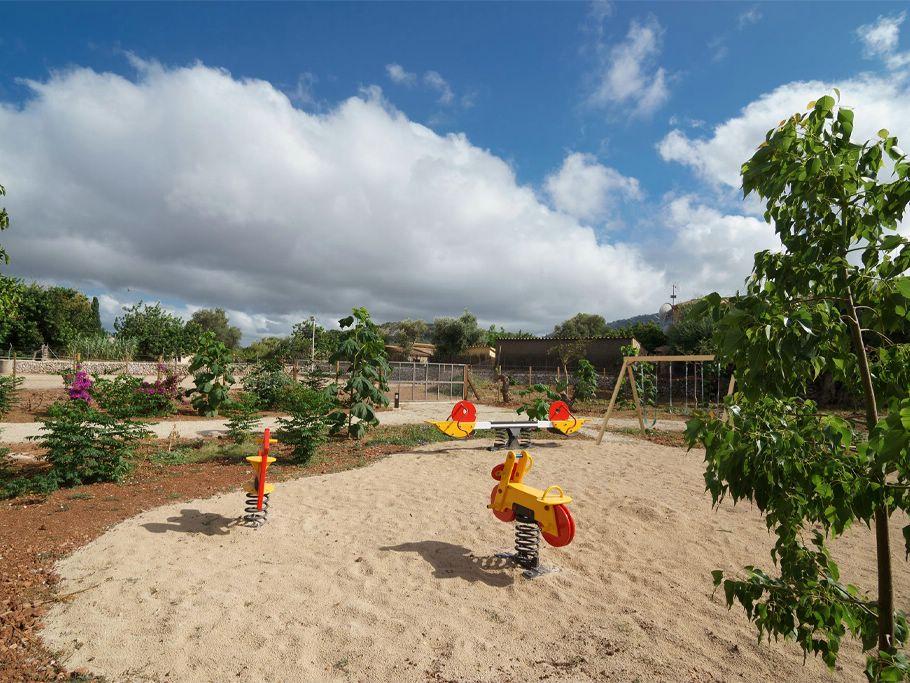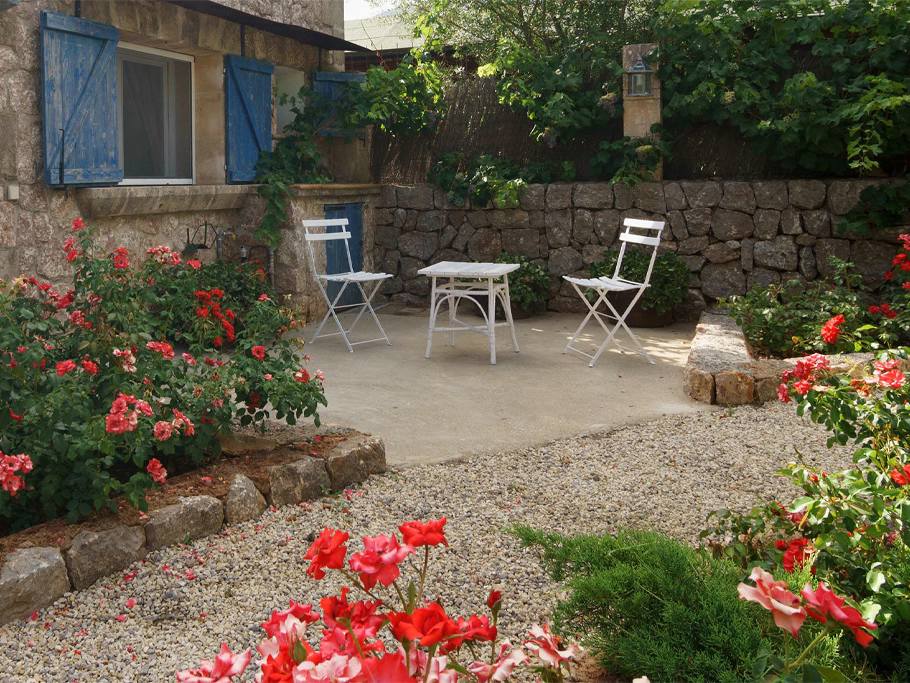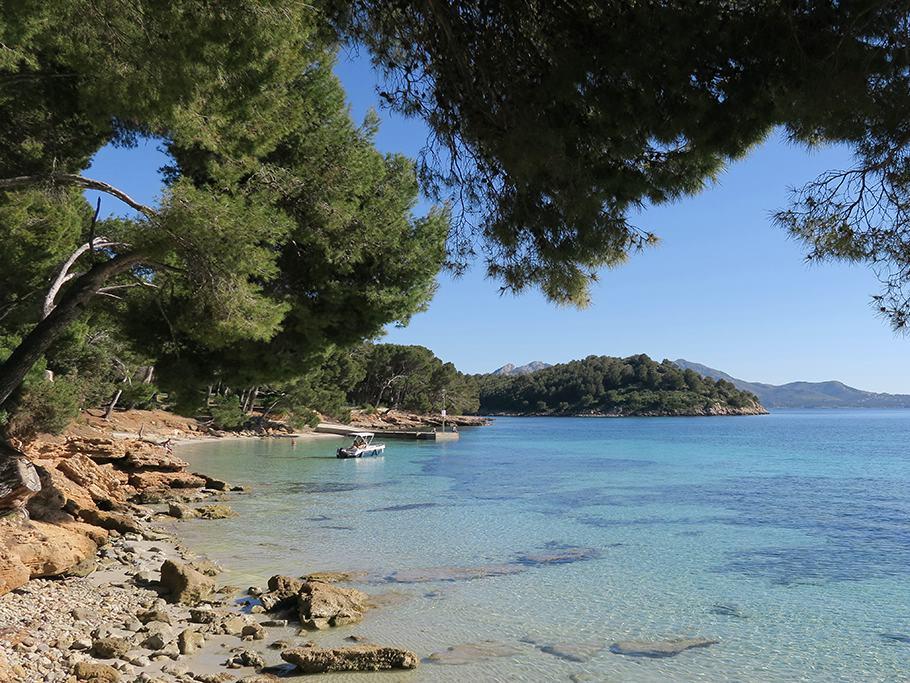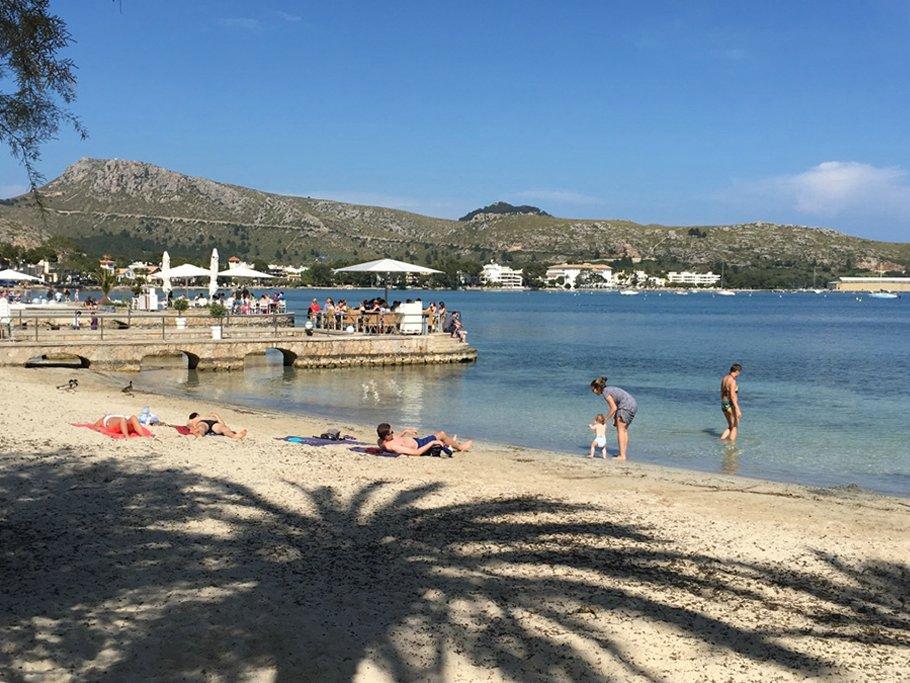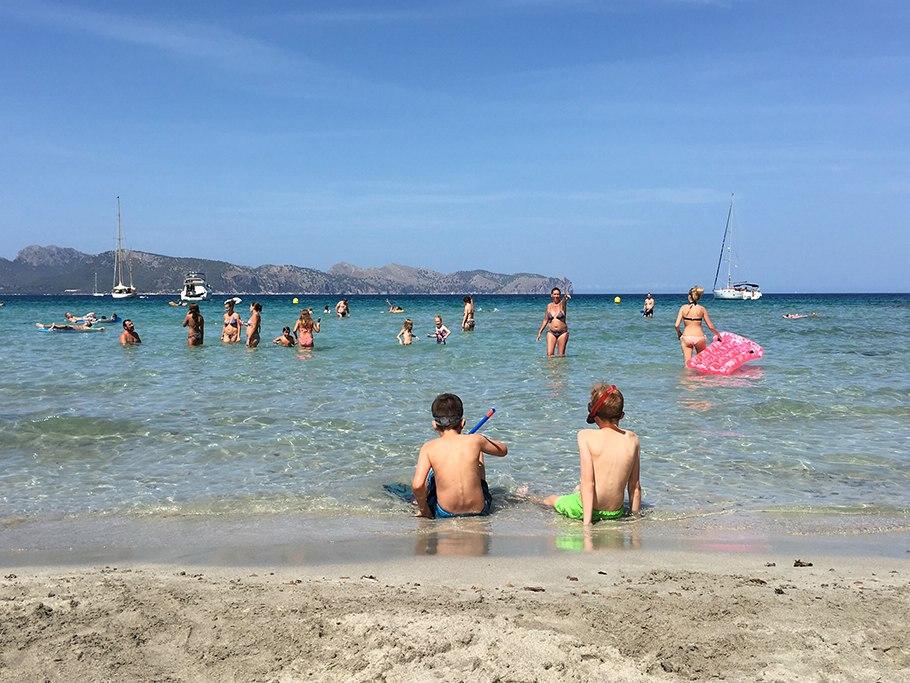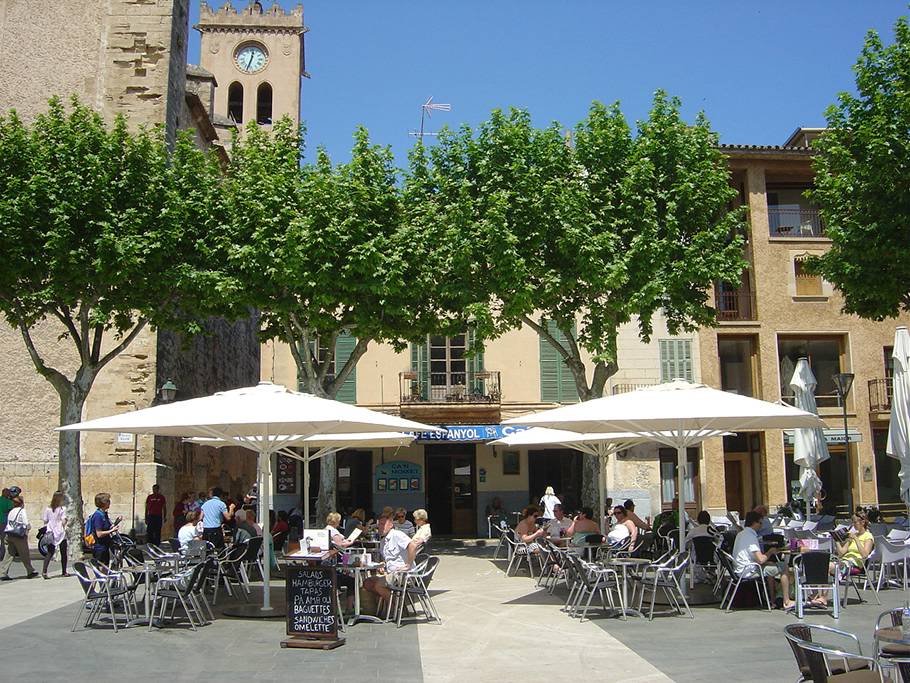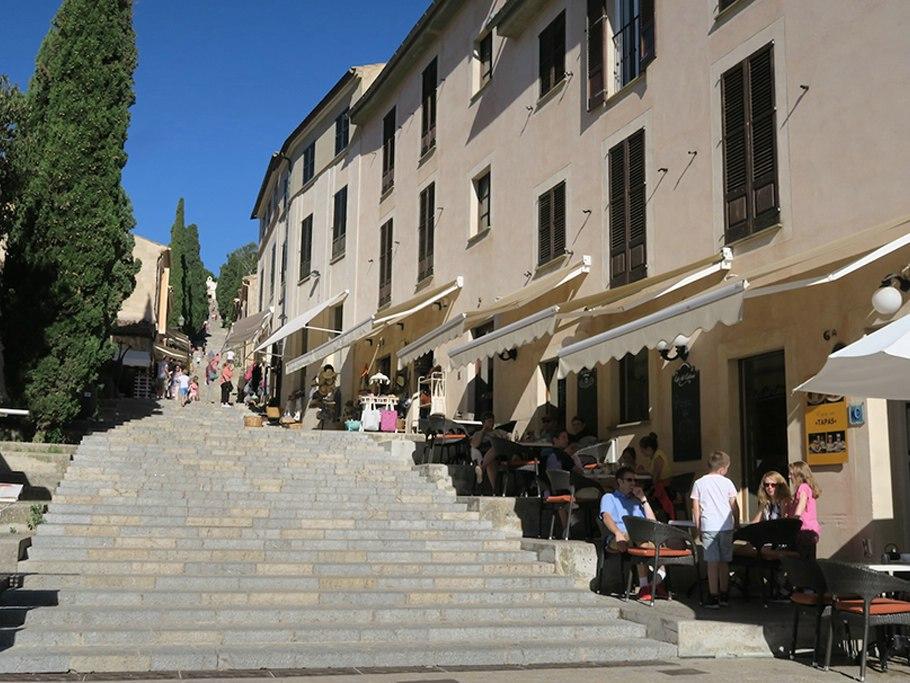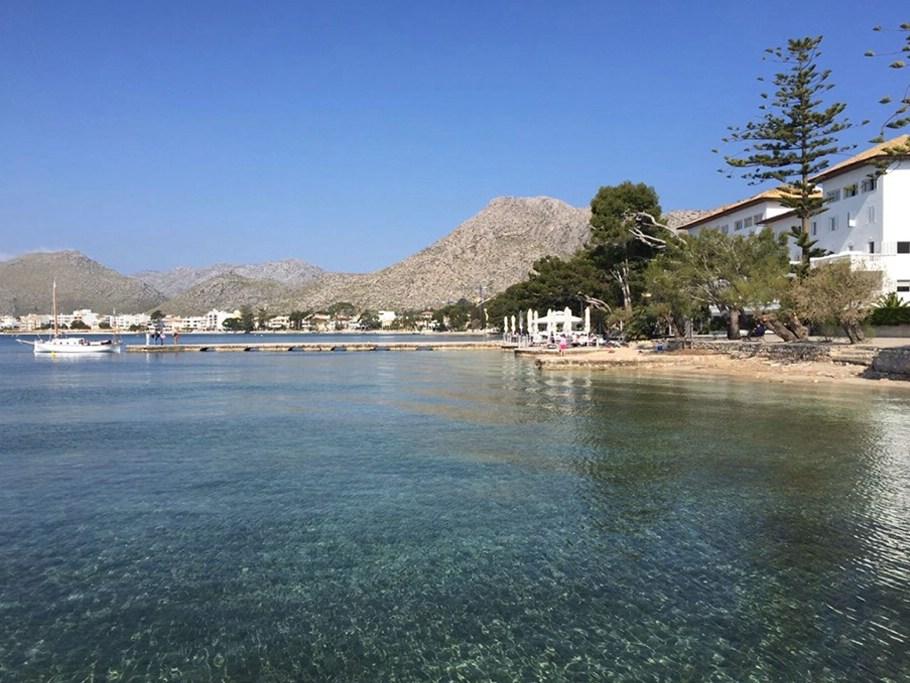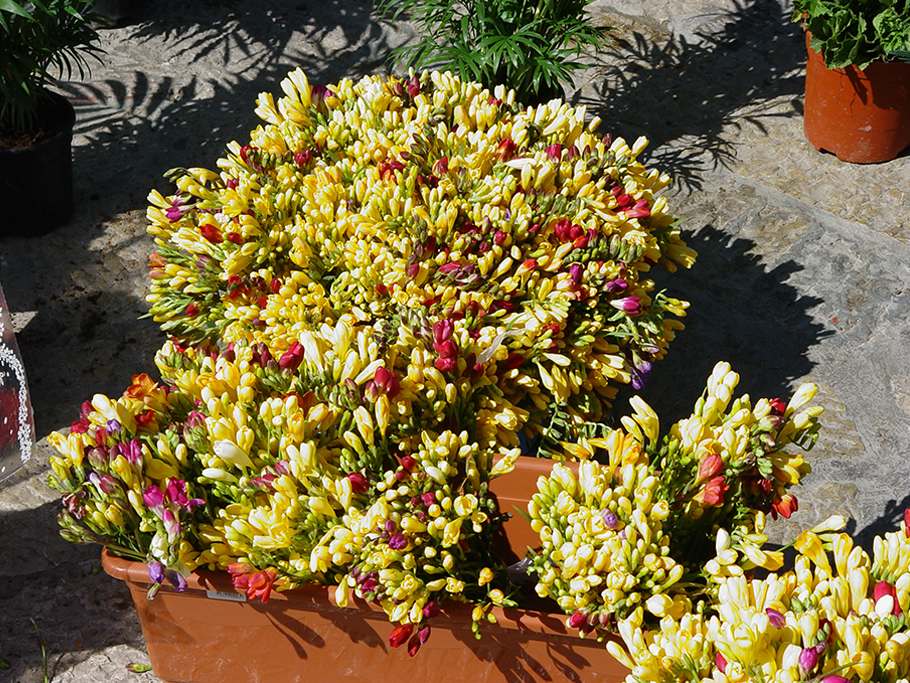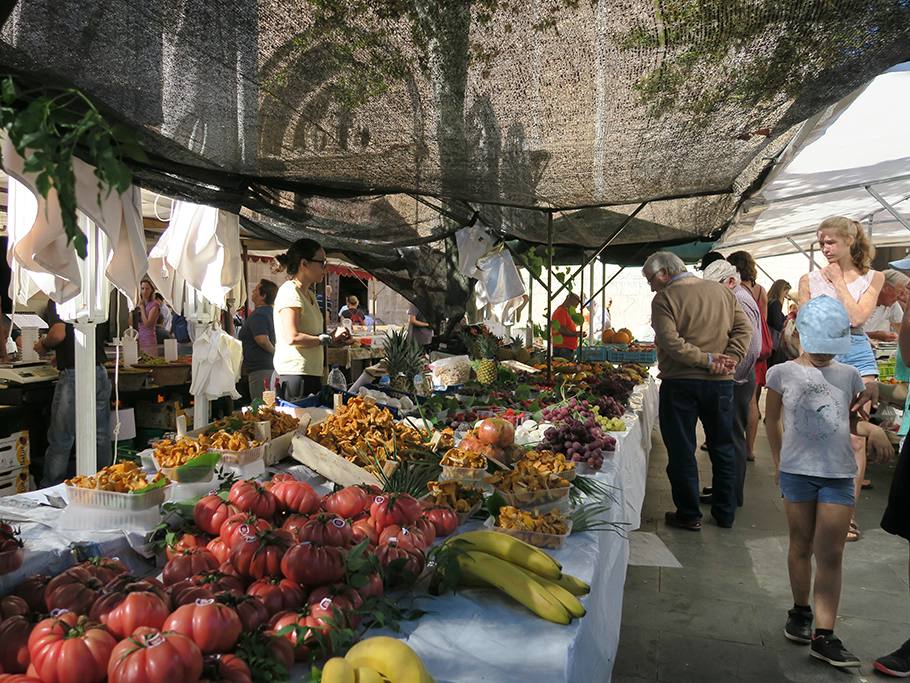 Size of plot:
approx. 6.000 m²
Living space:
approx. 130 m²
Bedrooms:
4 double bedrooms
Living room:
with dining room
Private Pool:
9 m x 4 m, fenced (can be heated)
Facilities:
AC, central heating, dishwasher, washing machine, TV, Wi-Fi, table tennis, volleyball, playground, BBQ, Chill Out, pool towels
Linen:
1x weekly bed linen, 2x weekly towels
Arrivals:
From June to September on Saturday
On the ground floor the comfortable house offers a sitting/ dining room, kitchen, 2 double bedrooms and 2 bathrooms. Upstairs there are 2 more double-bedrooms, another bathroom and a sun terrace with overlooking views. In 2015 the house was totally refurbished. The situation of the house is ideal as it enjoys the countryside and yet is close to the historic Town of Pollensa. The pool is fenced, thats great when you spent your holidays with small children. The supermarket is also very close by and even stocks some English brands of food. There are many sandy beaches to choose from all within a 10 to 20 minute drive by car.
January – May:
2.500 €/ week
July, August:
4.150 €/ week
Requires 7 nights minimum stay.
From June to September arrivals on Saturday
Heated pool 250 €/ week
Eintrag vom 10.06.2019
Hallo Frau Prager,
Wir hatten sehr schöne Tage, das Haus war prima für uns geeignet.
Ein charmantes Haus, mit liebevollen Details und vielen unterschiedlichen Plätzen, die Nähe zur großen Straße merkt man eigentlich kaum.
Sehr schön auch die extra großen Handtücher für den Poolbereich.
Hatten viel Spaß und melden uns vielleicht wieder für das nächste Jahr.
Eintrag vom 20.09.2018
Liebe Frau Prager,
In dem Haus waren wir ganz bestimmt nicht das letzte Mal, es ist herrlich. Wir waren 6 Erwachsene und 1 Kind (mein kleiner Enkel ist dort 3 geworden). Ein wunderschönes Haus, wir haben uns sofort wohl gefühlt und konnten bei herrlichstem Wetter entspannen und genießen!
Leider mussten wir wieder nach Hause….