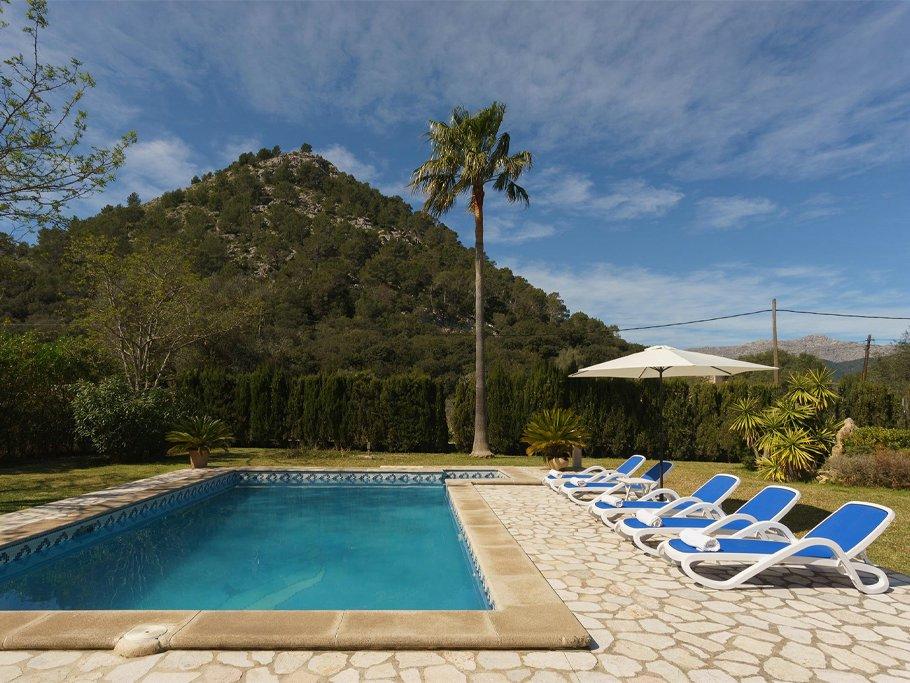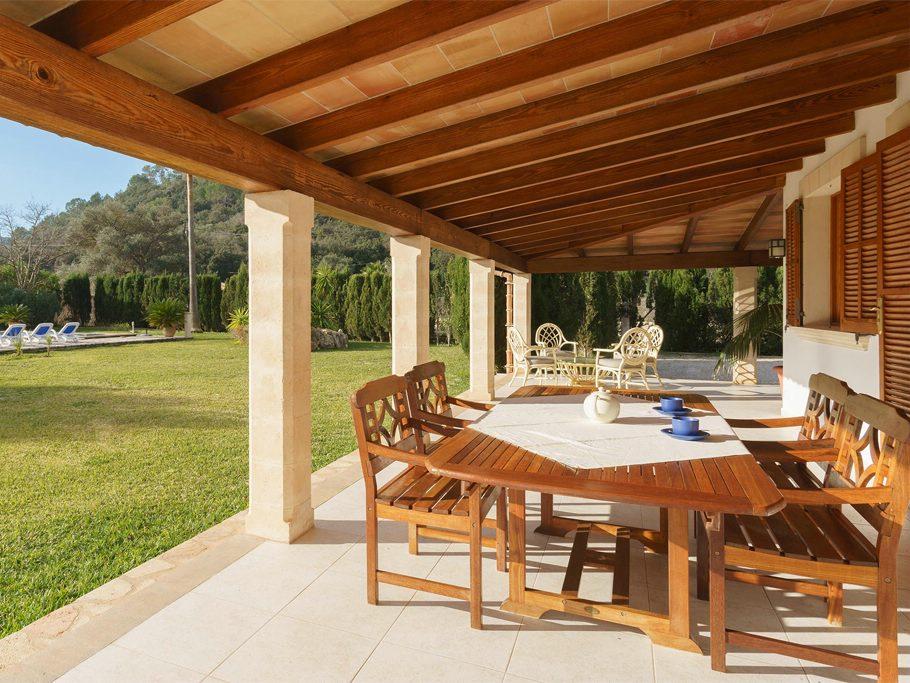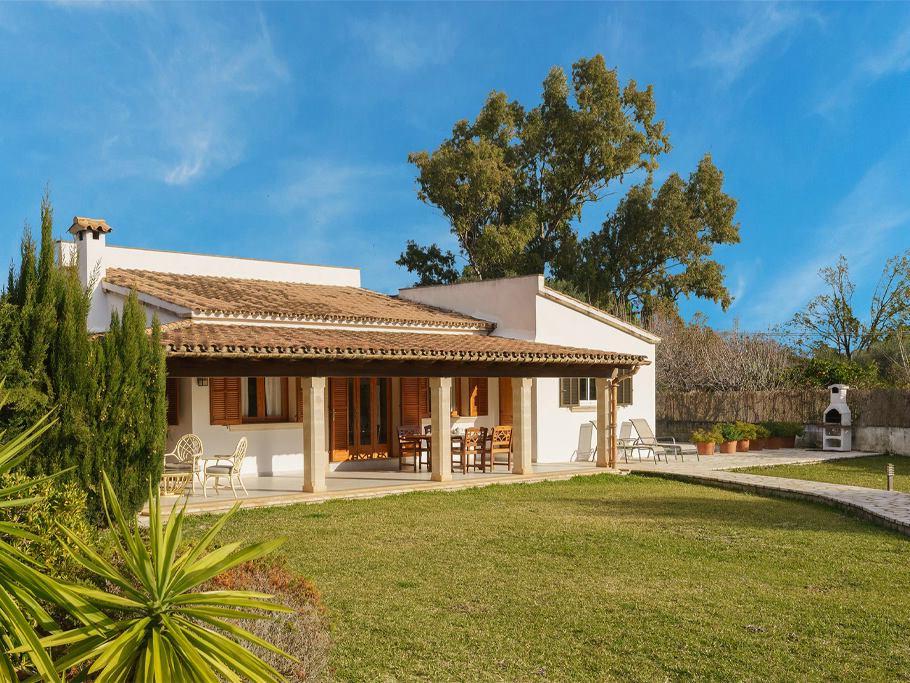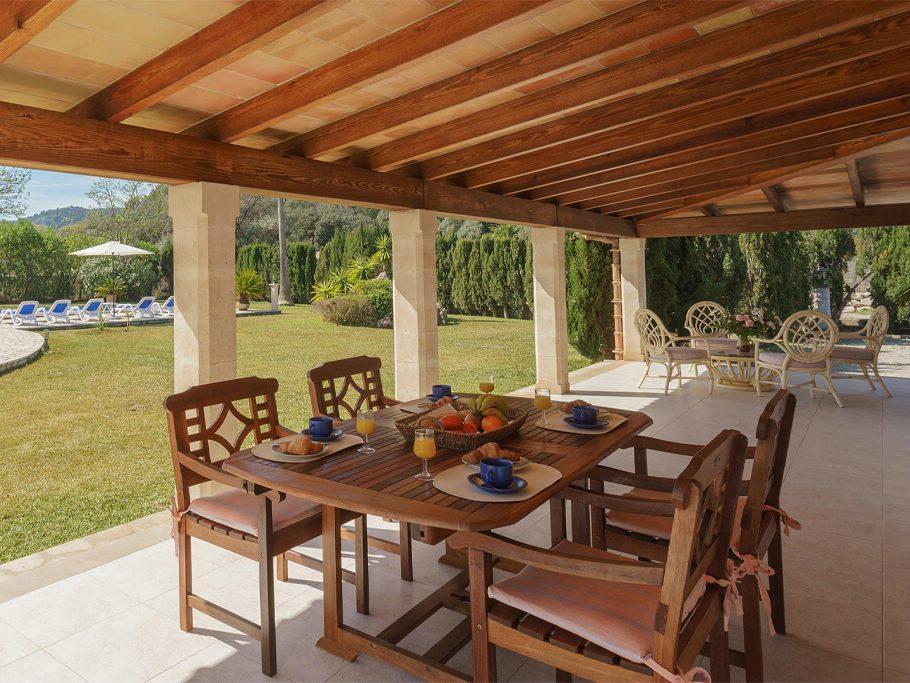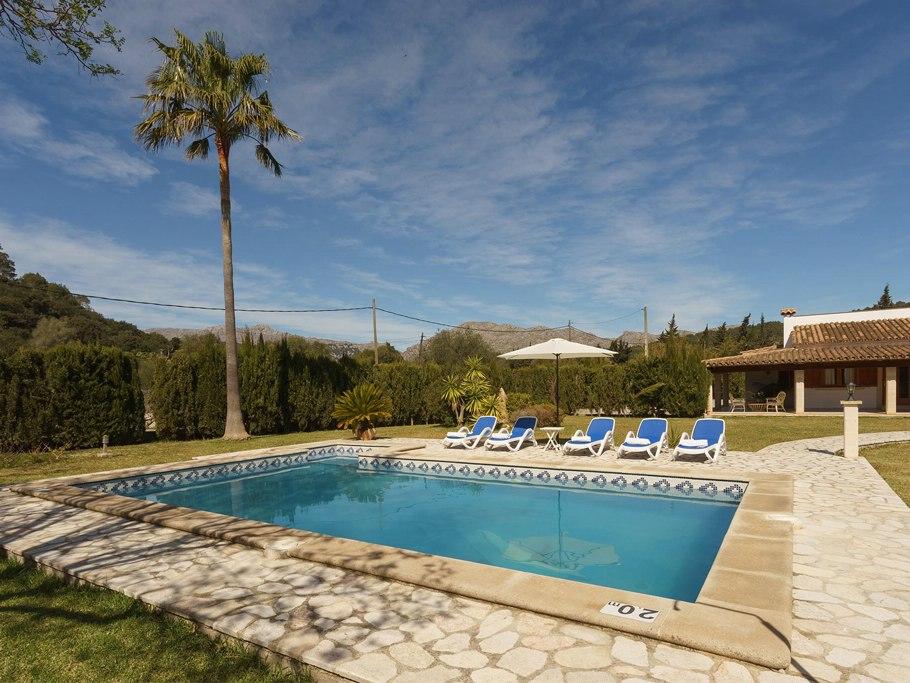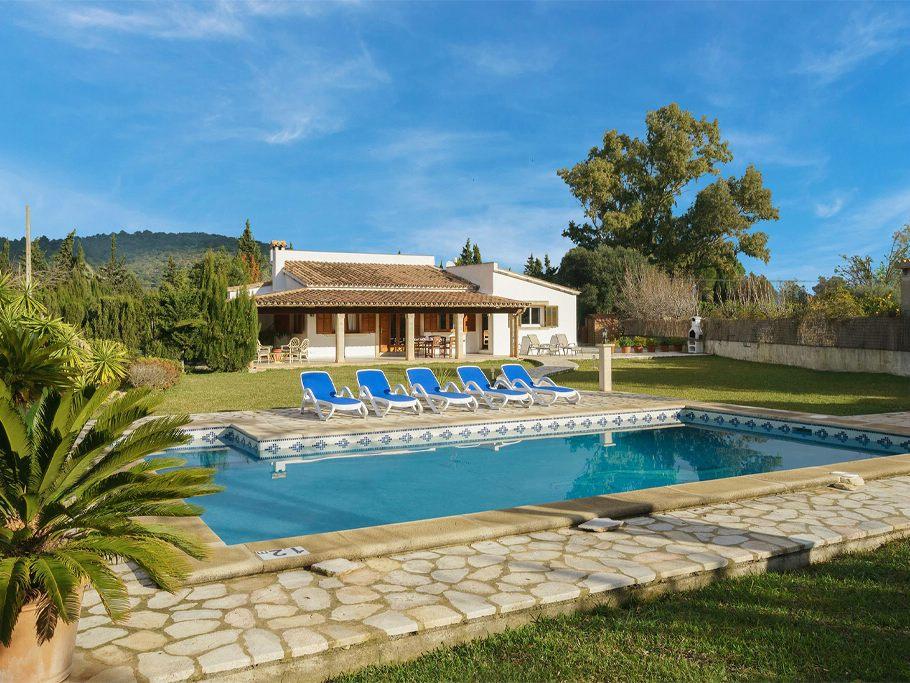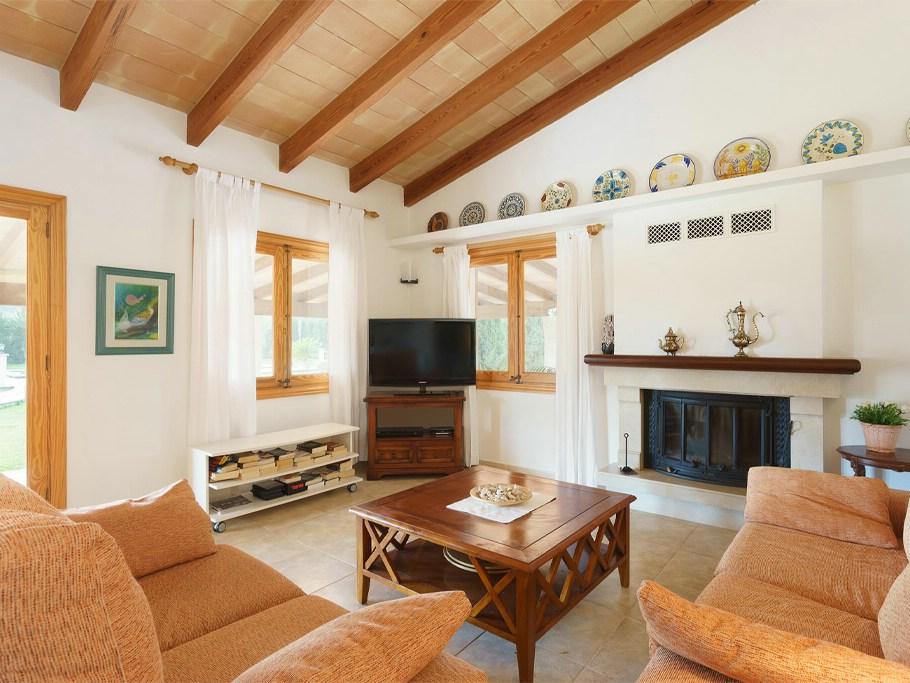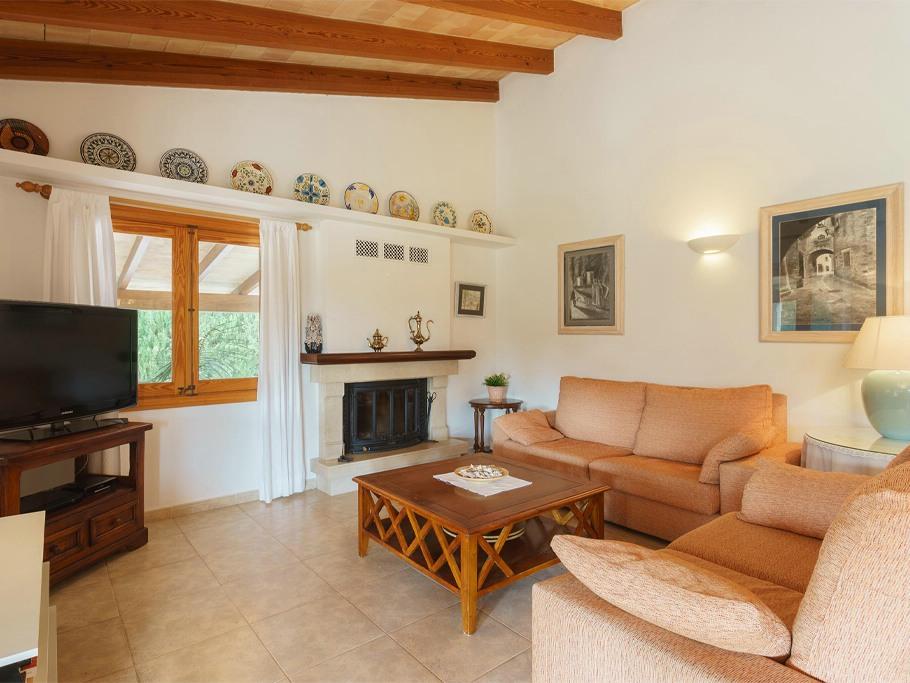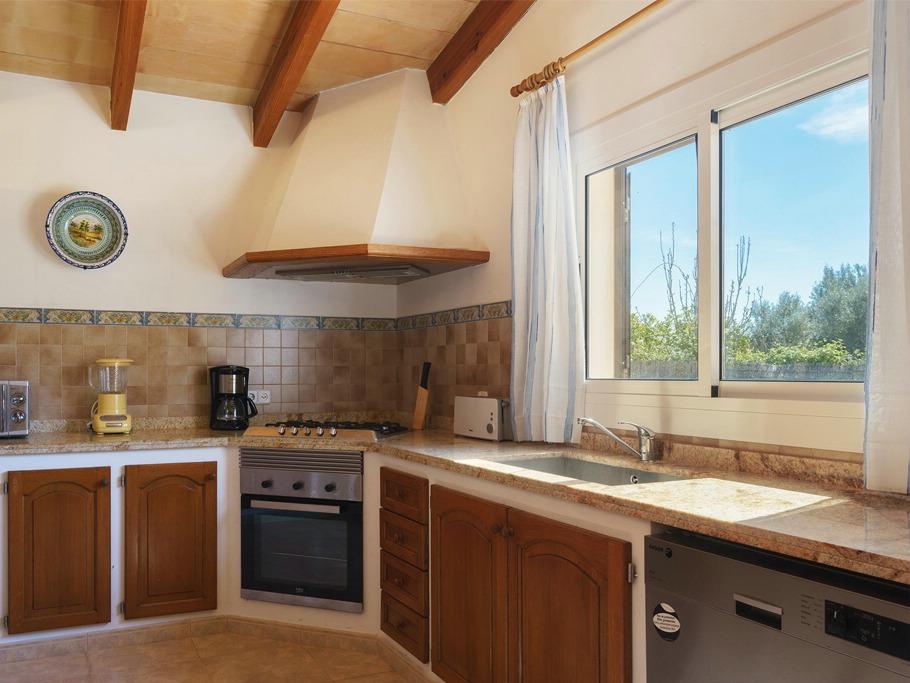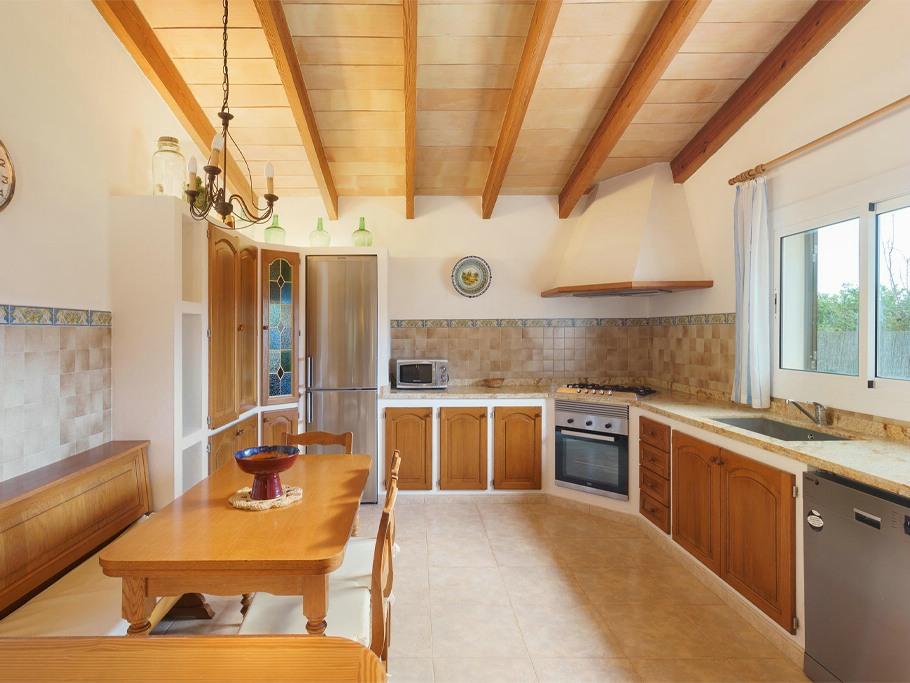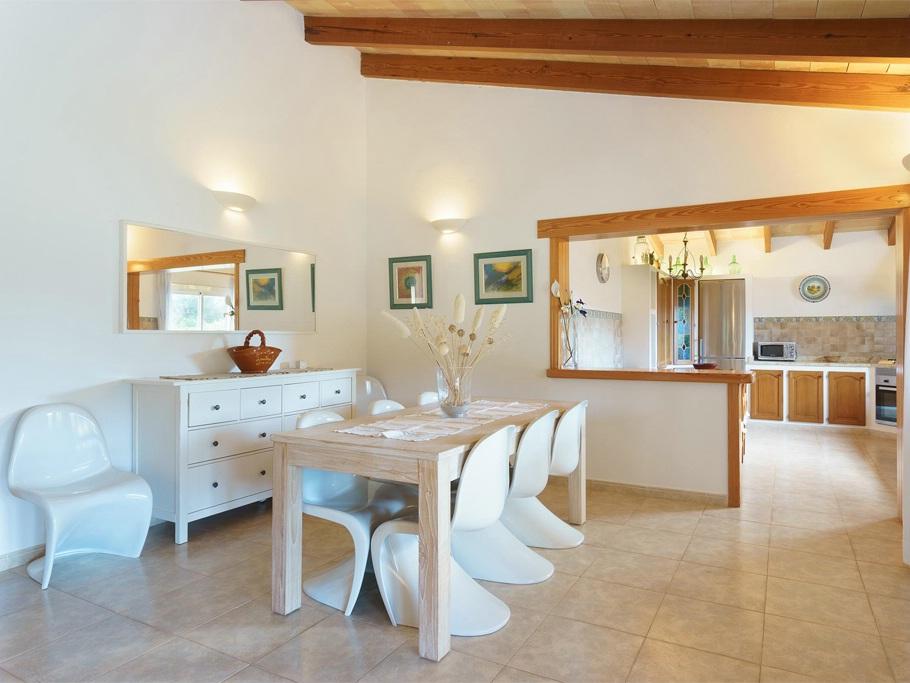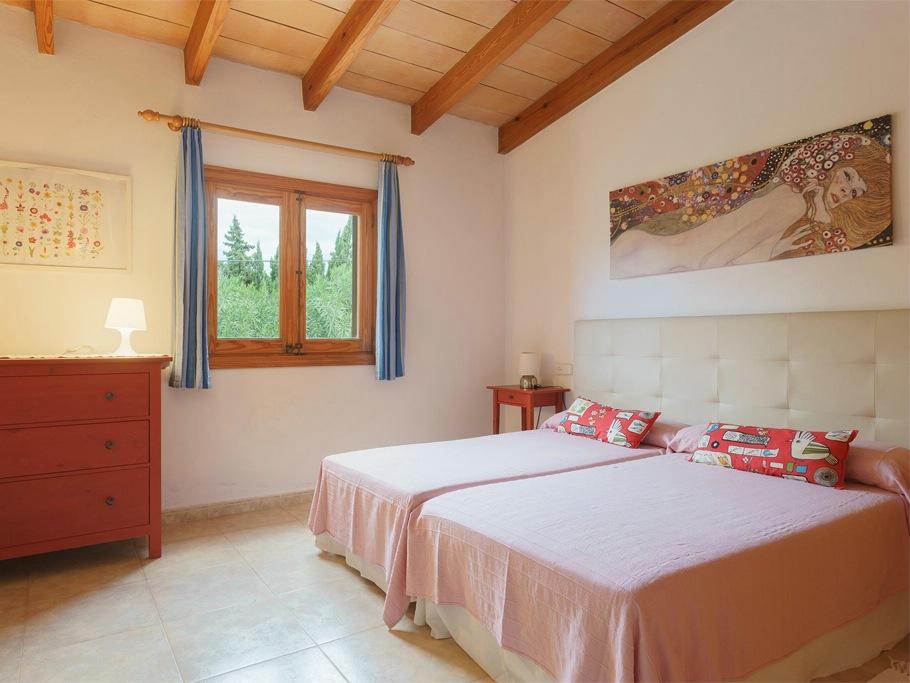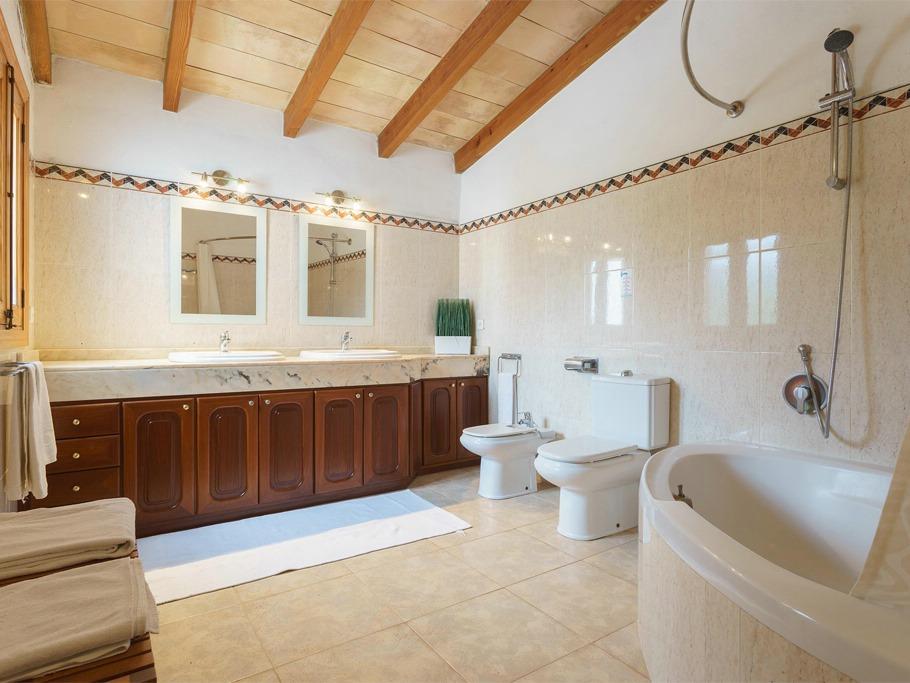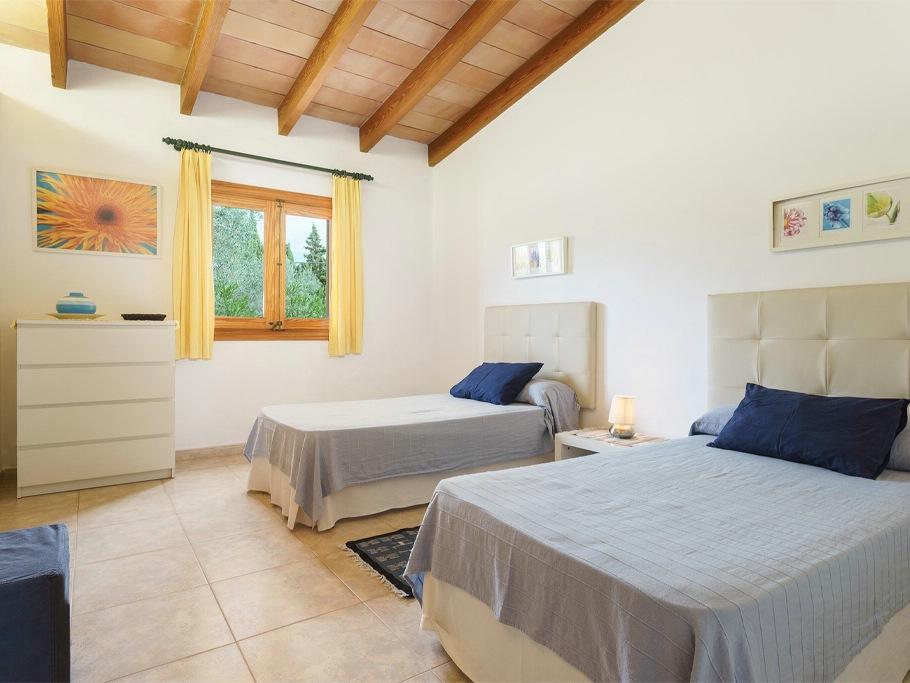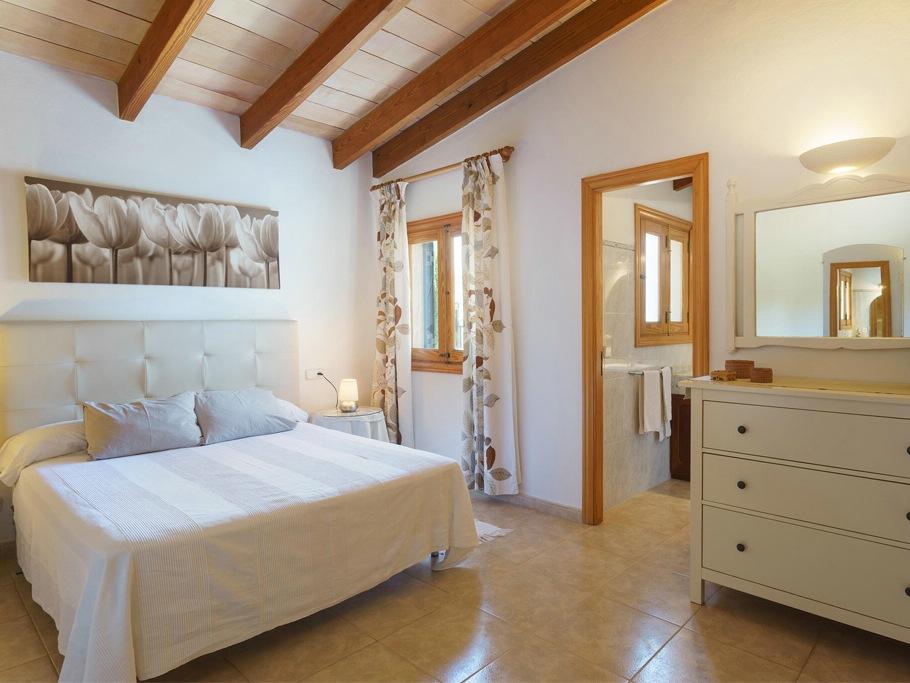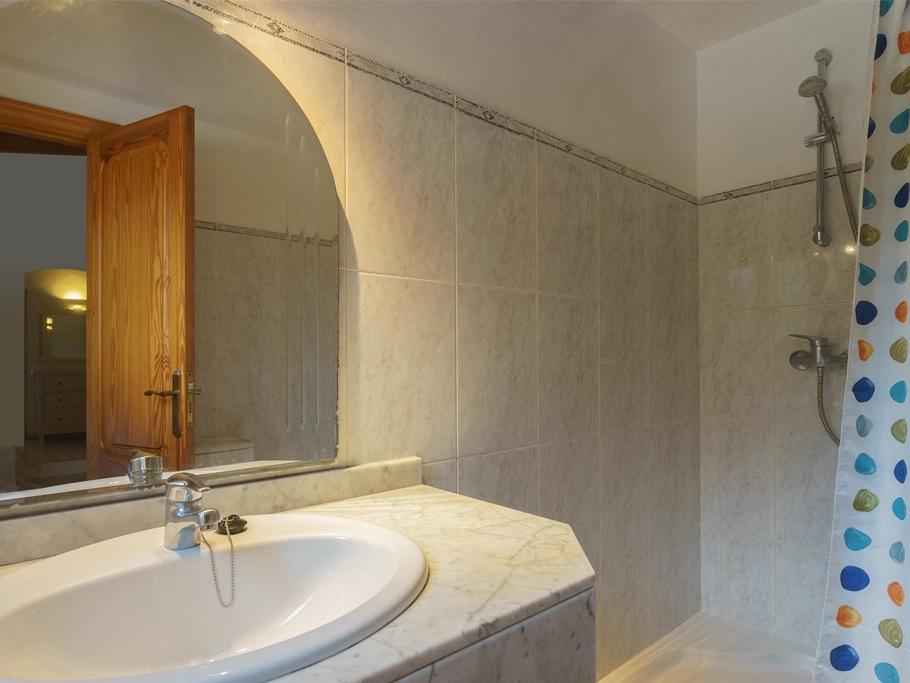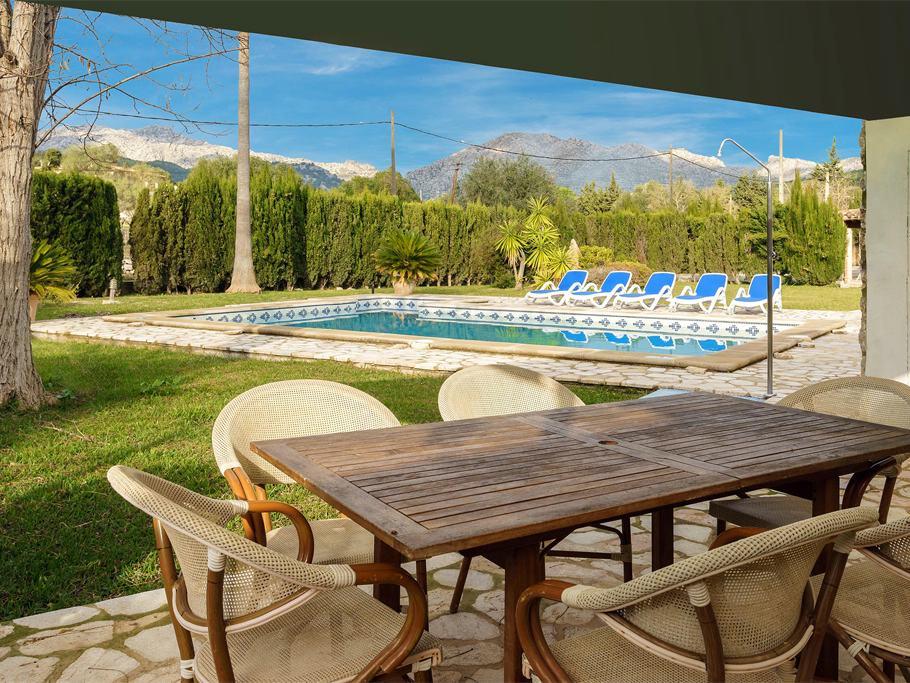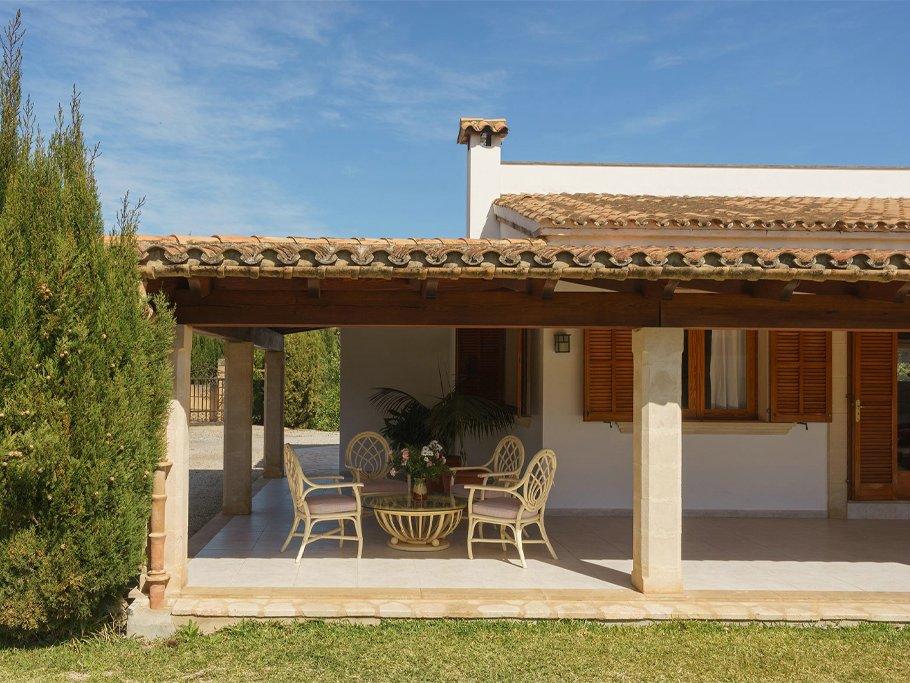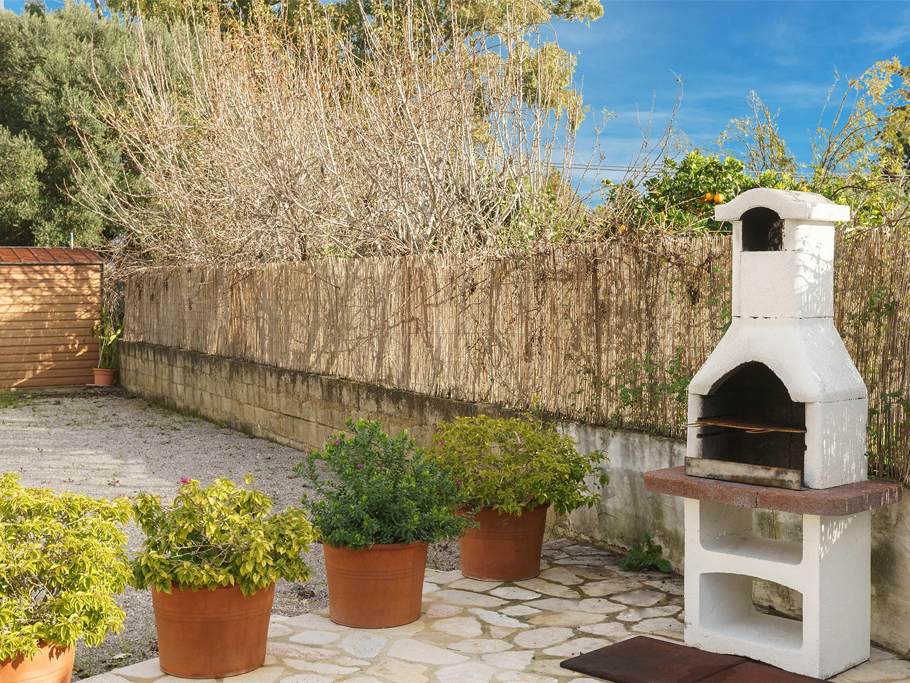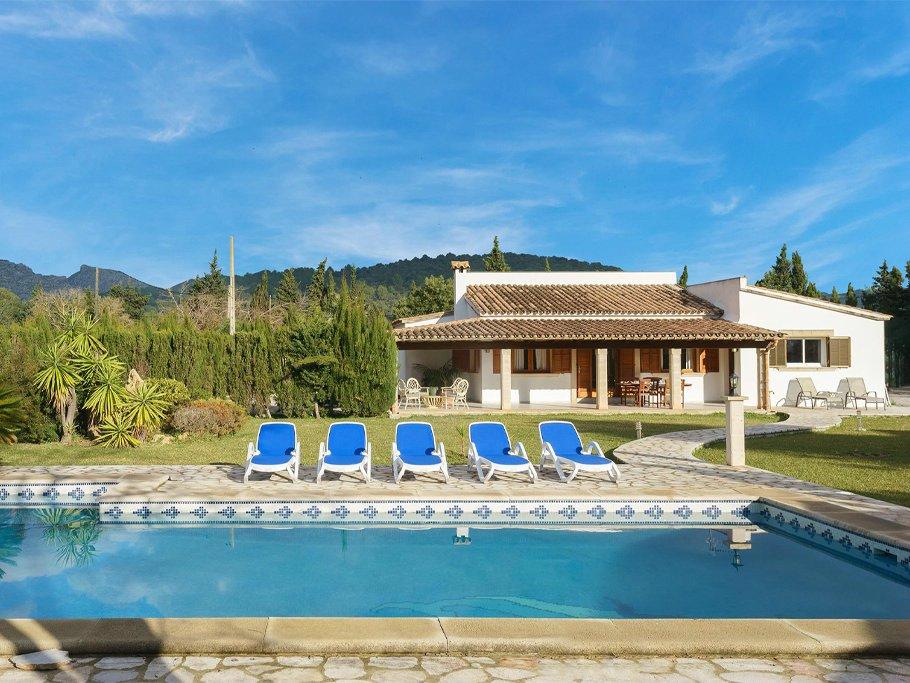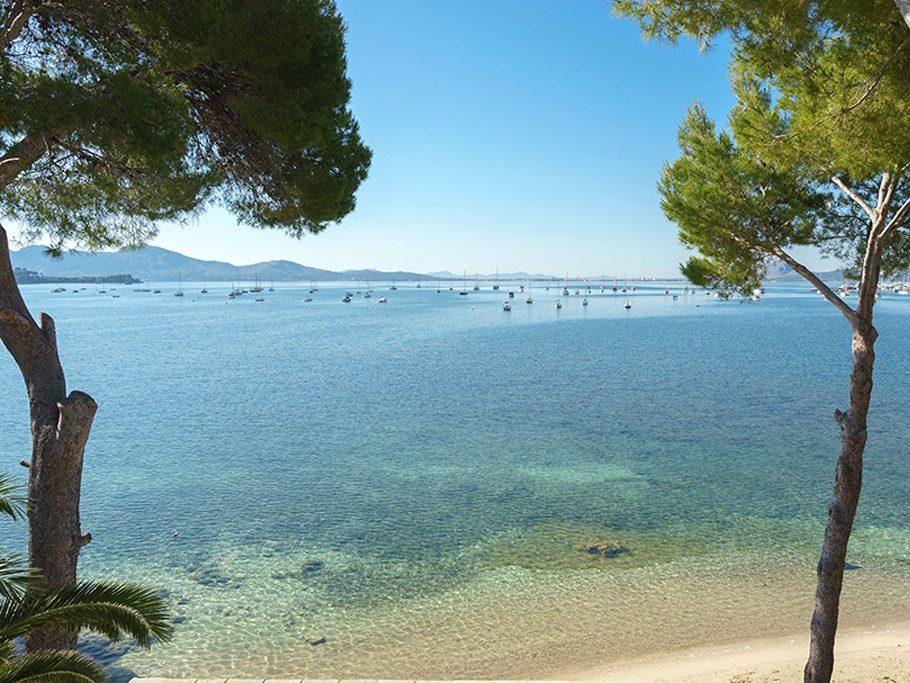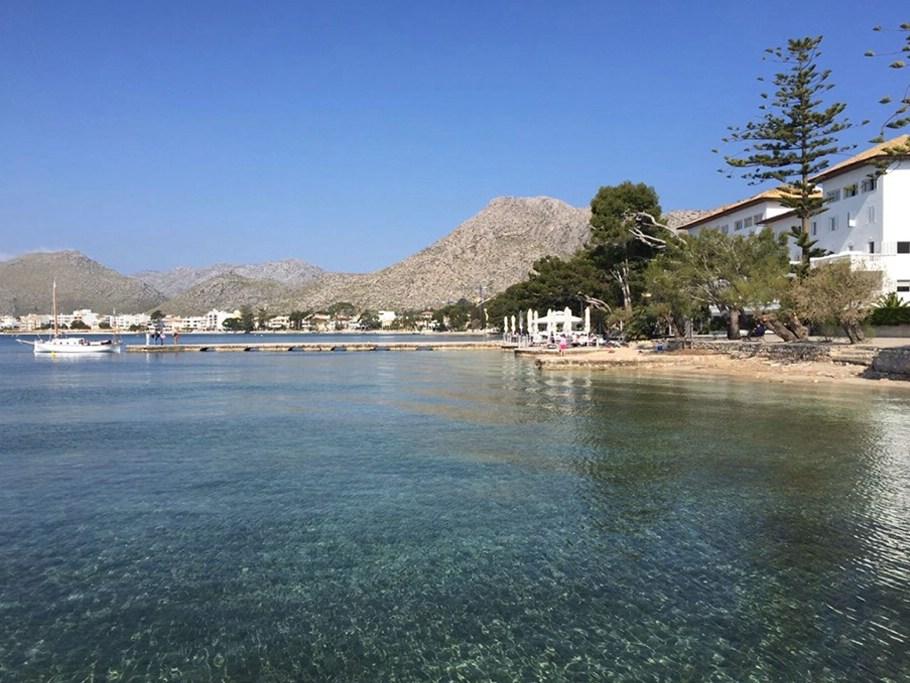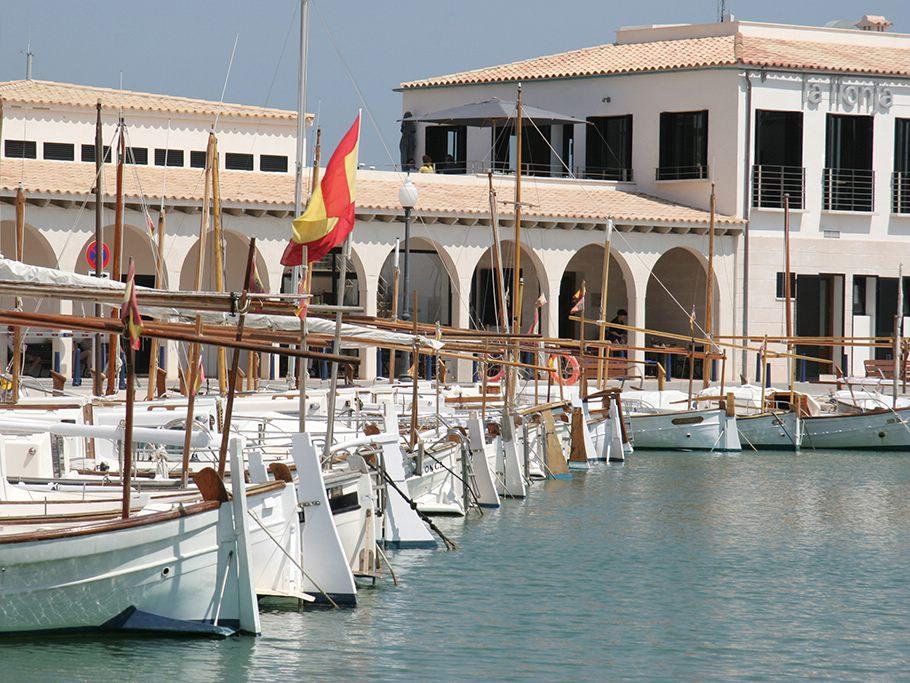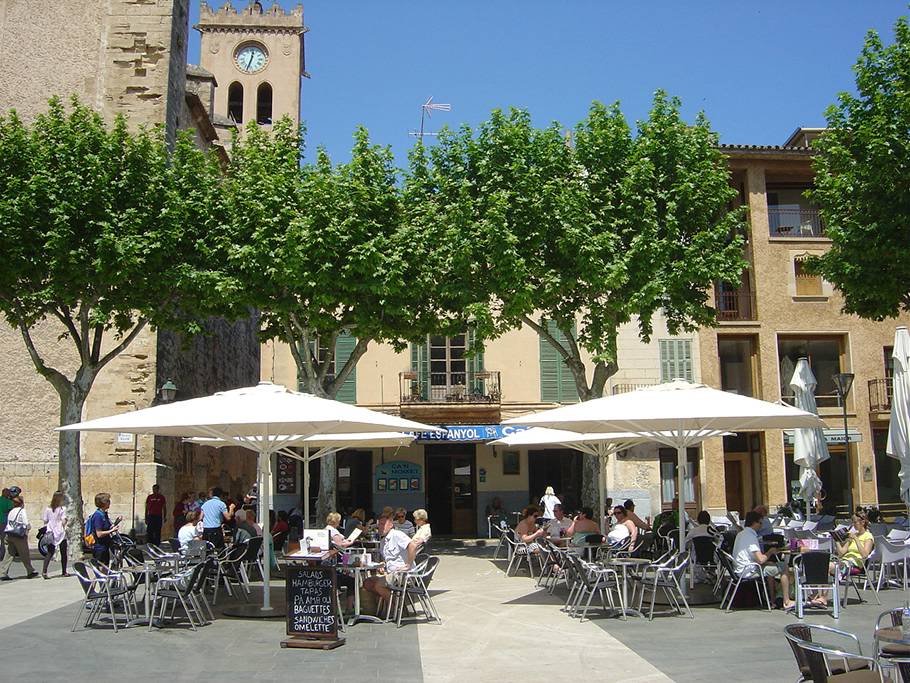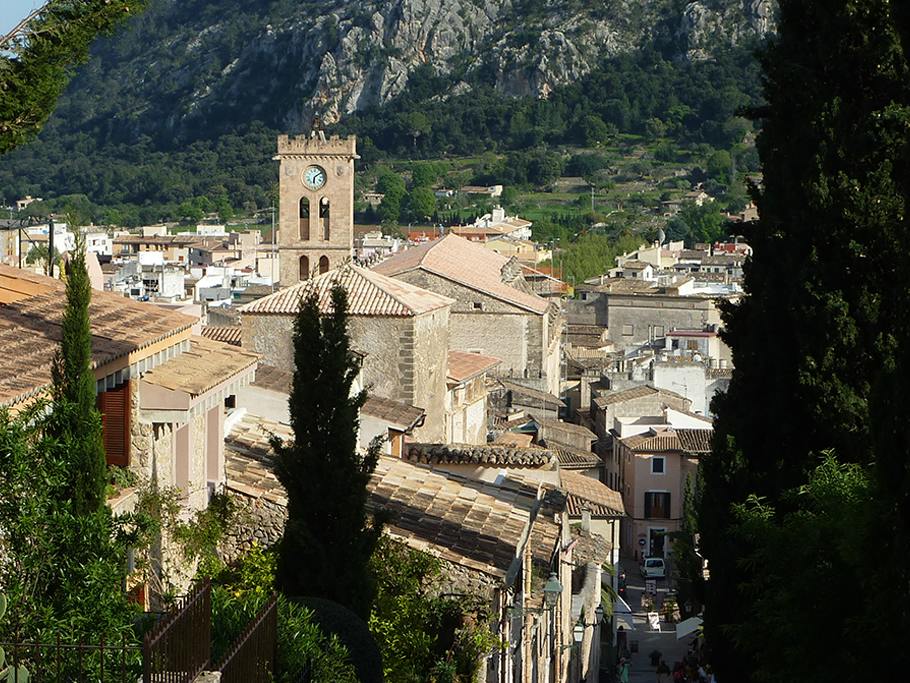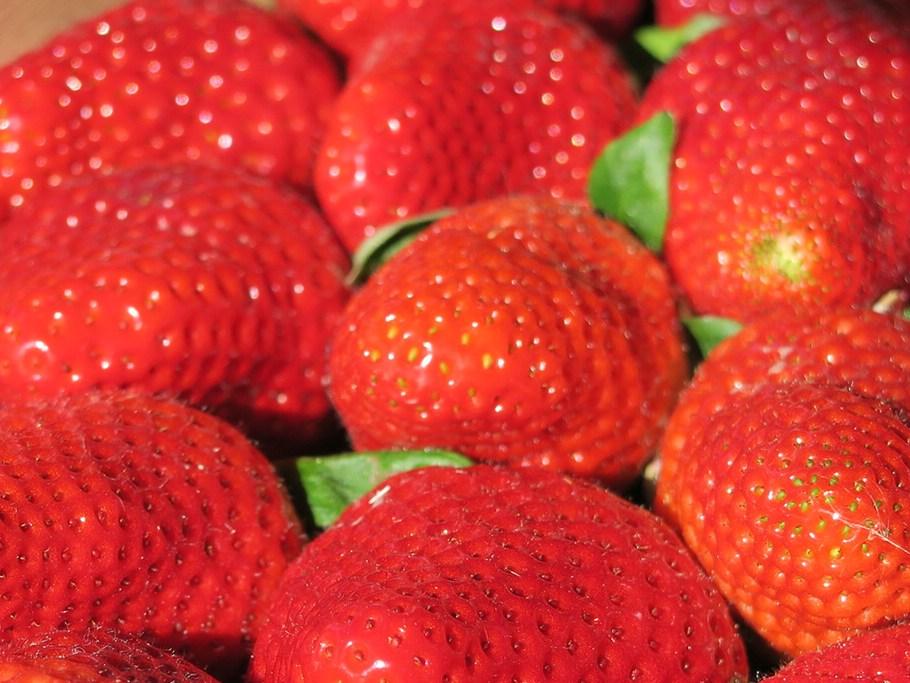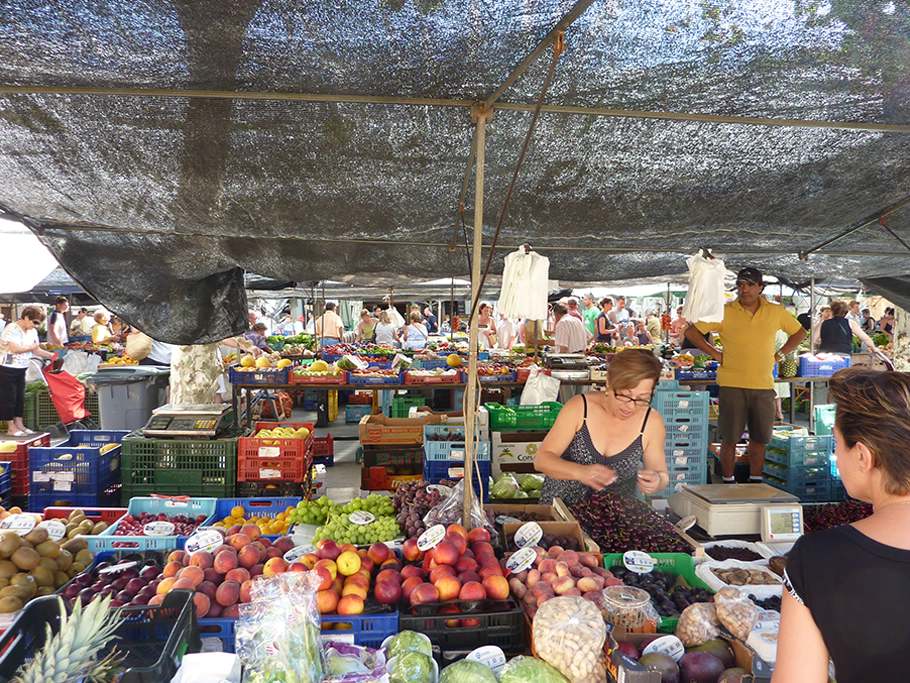 Size of plot:
approx. 3.000 m²
Living space:
approx. 180 m²
Bedrooms:
3 double bedrooms
Living room:
with dining room
Facilities:
covered terrace, AC, wood stove, TV, washing machine, dishwasher, Wi-Fi, BBQ, pool towels
Linen:
1x weekly bed linen, 2x weekly towels
Arrivals:
From June to September on Saturday
Villa Ema is a spacious and comfortable villa with a big covered terrace. This bright and airy villa is perfect for a family holiday and benefits from a delightful lawned garden coupled with a large swimming pool. The house offers a 3 double bedrooms and 2 bathrooms. The spacious sitting room is open to the kitchen.
Villa Ema is a peaceful retreat, perfect for those who want to relax yet still be within short driving distance of shops, cafe bars and restaurants. It´s ideal for a family holiday or a trip with friends and only a few minutes drive from beautiful sandy beaches with fabulous mountain scenery. There is wind-surfing, diving, golf, cycling and excellent horse riding nearby.
28.03. – 24.04.:
1.300 €/ week
25.04. – 29.05.:
1.400 €/ week
30.05. – 26.06.:
1.900 €/ week
27.06. – 29.08.:
2.800 €/ week
30.08. – 26.09.:
1.800 €/ week
27.09. – 31.10.:
1.400 €/ week
Requires 7 nights minimum stay
In July and August arrivals on Saturday
Eintrag vom 25.09.2019
Liebe Frau Prager,
meine Freundinnen und ich hatten eine wunderbare Woche in der Villa Ema. Es hat uns an nichts gefehlt. Das Haus ist perfekt eingericht und bietet viel Platz. Besonders schön ist der gepflegte große Garten mit Pool und mit tollem Blick auf den Puig de Maria! Abends haben wir lange in den gemütlichen Sitzgruppen auf der Terrasse gesessen und die Ruhe genossen.
Viele liebe Grüße
Irina, Nicole, Simone und Elain
Eintrag vom 08.07.2019
Liebe Martina,
als langjährige Stammgäste haben wir schon viele unterschiedliche Ferienhäuser bei Ihnen gebucht. Mit der Villa Emma haben wir uns auch diesmal wieder sehr gut beraten gefühlt. Ein schönes gepflegtes Anwesen, ganz in der Nähe von Pollensa Stadt. Gut erholt sind wir nun wieder zu Hause angekommen. Bis zum nächsten Mal.
Eintrag vom 08.04.2018
Liebe Martina,
ja, das war eine Herausforderung: Am Karfreitag um kurz vor neun Uhr morgens habe ich Dich über den Facebook-Messenger kontaktiert, nicht einmal zwei Stunden später war die Finca gebucht. In der Zwischenzeit hattest Du schon mit zwei potentiellen Vermietern korrespondiert und Detailfragen geklärt. Großen Respekt für Deine Leistung und Deine Kundenorientierung, nicht zuletzt deshalb sind wir seit 2005 Stammkunden und waren mit allen inzwischen sieben (!) Vermietungen immer hochzufrieden.
Die Finca Villa Ema war wieder einmal ein Volltreffer. Wunderschön gelegen am Fuß des Puig de Major, nur einen Kilometer von Pollença entfernt aber dennoch "mitten auf dem Land". Das großzügige Grundstück ist purer Luxus und die Finca bietet allen Komfort, den man von zu Hause gewohnt ist und auch im Urlaub nicht missen möchte. Sie ist sehr sauber und gepflegt, komfortabel eingerichtet und bietet mit drei Schlafzimmern und zwei Bädern genug Rückzugsmöglichkeiten für die Familie inklusive der frischverliebten Tochter und ihrem neuen Freund. 🙂
Die Küche und das angeschlossene Wohn-/Esszimmer sind extrem geräumig. Würde ich noch einmal bauen, würde ich mir daran ein Beispiel nehmen. Und die großzügige, komplett überdachte Terrasse, die ist einfach ein Traum!
Wir kommen wieder, vielleicht schon nächste Ostern.
Viele Grüße
Stephan Mahlow
Eintrag vom 20.08.2018
Hola Frau Prager,
wieder ist ein wunderschöner Sommerurlaub auf Mallorca vorbei. 14 Tage in der Villa EMA
haben uns wieder von dieser Urlaubsform überzeugt = Es hat uns an NICHTS gefehlt, die
Finca ist perfekt eingerichtet, es war alles wie wir es uns gewünscht haben.
Vielen Dank für den kompletten Service, wir freuen uns schon auf das nächste Jahr.
Adios,
H.G. aus G. mit Anhang
Villa Ema
Villa with private pool – close to the centre of Pollensa
from 186,00

€

/ day
Imported 9 bookings
Favorite