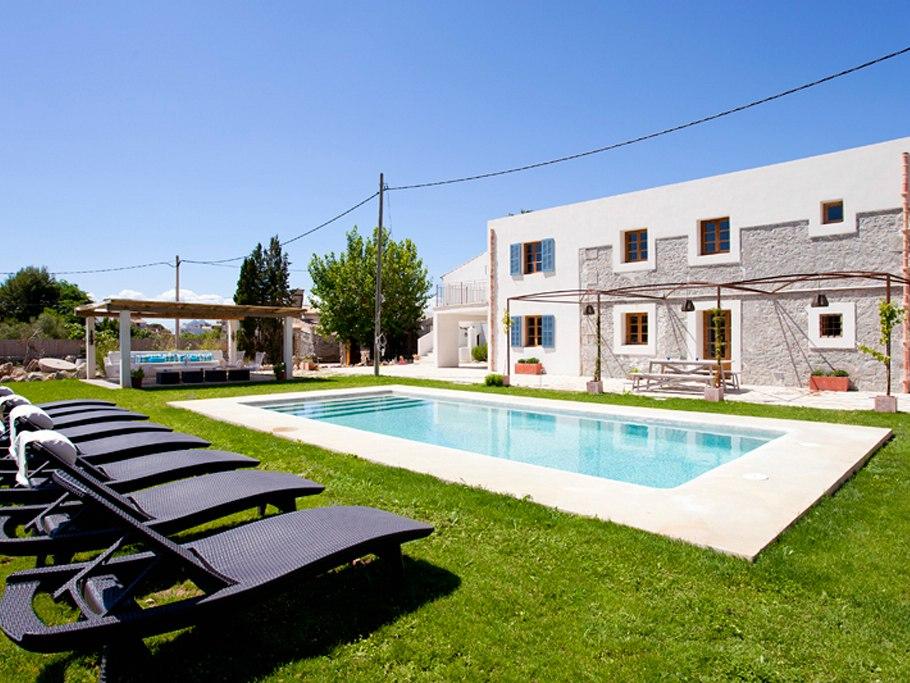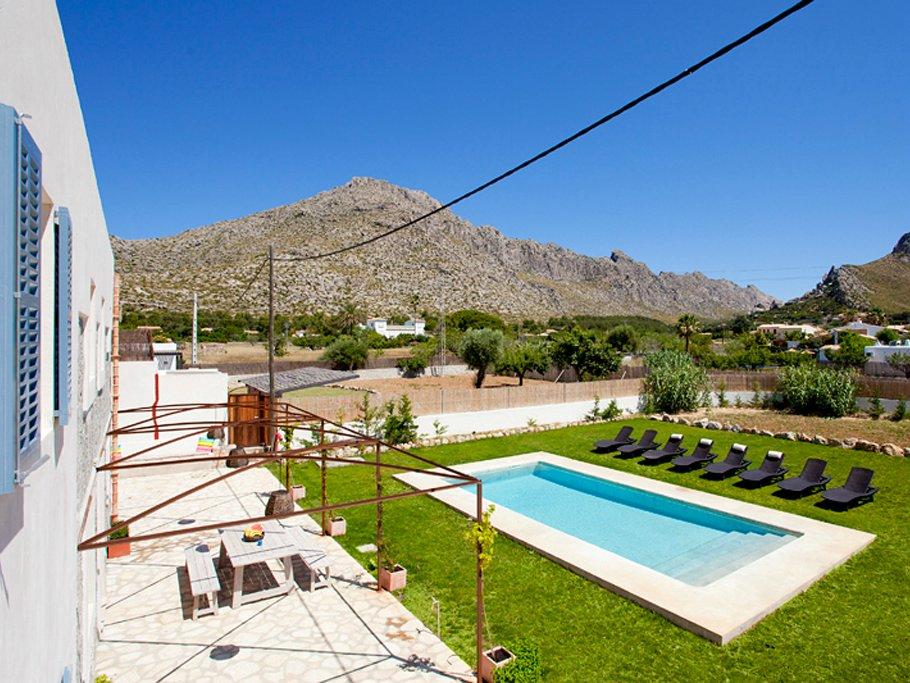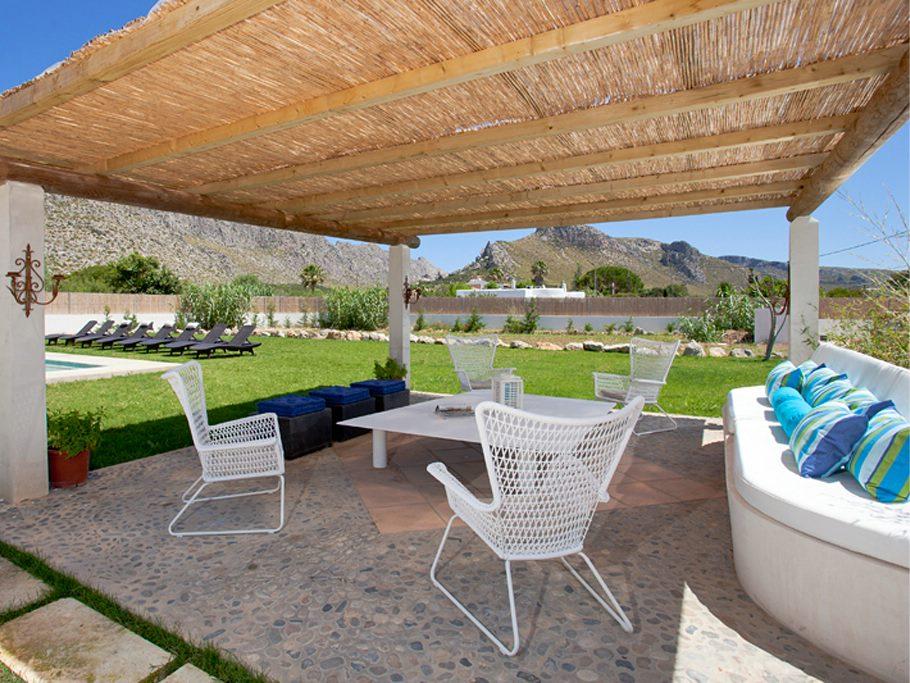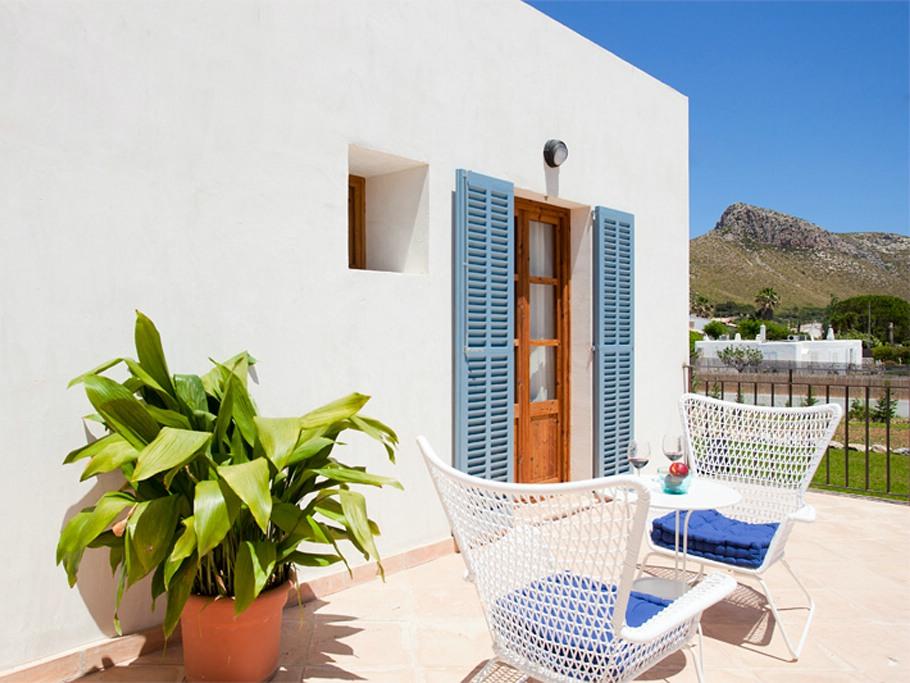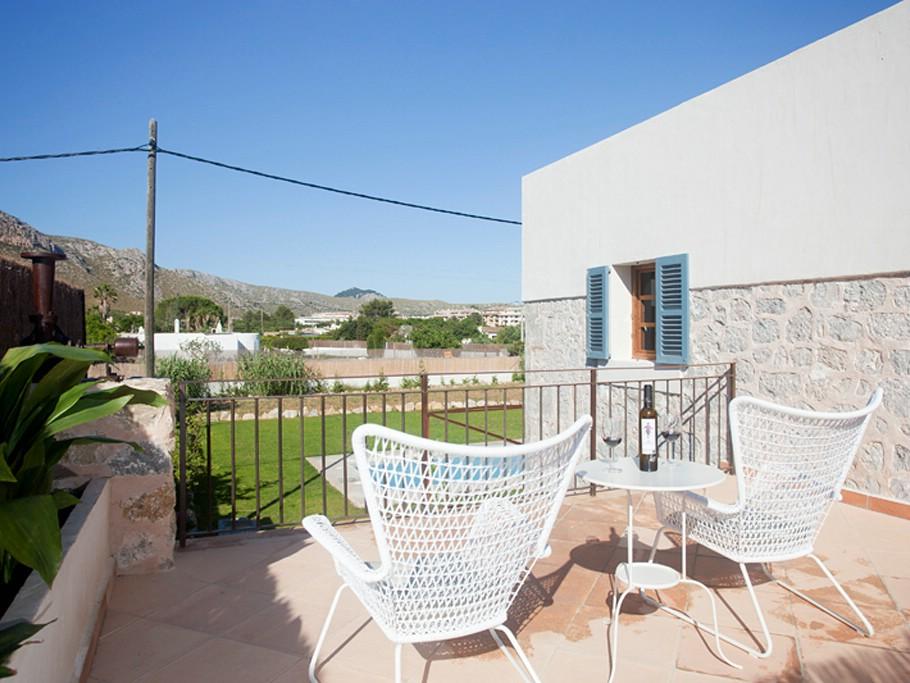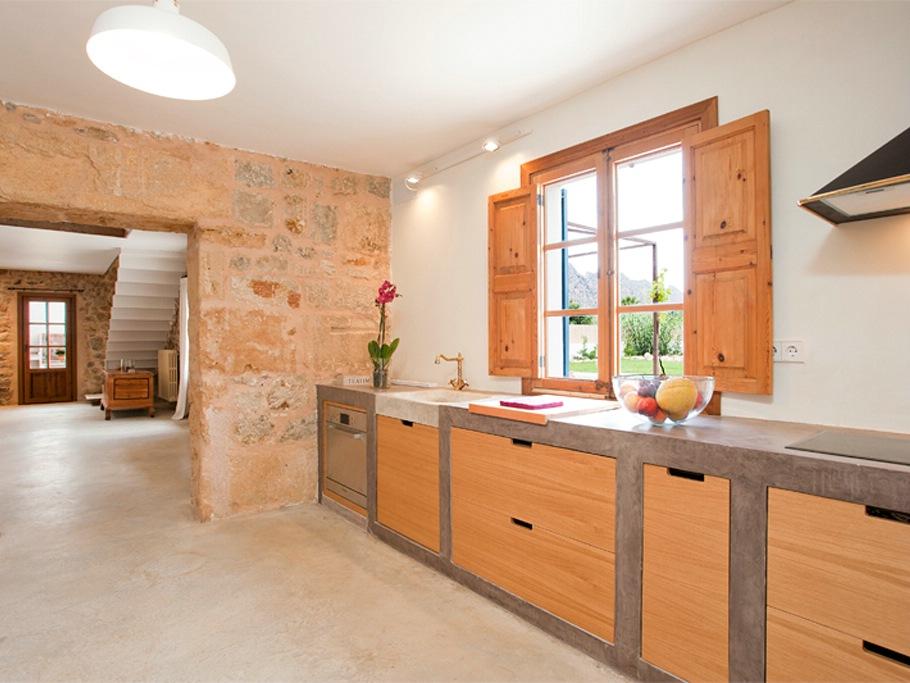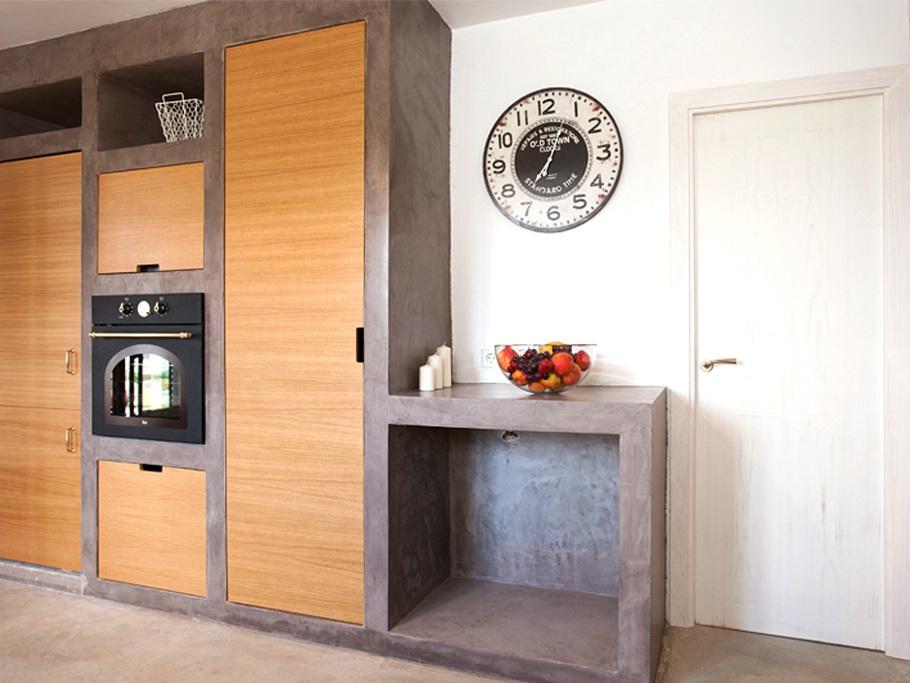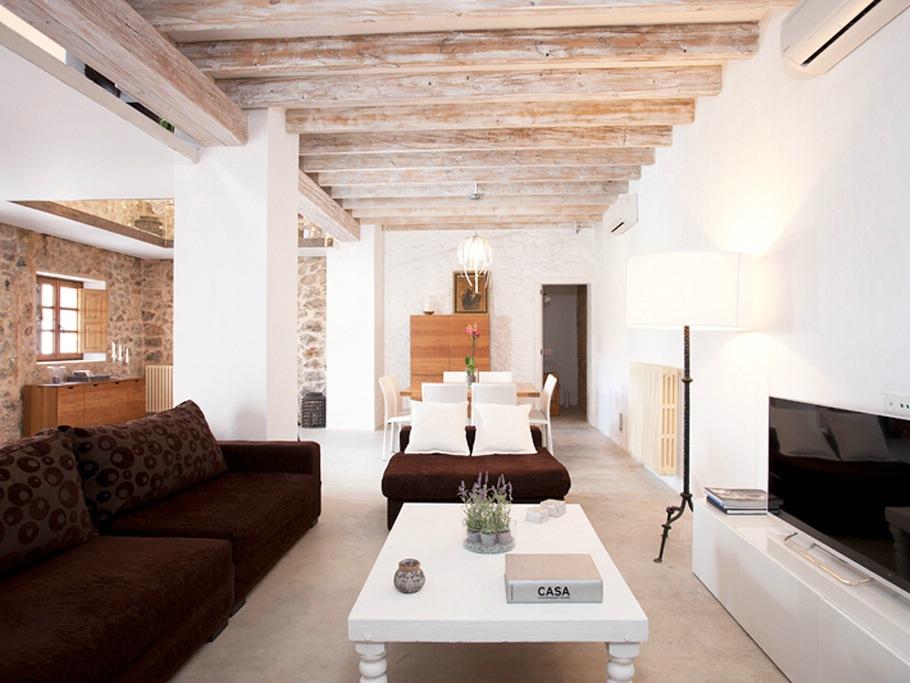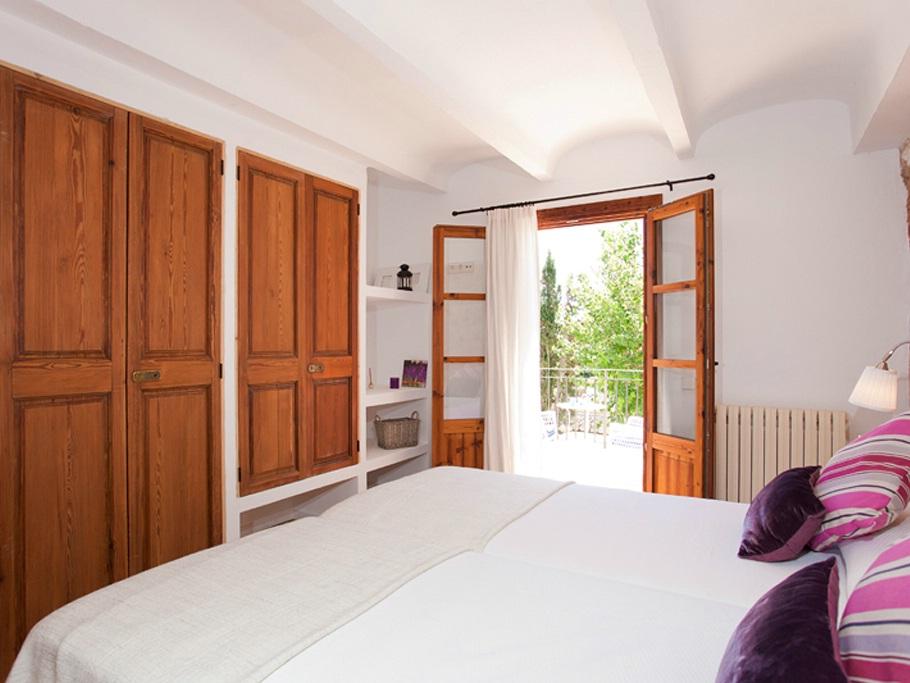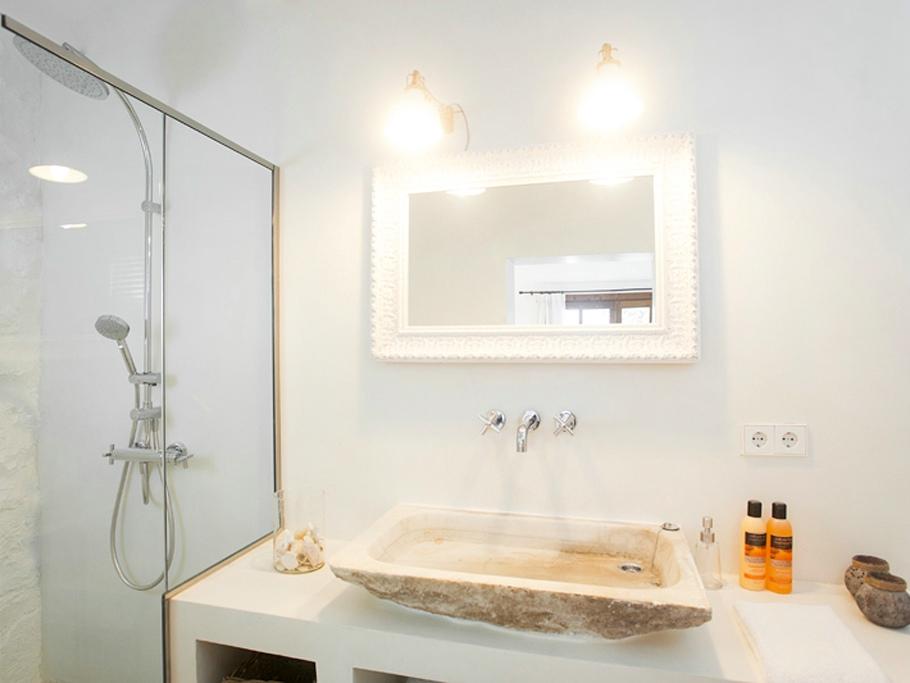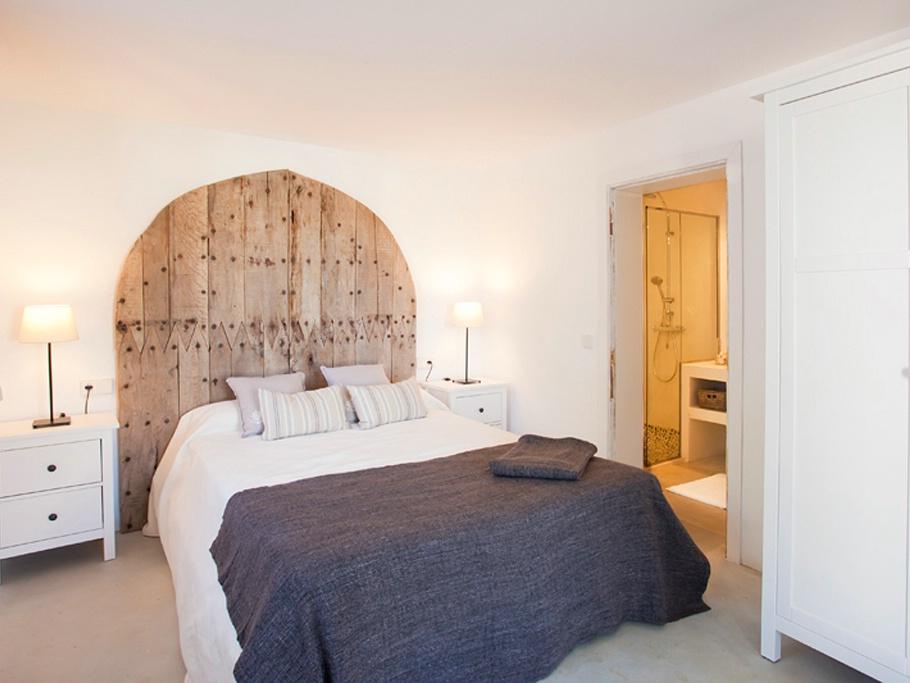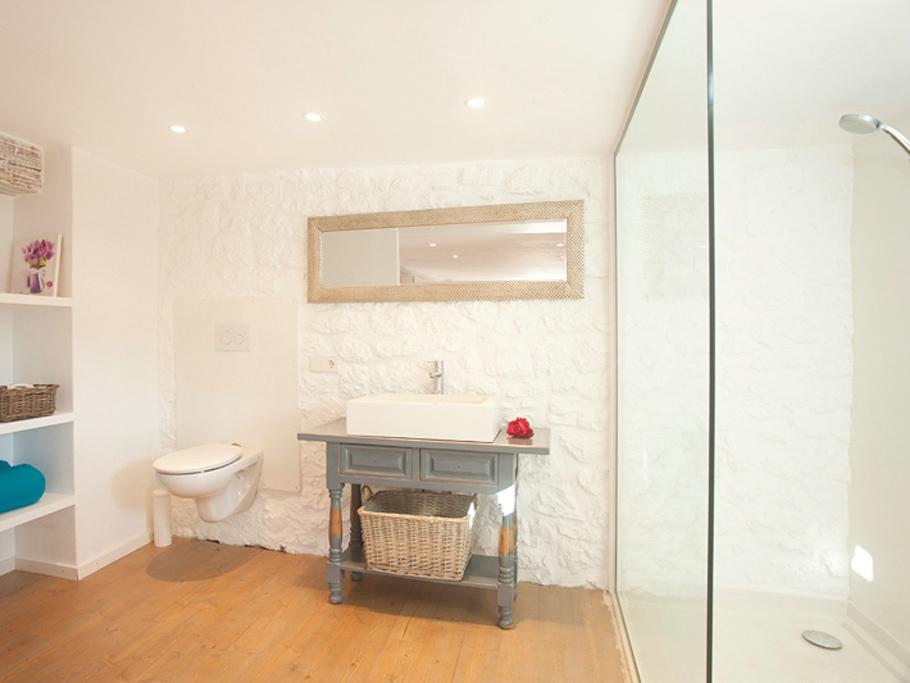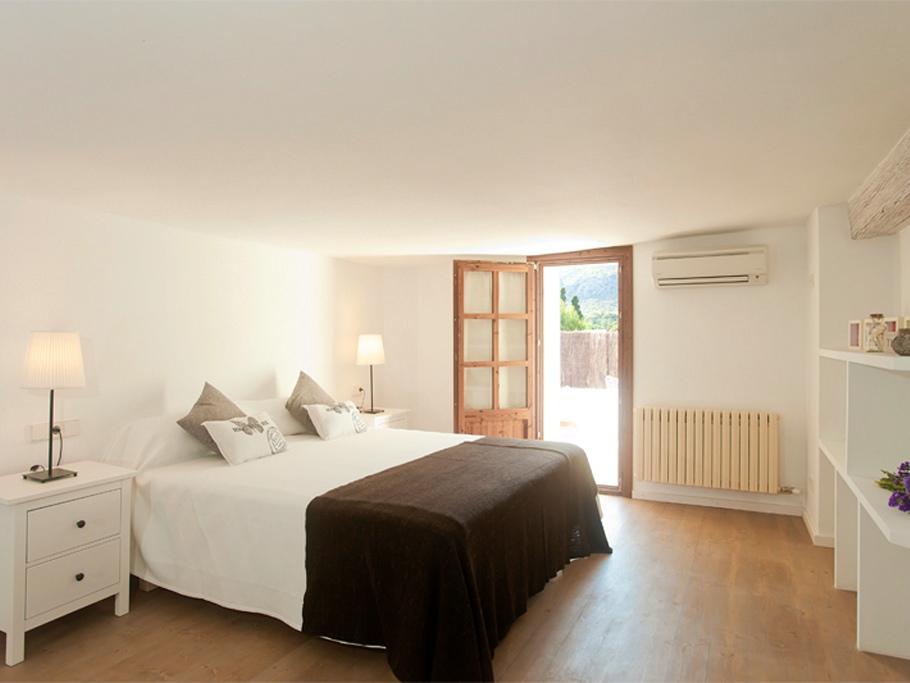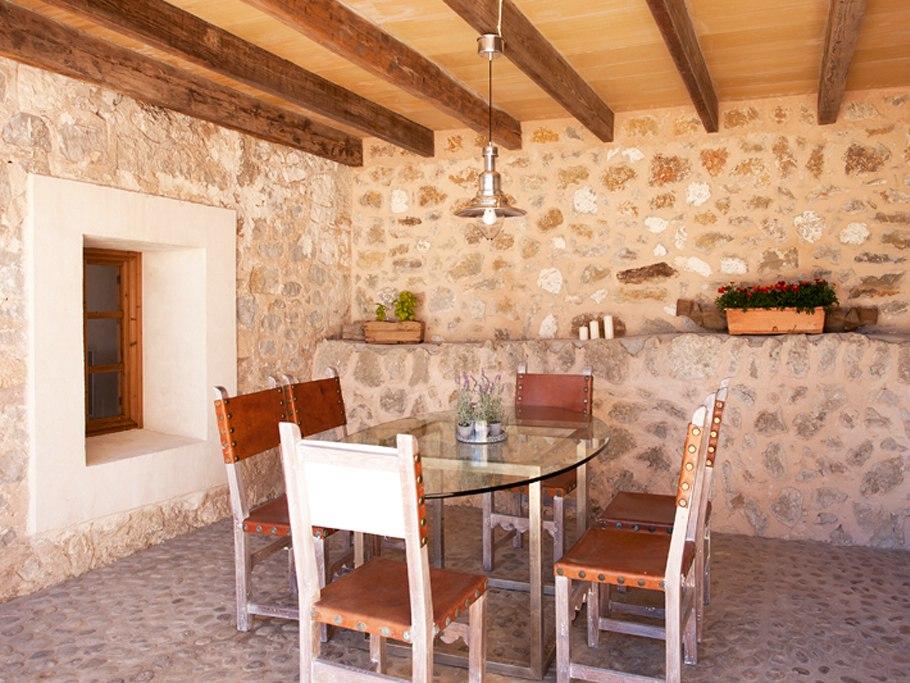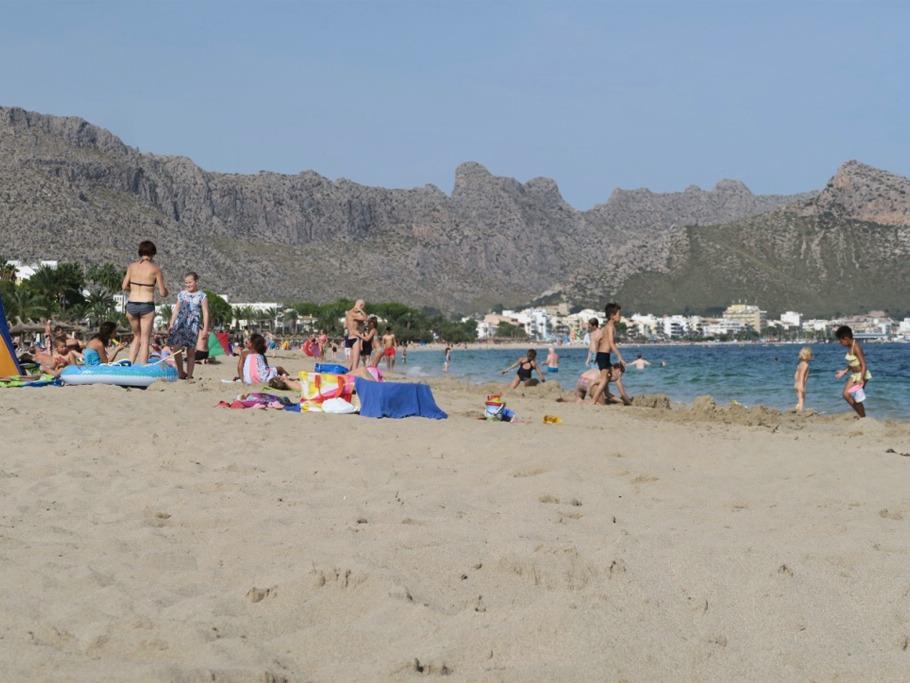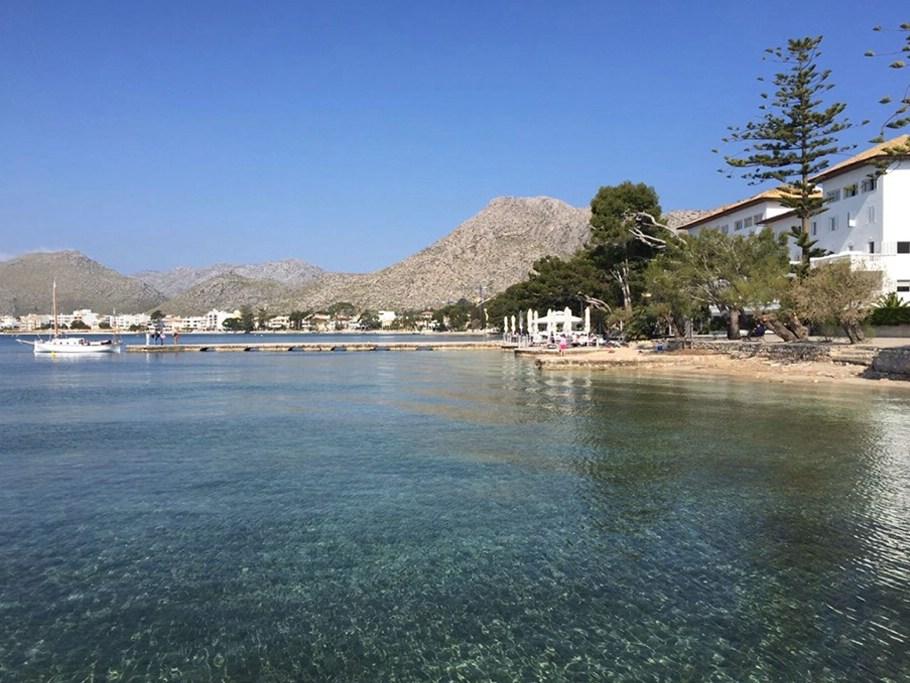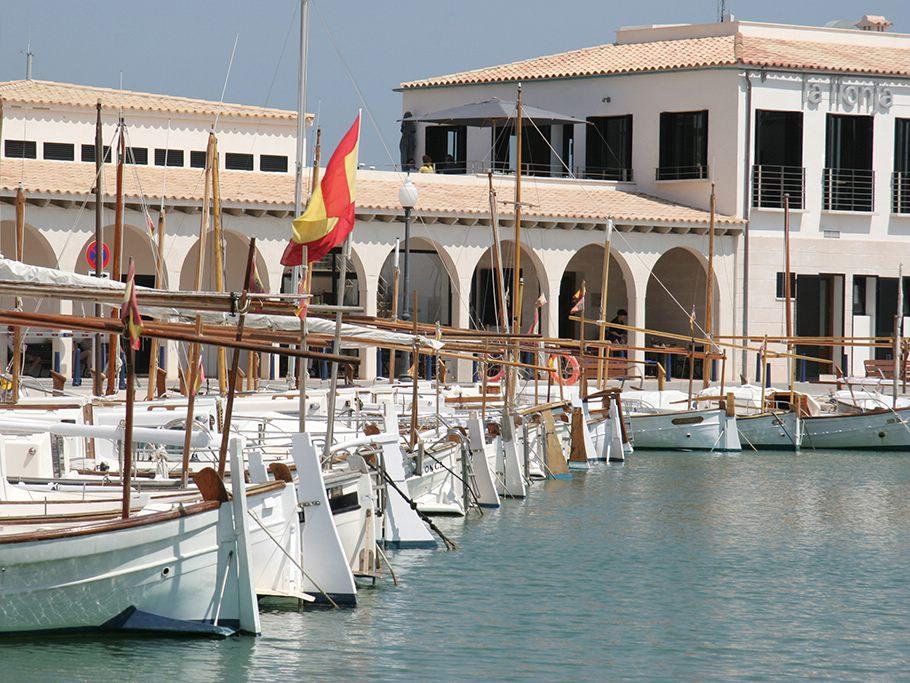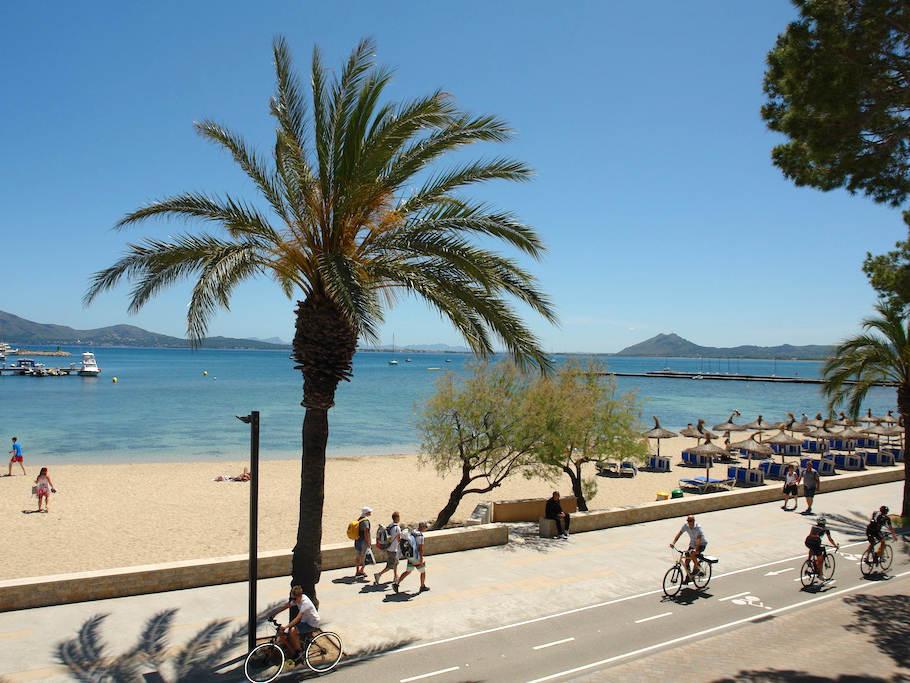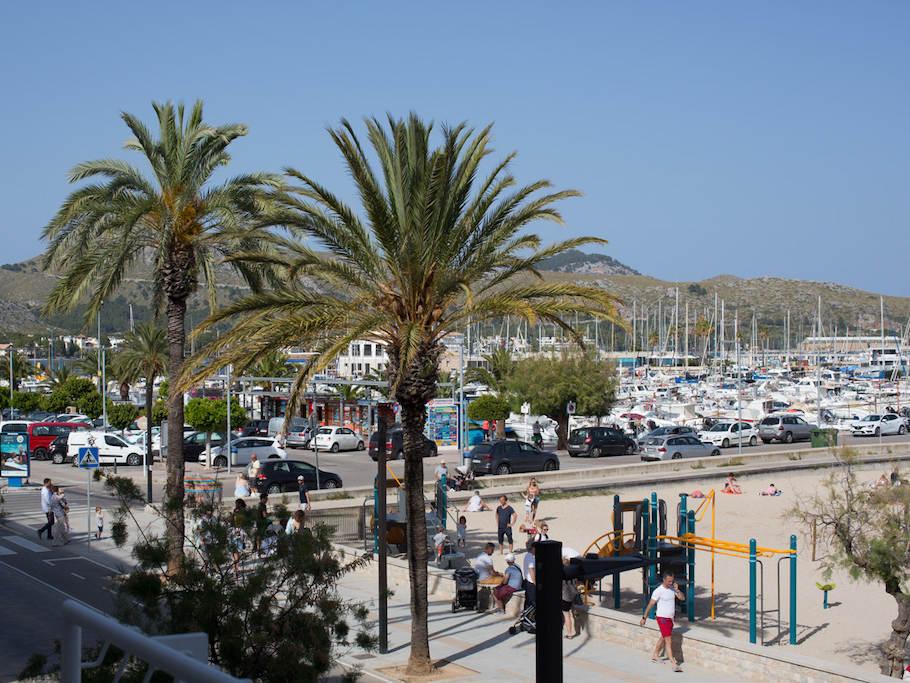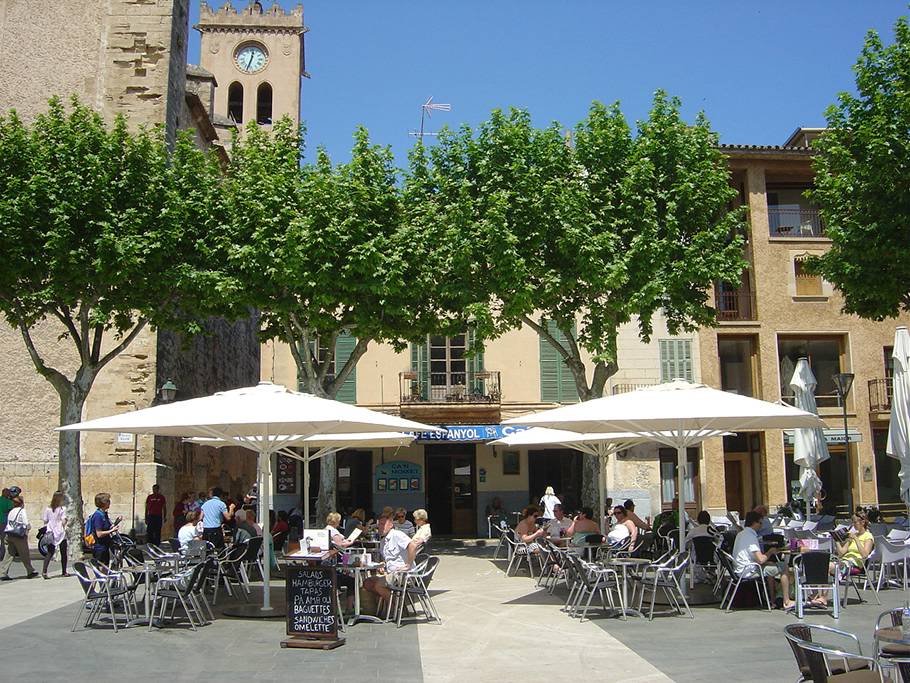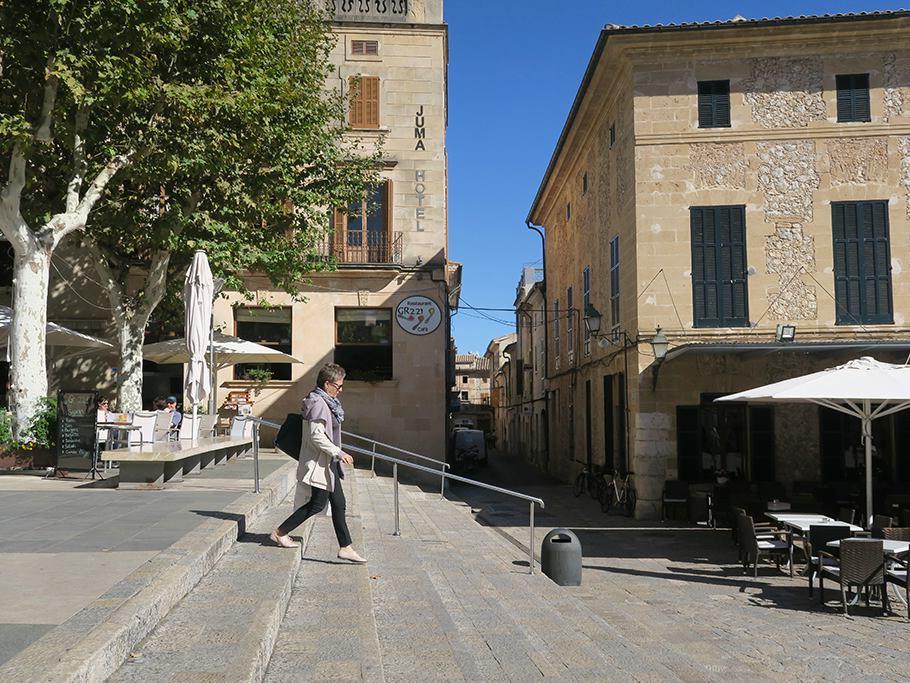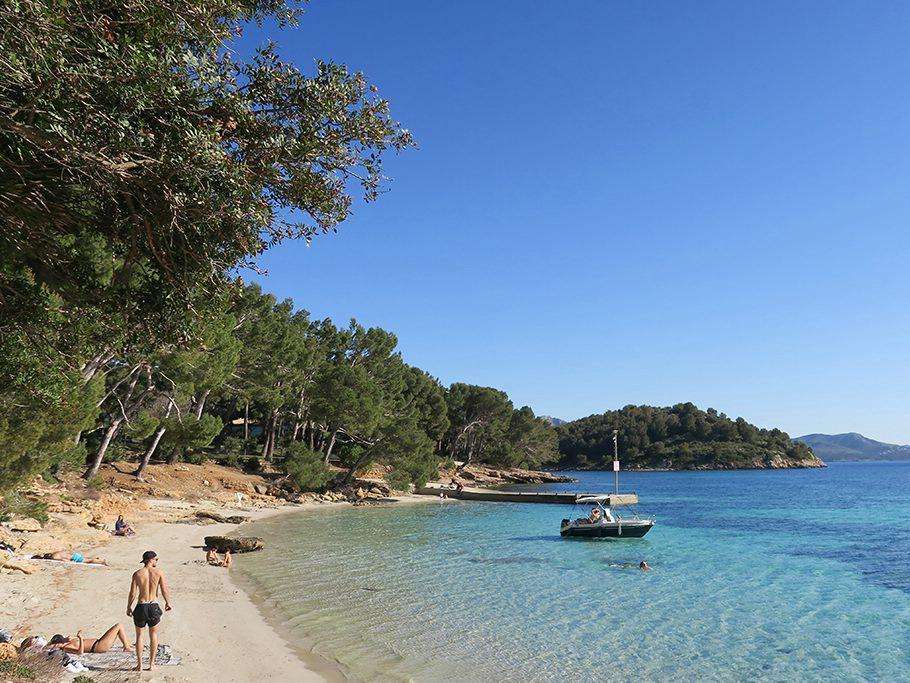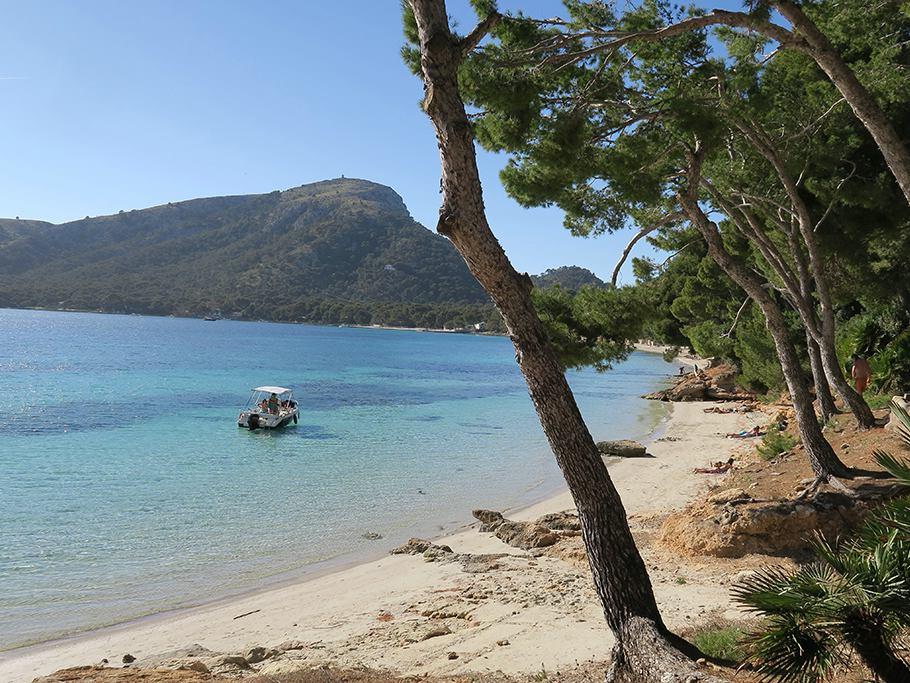 Size of plot:
aprrox. 1.500 m²
Living space:
approx. 300 m²
Bedrooms:
4 double bedrooms
Bathrooms:
3 ( 2 Ensuite), 1 extra WC
Facilities:
AC, central heating, dishwasher, washing machine, TV, Wi-Fi, table tennis, BBQ, pool towels
Linen:
1x weekly bed linen, 2x weekly towels
Arrivals:
From June to September on Saturday
This beautiful holiday home – new refurbished – is situated in a quiet and private setting. This area is called "Siller" in the outskirts of Puerto Pollensa. It takes only 5 minutes walk to the centre. The house offers different terraces to to relax under the southern sky. Can Siller offers you on the ground floor kitchen and a spacious sitting/ dining room and a WC. From outside you have access to one double bedroom with shower bath ensuite. On the top floor you find another double bedroom with shower bath ensuite and two more bedrooms which share the shower room. The outdoor life you can enjoy sitting on the covered terraces or having a barbeque. The beaches of Puerto Pollensa or Cala St. Vicente can easily reached by foot or by car in about 3-5 minutes. The next supermarkets are in Puerto Pollensa or Pollensa.
04.04. – 18.04.:
2.900 €/ week
19.04. – 24.04.:
2.700 €/ week
25.04. – 29.05.:
3.200 €/ week
30.05. – 26.06.:
3.650 €/ week
27.06. – 04.09.:
5.100 €/ week
05.09. – 25.09:
3.400 €/ week
26.09. – 31.10.:
2.700 €/ week
Requires 7 nights minimum stay.
From June to September on Saturday
Eintrag vom 20.06.2019
The house was lovely and decorated to a high standard. The location was great, perfect for walking to the beach, supermarket and restaurants. The facilities at the house were good.
Eintrag vom 20.08.2018
The villa and surroundings were fantastic. Very well maintained to high standard. Owners very helpful and easily available for any queries. Party of 7 with 3 older teenagers and all had lovely time. Easy walk to port de pollenca for meals, beach etc. Would highly recommend this villa and would return in future.
Eintrag vom 07.05.2018
The Villa was amazing and the situation was perfect. It was set in a quite part but only 10 to 15 mins walk to the beaches. You don't need a car if all you want is a relaxing holiday. The villa had everything you needed and it has lots of room so you always had space. I want to be back there now. We would go back next year no problem.
Villa Siller
Villa in walking distance to the centre of Port Pollensa and the beach
from 386,00

€

/ day
Imported 10 bookings
Favorite